In the world of smartwatches, there aren't many players left. You've got Apple dominating with the Apple Watch followed by…I have no idea. No one buys smartwatches that aren't Apple Watches. Fitbit is hoping to change that with their newly announced Fitbit Versa, a watch that might actually give Apple a run.
The Fitbit Versa is up for pre-order right now, is priced at $199.95, and ships in April.
It features a modern design that reminds me of a Pebble watch (a company they bought), unlike that awful looking thing they shipped previously, called the Ionic. This thing is essentially a squircle with a square watch display and a super thin body. It'll come in a handful of colors, as well as a couple of special edition models (with a $30 price hike) and a bunch of accessories. Fitbit has clearly designed this to be a watch that you could wear anywhere without feeling like you are wearing a smart-watchy nerd contraption on your wrist, like you did with the Ionic.
So what's good or new about Fitbit Versa? Quite a bit.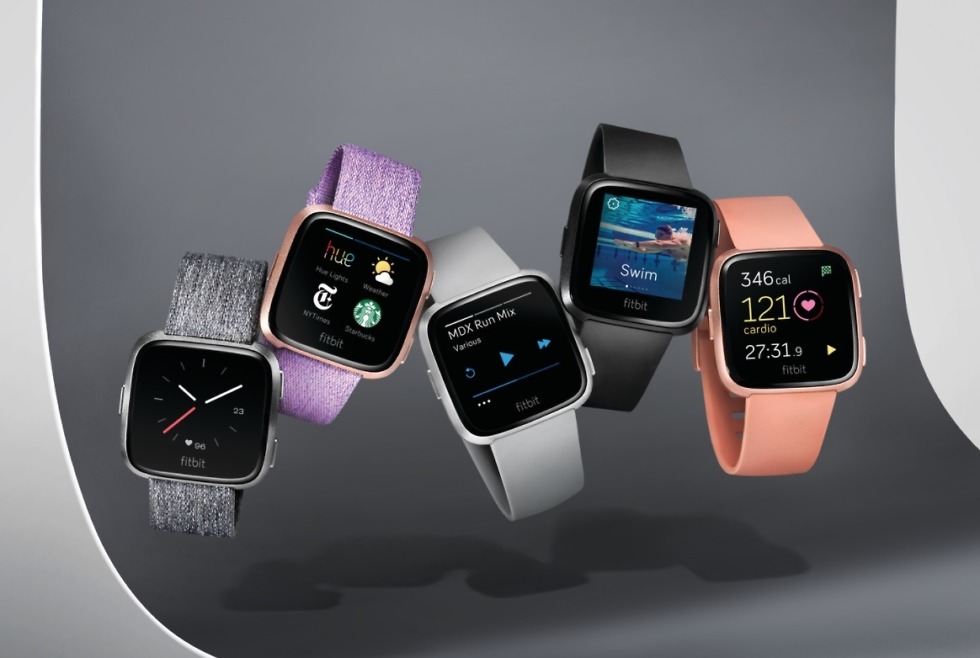 For specs, you've got a "hi-res" touchscreen with Gorilla Glass 3 on top and up to 1000 nits brightness, 50M water resistance, 4+ day battery life, heart rate sensor (24/7 tracking), Bluetooth 4.0 for connecting to headphones, and connectivity to both Android and iOS devices. It only has a connected GPS, though, so not a stand-alone GPS. It has NFC for making payments with Fitbit Pay, but only in the special edition models.
As for software experiences, you've got Fitbit's OS 2.0 with a new personalized dashboard for your day, on-screen workouts (15+ exercise modes), automatic workout and sleep tracking, easy access to stats (daily and weekly goals, heart rate, exercise summaries, sleep, etc.), other reminders and social happenings, more watch faces, smarter notifications (at least on Android, with quick replies), and music playback.
Fitbit is also going to add female health tracking, so that women can better track their menstrual cycles. If interested in that, you can learn more here.
Overall, I think this looks pretty slick, and that's coming from someone who uses these types of watches regularly. While the missing stand-alone GPS might kill this for some, the rest is pretty spot-on for fitness and life tracking needs. And the price isn't bad either.
Again, pre-orders are open now and Fitbit expects the Versa to ship in April.
Fitbit Versa Pre-order Link ($199.95)
// Fitbit