A wonderful email is arriving in the inboxes of "loyal" Nexus owners tonight from Google. As a "thanks" for being a part of the Nexus gang, Google is offering 20% off the Pixel 2 or Pixel 2 XL through the Google Store.
With a 20% discount, assuming that 20% is off all variants, you could get into a Pixel 2 64GB for around $520 or a Pixel 2 XL 64GB for $680. Those are really nice prices, especially when you consider the refurbished deal we thought was a good deal on the Pixel 2 earlier today.
We aren't exactly sure who qualifies for this deal, but I'd imagine it's those who previously bought a Nexus from the Google Store (a Nexus 6P or Nexus 5X, for example). And in order to get the deal, you have to get this specific email because the discount is applied after clicking through the "Shop Now" link within. This isn't a Pixel 2 coupon code that just anyone can enter at checkout.
If you do get it, you have until February 28 to use the 20% off. Be sure to check those spam folders, Nexus owners.
"20% off Pixel 2, just for you"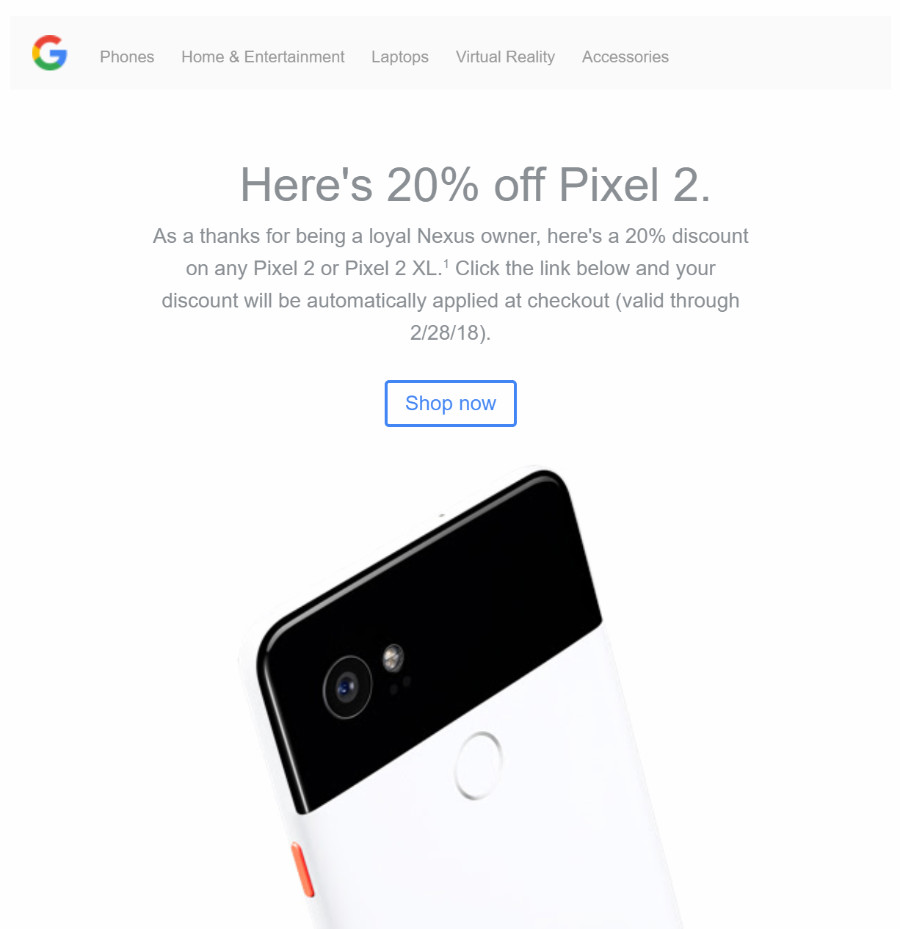 Cheers J!