The OnePlus 5T is official and is likely the last major phone release for 2017 worth paying attention to. Like the OnePlus 3 to the 3T from last year, the 5T is an upgraded version of the OnePlus 5, only it may do an even better job at providing users with a reason to either be excited or mad.
Matching up to leaks and rumors, the OnePlus 5T does indeed feature an all-display front. The display is a 6.01-inch FHD Optic AMOLED (1080p, 2:1) with various modes that you can calibrate to your liking. OnePlus also says that this new panel packs in a Sunlight Display that "adapts automatically to harsh light" to give you a better viewing experience, plus you've got reading mode and night mode returning.
Since the display takes up most of the front, that means OnePlus has moved the ceramic fingerprint reader to the back-center of the phone. Overall, as you can tell from the images here, it looks exactly like a much more modern take on the OnePlus 5.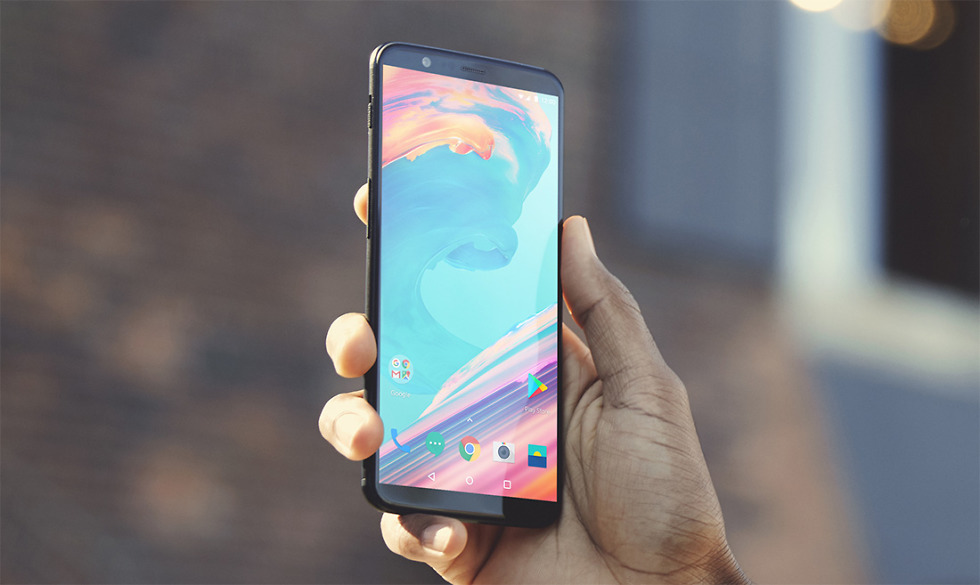 Outside of that big display, you've got a Snapdragon 835 processor, 6GB or 8GB RAM, 64GB or 128GB storage, dual rear camera setup (16MP + 20MP, both f/1.7), 16MP front camera, 3300mAh battery with Dash Charge, 3.5mm headphone jack, USB-C port, Alert Slider, and Android 7.1.1 Nougat underneath OxygenOS. It's got almost everything you need outside of water resistance and wireless charging. The full specs can be seen right here.
With that dual camera, OnePlus actually ditched the secondary telephoto lens this time and tossed in that second 20MP shooter that also has a max aperture of f/1.7. The goal here was to create a secondary shooter that specializes in low-light photography. OnePlus says that this 20MP camera "merges four pixels into one" to help reduce noise and enhance clarity. We'll certainly test that out. Additionally, OnePlus made improvements to Portrait Mode, since that's all the rage these days with the kids.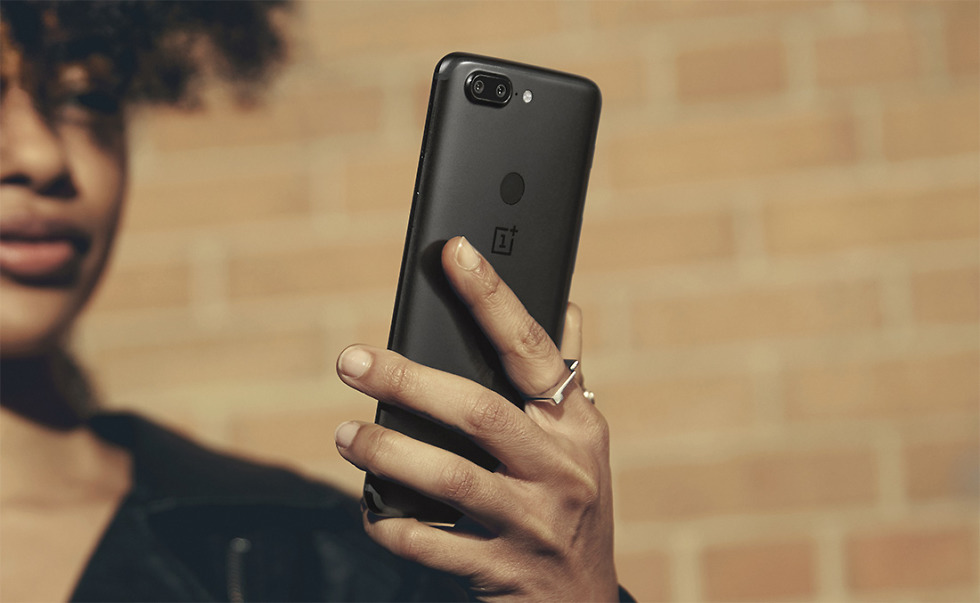 As for the rest of the story, you've got OxygenOS again (v4.7), though the Android version is still only 7.1.1, not 8.0 Oreo. With that said, OnePlus does claim to have an updated platform that helps them deliver "faster, more consistent updates." With OxygenOS, you should still get a buttery smooth performance, gestures from the lock screen, Ambient Display, customizable navigation bar, clean Android experience overall, and a newly added Face Unlock that supposed uses 100 identifiers to make sure you are you before unlocking.
Finally, Dash Charge is back again and is likely still the best fast charging solution on the planet. The phone is a GSM phone and will work on T-Mobile and AT&T.
The OnePlus 5T will be available on November 21 in the US at a starting price of $499 for the Midnight Black model with 64GB of storage. A 128GB model will be available as well for $559.
// OnePlus