Action Launcher received an update today to v31 that includes a number of new features. In a blog post detailing the update, developer Chris Lacy showed off the launcher's new adaptive folders and full support for the Essential Phone before talking about how this update ushers in finalized Oreo compatibility.
With adaptive folders, you are getting a similar experience to what you get with adaptive icons that are capable of changing shape. The thought here is that your folders shouldn't be left out of the shape-shifting fun and should match the design of your icon set, assuming you are that level of anal. I guess it makes sense. You can see how that looks in the GIF below.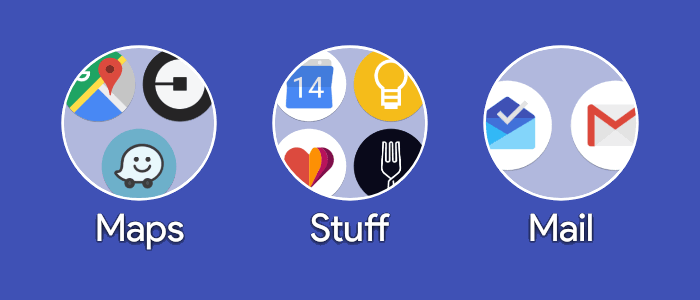 As for the Essential Phone support, Lacy doesn't specify, but I'm assuming he means that Action Launcher now supports the weird screen shape and size (as well as the oddly shaped notification area) of the Essential Phone to give you the full, colorful experience.
I didn't mention this in the opening, but he included support for Google's Product Sans font too.
Finally, for Oreo compatibility, this update builds on previous Oreo enhancements by adding support for pinning widgets and shortcuts from external apps. Neat.