Now Playing is a feature exclusive to the Pixel 2 and Pixel 2 XL. With it, your phone can recognize music that is playing in the background, saving you from downloading Shazam or embarrassingly asking the barista at your local Starbucks whose smooth jazz rendition of Ode to Billie Joe you're listening to.
Until now, there has never been a place to showcase all of the music that has been recognized by Now Playing. Thanks to the release Now Playing History, available right now on Google Play, you can see all of the songs that have been picked up by the feature.
When you open the app, you'll see a list of songs that have been recognized, then you can choose to play the songs from your music app of choice (Google Play Music, Spotify, etc.) It's a pretty straightforward app, but one that seems totally necessary to have if you utilize Now Playing on your Pixel 2.
The app is priced at $0.99 on Google Play, so check it out, Pixel 2 and 2 XL owners.
Play Link ($0.99)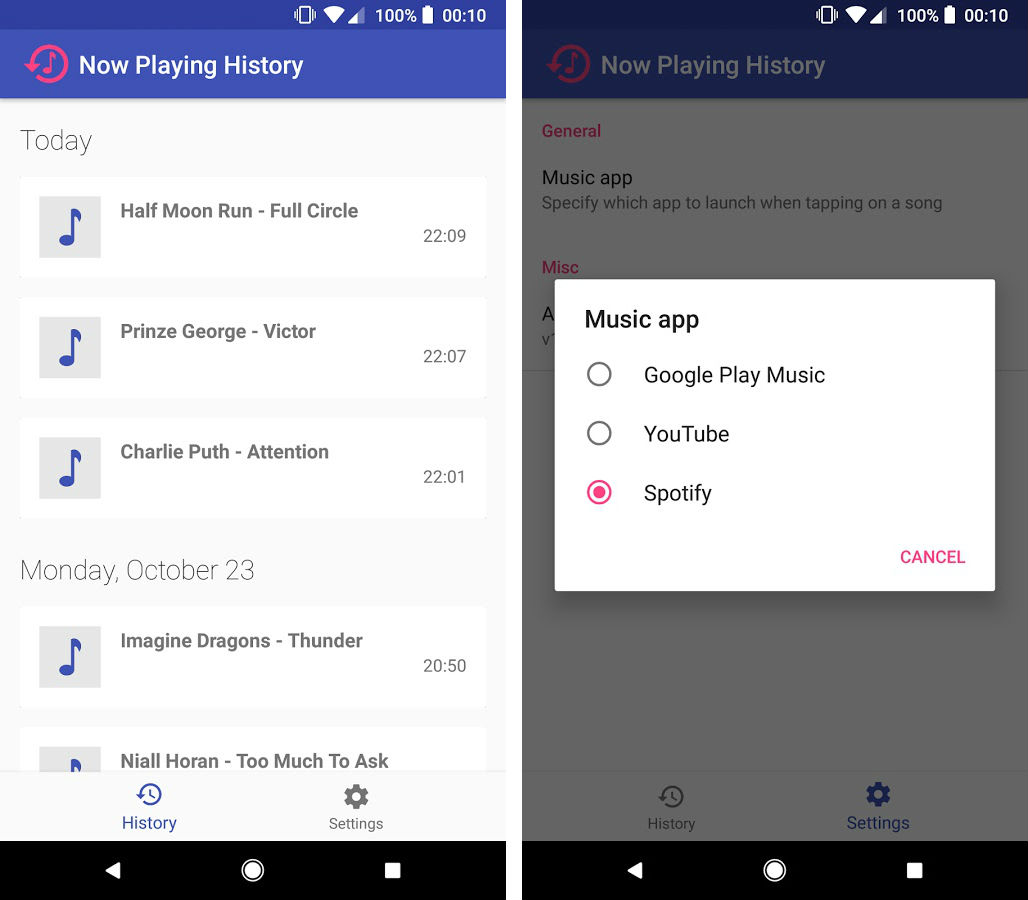 Cheers Riggs!