Not too long ago, paying for anything on a mobile device could be a real hassle. You'd have to fill out the payment info on a tiny screen, hope the app doesn't crash, and the experience was hardly ever painless. Today, that changes, with Google launching Pay With Google.
With this, your mobile shopping/ordering dreams have come true, as there will soon be no more need to type in your credit card info, shipping address, or any other pesky info when buying something on your phone. Rolling out to a few apps (listed below) and Chrome, when a purchase process is nearly complete, Android users will be met with a new option to Pay With Google. So long as you have any payment option saved to your Google account (from YouTube, Google Play, Android Pay, etc.), Google can securely share that payment information with the merchant, without you having to retype any of that information.
Honestly, this should be a real time saver.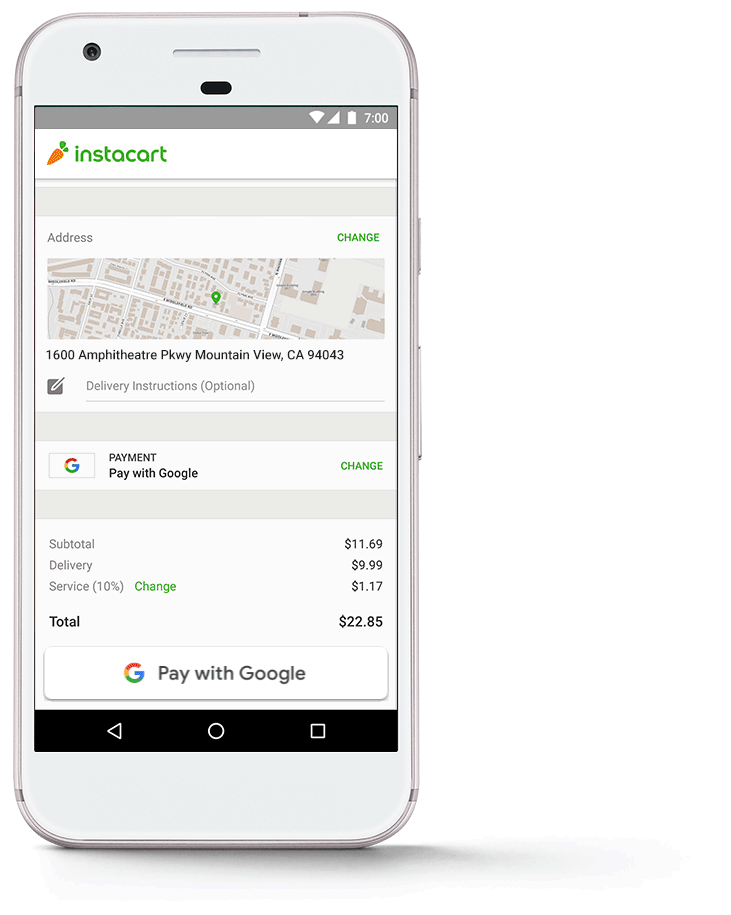 Now, as for which apps support this right off the bat, there is Chrome (web shopping), Doordash, Yelp Eat24, Fancy, GameTime, Kayak, Postmates, Wish, and others. Other retailers will get in on this action, too, including Airbnb, Boxed, Papa Johns, StubHub, Just Eat, Hotel Tonight, and many more.
If you are a developer and want to integrate this new service for shoppers, head over here.
You may not see this option everywhere starting today, but soon, the idea is that this will be common nearly everywhere you shop online.
Go give it a try!
// Google