After spending a few minutes with an Essential Phone last week during my trip to NYC for Samsung's Note 8 launch, I now have a retail unit in house that we'll begin to put through our tests as we form a proper review, one that isn't rushed into a 48-hour embargo period. But before we get there, since talking about shiny new phones is fun, I wanted to share some initial thoughts because as a new phone created by the founder of Android, the Essential Phone is certainly worth having multiple conversations about.
Packaging and that price
When your Essential Phone arrives, you get an all-black box with little branding. You, of course, know what the contents are, but like the phone itself, Essential has gone full-minimal, something I appreciate. As you dive into the box, it only gets better. First, you've got the phone, but next to it are the well-placed, premium charger, nylon-wrapped USB Type-C cable, and similarly finished USB Type-C to 3.5mm adapter. No one gives you accessories this nice.
I'm not sure that fancy accessories are a key selling point, but when you pay $700 for a phone from someone who has never released a phone before, sometimes the little things help ease any concerns you might have. If anything, this type of quality at least shows you that the company you just helped support cares deeply about their product.
Phone in hand
Now out of the box, the Essential Phone makes its presence known right away. This thing is heavy. Sort of in a good way, though let me get back to you on that in a couple of weeks. The titanium and ceramic body are probably to blame there (or thank?) and give off a feeling that few phones have in recent memory. Most phones these days are purposely light, while this phone is unapologetically trying to remind you it exists and is made like none of its competitors.
When you fire it up for the first time, you'll probably get a software update, since Essential is doing its best to improve their first phone as quickly as they possibly can. After pretty harsh reviews around the phone's camera, I'd imagine these updates won't stop any time soon. No, I'm not complaining about updates, especially those that appear before you ever login to your new phone. I like it when companies try to improve their products.
Of course, after that update, the display hits you and you'll probably fall immediately in love. We'll see how long these display emotions last, but the Essential Phone, even after spending countless hours with Samsung and LG's Infinity and FullVision displays, just looks different – in a good way. I said this on yesterday's DL Show, but I really think you could put any wallpaper on this phone and it would look amazing. It's just a different kind of all-display experience, one that feels even more immersive. I have yet to fully pin down why that is, but it could have to do with that front camera position and the fact that some apps and the notification area wrap around it.
I should also point out that while the Galaxy S8 and V30 have all-display fronts and relatively smallish bodies, the Essential Phone does an even better job at giving you a big display and manageable frame. I'd even suggest that this phone comes off a little small, yet it sports a 5.7-inch QHD display. I wonder if that's because of its squared body and thickness, but as you can see in the image above, this is not a phone you'll have any issues using in a single hand.
Software at its emptiest
Andy Rubin wasn't messing around when he talked initially about there being no bloatware or unnecessary fluff on the Essential Phone. Out of the box, as I just mentioned, there are so few apps that you might think something is wrong. Thankfully, that means you get to setup a phone the way you want without having to spend another five minutes disabling or uninstalling the garbage.
That also means that there aren't additional settings anywhere that you won't be familiar with should you have come from a Nexus or Pixel phone. You will, however, wonder what's missing if coming from a Samsung or LG device. You see, in the settings, nothing is different from a Google phone, outside of the one "Essential" option that is nothing more than a usage and diagnostics opt-in. This is a bare bones approach to Android experiences.
This is also very much a dream come true for some of us. While I've always been a fan of Nexus and Pixel phones, we've begged for other manufacturers to take Google's approach and just give us Android the way Google made it. So far no one has done that except for Essential. With software this lean, it's up to you to make it yours, not a manufacturer forcing you into bits and pieces of custom tweaks they decided you'll enjoy.
The Camera
You've probably heard, assuming you read any of the early reviews, that the Essential Phone's camera is awful. I'm not sure that after a day with it, that I have great things to say about it either. My worry is that the camera app is to blame and that there is hope on some level. You see, the camera app is as bare bones as the software, only it seems ridiculously buggy and broken. For example, I tried to add to my burger picture collection yesterday and had to restart the camera app 3 separate times because it just stopped taking pictures. I was tapping and tapping and tapping the shutter button, and it just didn't want to do anything.
The camera is also painfully slow at times. I was taking macros of some plants around my house yesterday with the sun peaking through a tree in the background and thought I had taken 5 or 6 photos. As it turns out, I took 3, 1 of which was of the blurry ground. In its current form, the camera app on this phone is unacceptable and that's apparently after multiple updates.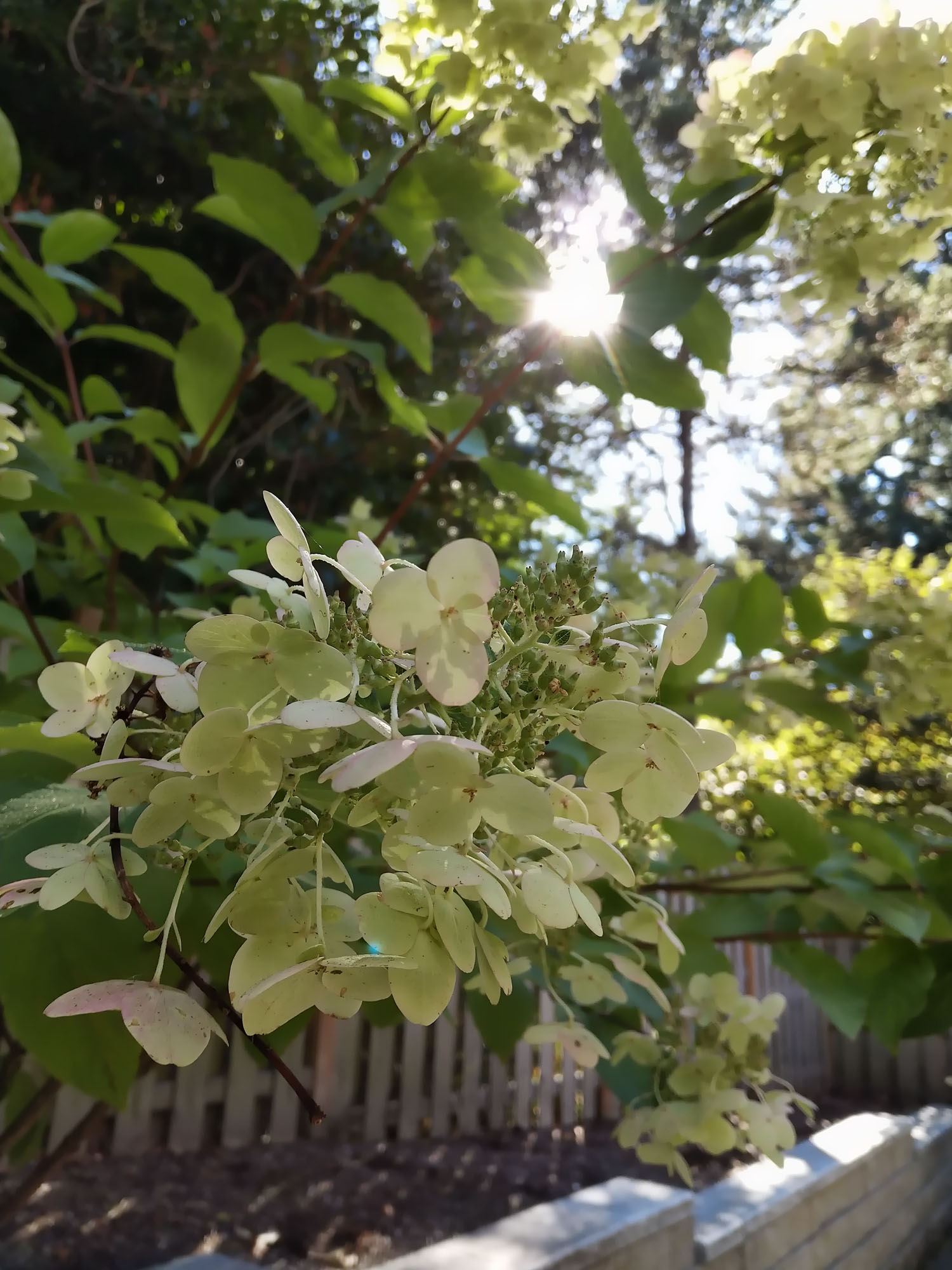 Of the shots I have taken, some are OK, some not so much. The lack of stabilization and the instability of the camera app don't exactly bring confidence to your hand when snapping photos. And look, when the best camera is the one you have on you, you need confidence in it. After a single day with this phone's camera, I can't say that I have any just yet.
On a related note, we received a recommendation to try the Google Camera app with HDR+ that was released a couple of weeks back to see if it helps. I haven't taken enough photos to give you much feedback there, but I can at least tell you that the experience is much more stable than Essential's own camera app. The Google Camera opens in a hurry and is capable of firing off multiple shots without hesitating. We'll definitely do more testing there.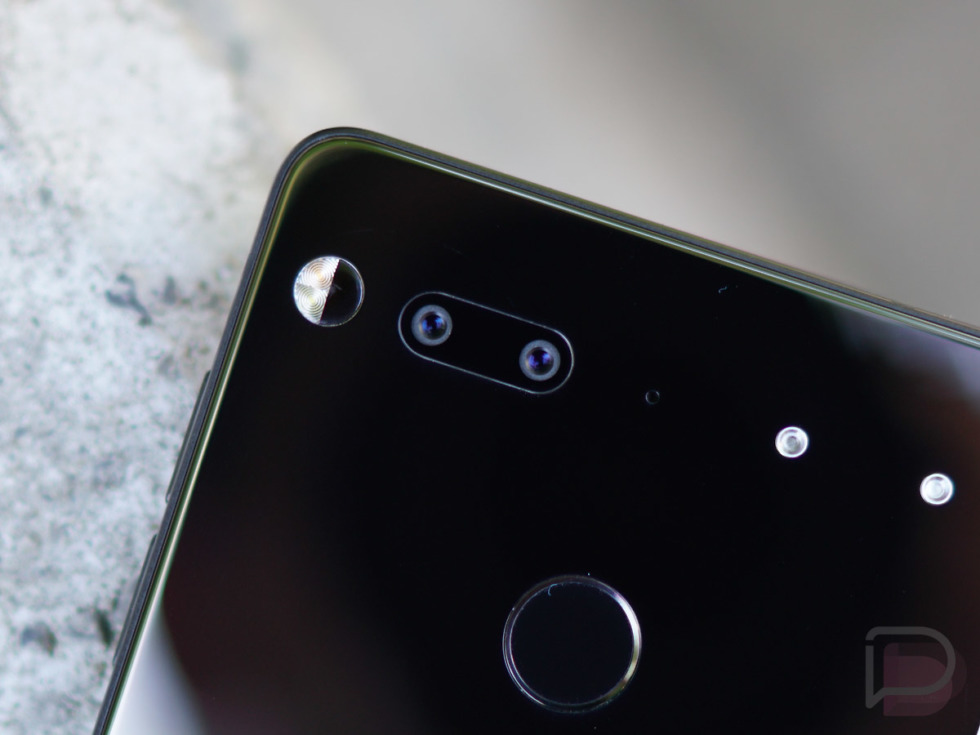 Other notes: Both good and bad
Display touch issue: I feel like there is a touch sensitivity issue here with the display. I've now talked to at least two other people with retail units who pointed out that the display doesn't regularly recognize your first touch. You have to tap things twice more often than I'd like. I don't know if that can be fixed with software or not, but it's already annoying me.
Performance: Performance is just OK. At times, the phone is buttery smooth and flies around, but every so often it hiccups or loads an app or the home screen slowly. Again, those are things that could get better, I'm just wondering how many more times I'm going to type, "Software could fix that" before this phone seems worth the money and hassle.
Night mode: There is no night mode or blue light filter for the display and that's unfortunate.
Verizon: While not yet certified for Verizon, I popped in an activated Verizon SIM and the phone had no problems connecting to Verizon's network. So even though it isn't officially ready, as long as you have an active SIM, it'll work just fine on Big Red's network. However, if you don't have an active Verizon SIM, I doubt that Verizon will be able to get you setup if you walk into a store with only your new Essential Phone.
Charging: I have yet to time it, but the Essential Phone charges really, really fast with the included charger.
Battery life: On the first full charge, I pushed about 3 hours of screen on time and still had 23% before I was looking for a charger. I'd imagine the phone's battery life will improve as I use it a bit and it settles in.
Wife test: My wife was actually a fan and she hasn't been of most phones I've handed her this year. She's still rocking a blue Pixel, but I'm now wondering if this could be her next. That's a good sign, Essential.
Son test: As a random note, I was out with my son yesterday and he was playing a game on the phone. Thanks to the PINs on the back and the magnets, the phone sort of attached itself to the metal table we were sitting at and allowed for the phone to be secured from him knocking it off as he tried to rage quit Subway Surfers. Bonus feature!
So yeah…
So far, my thoughts are pretty mixed about this phone. On one hand, it's exactly the type of phone I wanted to see someone else make. I have no issues paying a premium for an ultra-premium device that runs the software I want and nothing else. There is a lot I already like about the Essential Phone. On the other hand, the camera is a bit worrisome, as is the touch issue in the display. Since the Essential camera app is garbage, I may actually switch full-time to the Google Camera app to give this camera a real test. I don't know if Essential can fix the camera, but if they plan to sell many phones, they better figure out a way.
Otherwise, stay tuned for our full review.