The Google Assistant is ready to take the next step towards home tech saturation. Google announced today that by the end of the year, we'll start seeing Google Assistant baked into new smart speakers and appliances, and we're not talking about those made by Google. Instead, Google Assistant is coming to third party products to help quickly expand its reach and allow it to take shape in many form factors.
We'll see speaker products from companies like Anker, Mobvoi, and Panasonic. We don't yet have pricing on any, but you can see the TicHome Mini from Mobvoi above. It's a portable Assistant-powered speaker that looks a lot like a small Amazon Echo Dot, only there is no Alexa on board. It's wireless, so you won't need to leave it plugged into a wall, is IPX6 rated for water resistance, comes in a variety of colors, and is being billed as a little audio beast. If this sounds like a product you'd be interested in, you can sign-up for news on the TicHome Mini and receive 30% off when it launches.
The Panasonic speaker is labeled as the GA10 and can be seen below. This is not a portable speaker as far as I know, but is supposed to produce sound in the Hi-Fi arena, while sporting "high-class" design in either white or black. It'll arrive in early 2018. More info here.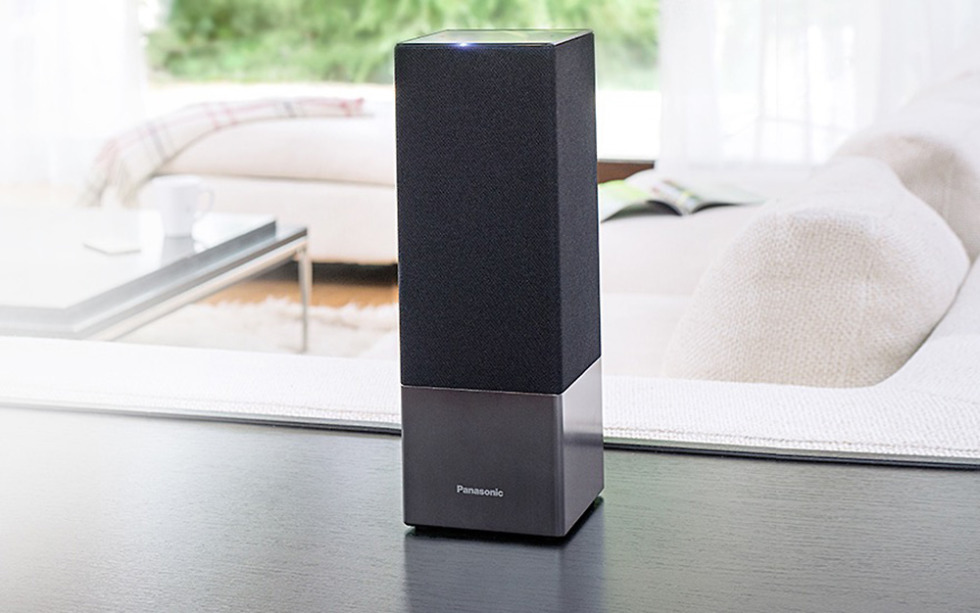 There will likely be many more than those speakers too, Google and its partners just haven't announced them yet.
With these speakers, you'll be able to interact with them just like you would a Google Home. That means wake-up commands ("OK, Google") followed by instructions to get info about your day, the weather, play music, set alarms, dim lights, and control other aspects of your smart home.
Outside of speakers, the Google Assistant will arrive in appliances from companies like LG later this year too. With the Assistant on board, you'll be able to tell the assistant to start vacuuming or washing a load of clothes. You could even ask the Assistant if your clothes are clean or if the laundry is done.
Big things happening!