The wait is over – Android 8.0 is Oreo. With the naming ceremony out of the way, let's dive back into what makes this build different from the rest, then recap when you can expect it on your device.
As Google highlights, there are many changes in Android 8.0, all of which should benefit users regardless of whether you're using a Pixel, Galaxy, or any other Android device. As long as it's running Oreo, it should be pretty sweet.
The bigs changes are Picture-in-Picture, Notification Channels, Notification Dots, native support for Autofill, new emoji, Google Play Protect, 2x faster boot speeds (as measured on Pixel phones), downloadable fonts, and much more. Seriously, it's a long list of additions, and if you missed it, we've highlighted each one already back during the Developer Previews.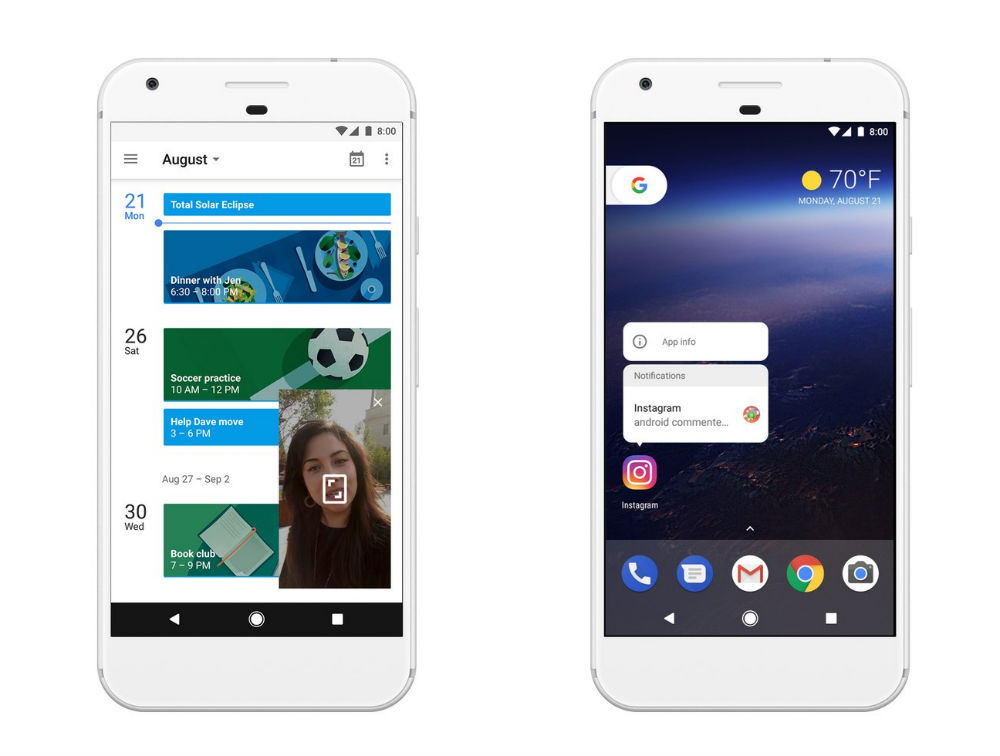 As for when you will see it on your device, that depends heavily on which device you own. For those with a Pixel or Nexus that are enrolled in the Android Beta, that appears to be rolling out right now. According to Google, "We're pushing the sources to Android Open Source Project (AOSP) for everyone to access today. Pixel and Nexus 5X/6P builds have entered carrier testing, and we expect to start rolling out in phases soon, alongside Pixel C and Nexus Player."
On top of that, Google details that it is working with OEM partners (Essential, General Mobile, HMD Global Home of Nokia Phones, Huawei, HTC, Kyocera, LG, Motorola, Samsung, Sharp, and Sony) to get Android 8.0 out to devices quickly.