We're supposed to hear a launch date for the Essential Phone as early as next week, and that would be good because Essential started inviting people to come see the phone August 25. According to an invite sent to one of our readers, Essential and Andy Rubin are hosting a "First Look Event" in West Hollywood.
The invite doesn't say much other than, "Join us for a First Look at the Essential Phone and 360 Camera," and arrived through a special Essential "events" address. We didn't receive an invite and the RSVP list didn't like my name, so this could be a pretty limited gathering to those in the Los Angeles area.
Anyone receive an invite and plan to attend? If so, you'll be one of the few on the planet to have actually touched the damn phone.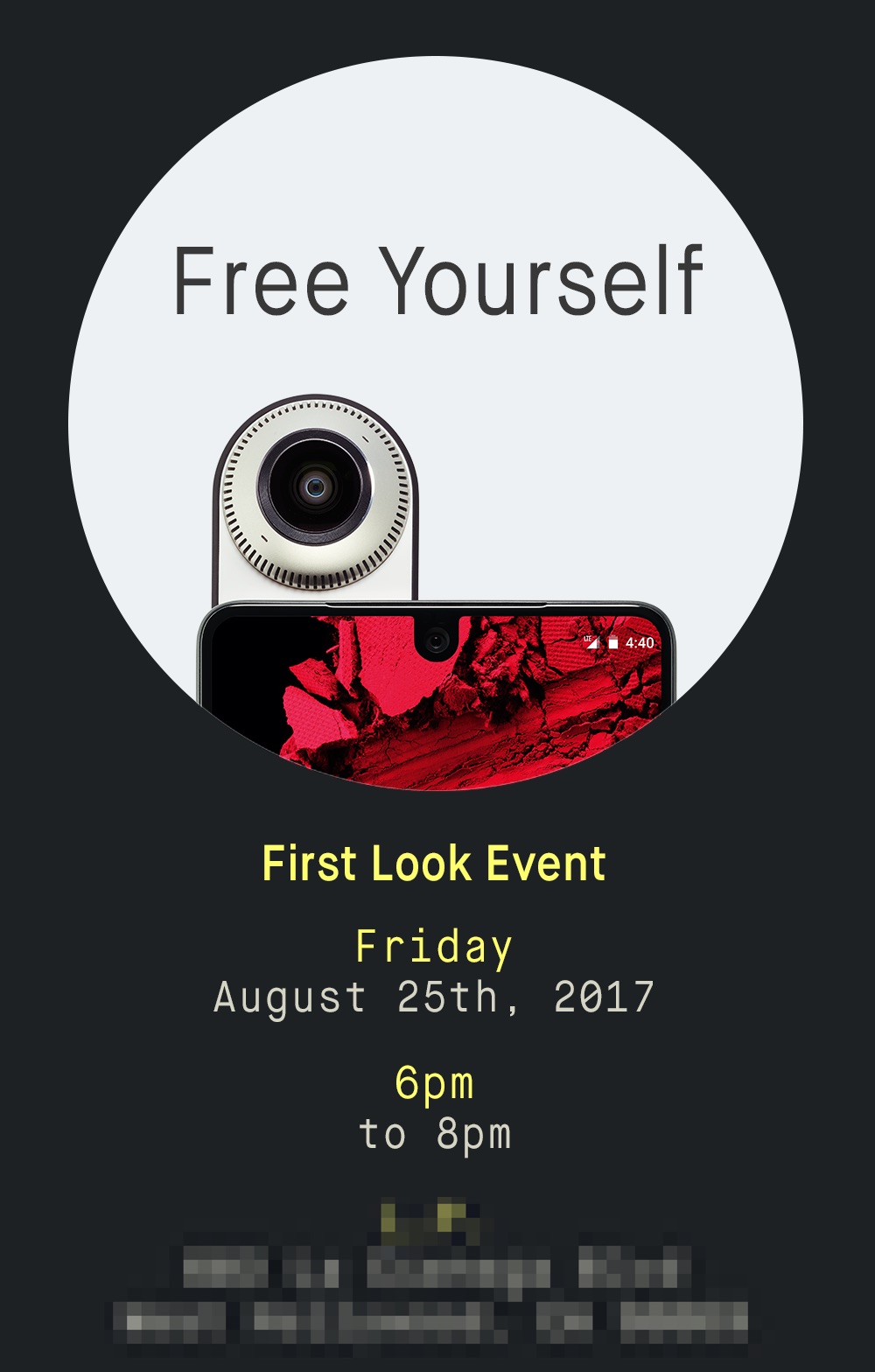 Cheers M!