Last year, Motorola introduced us to the Moto Z lineup of devices, along with its Moto Mods system. It's year two now, and instead of a followup to the Moto Z, we're getting a sequel to the Moto Z Force, which is appropriately named the Moto Z2 Force.
While the phone looks very similar to last year's, Motorola has made a couple of changes, such as the inclusion of a dual camera system, as well as the chopping of the battery from 3,500mAh last year to just 2,730mAh this year. As you'd imagine, folks are skeptical of this decision, so let's dive right into our findings and see how this year's Z2 Force stacks up against the rest of 2017's offerings.
This is our Moto Z2 Force review.
Moto Z2 Force Review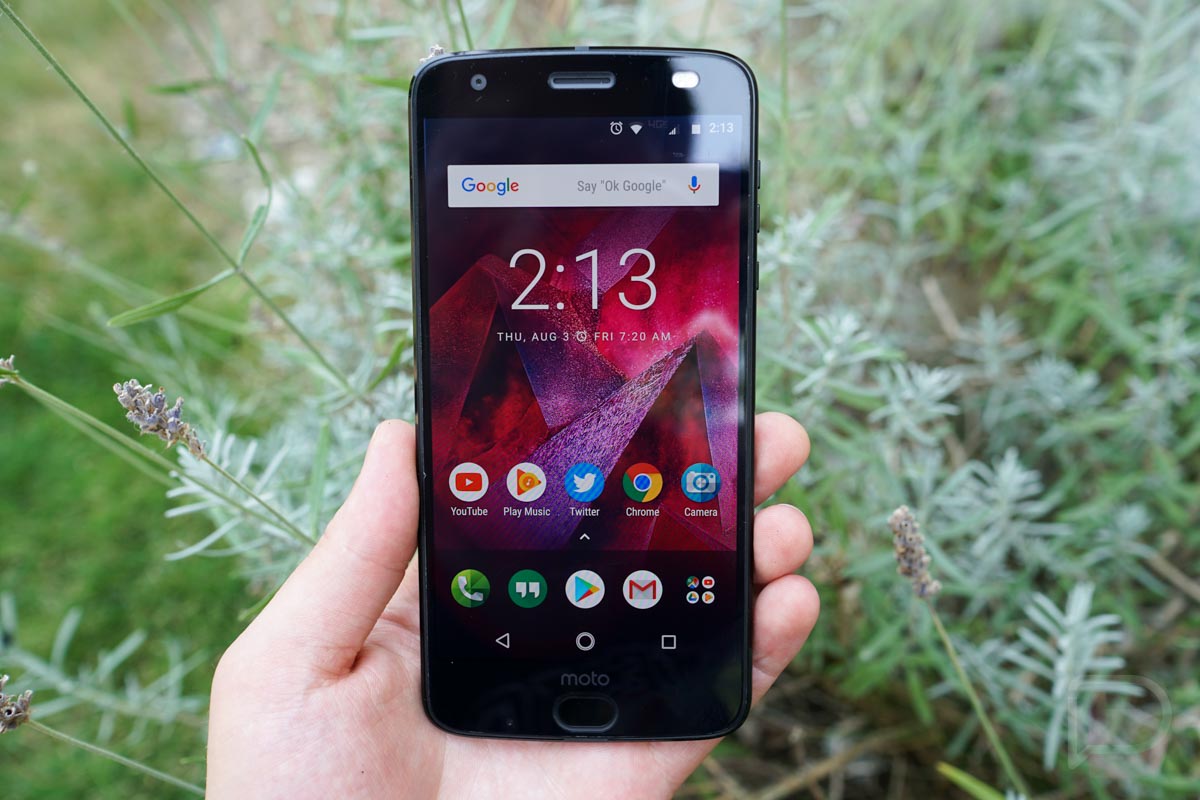 ---
The Good
Software and Performance
I remember back in the day when Motorola included their custom Motoblur skin atop Android. Boy, that skin was bad. Over the past few years, Motorola has taken a more vanilla approach to its software, which is something I've greatly appreciated. The Moto Z2 Force doesn't stray from that whatsoever, meaning its easy to pick up and start using, without a ton of features hidden deep inside the Settings menu.
Instead of including a ton of its own apps and junkware, Motorola essentially only includes its Moto application, which controls the phone's gestures, Moto Display, Moto Voice, and all of that. It's a very simplistic and straightforward way of controlling the phone's custom features, making it easy for anyone to master.
Speaking about one of Moto's new software tweaks in particular, One Button Nav axes the typical on-screen buttons and then outfits the fingerprint reader with all of those actions. For example, when this is enabled, you long press on the fingerprint reader to access Google Asssitant, swipe on it to view recent apps, or swipe the other way to go back. It makes your viewing area a bit larger and does speed up your navigation through the phone quite a bit. It's a solid little feature.
There are still the classics baked in, too, such as "Chop Twice" to enable the flashlight and  "Twist for Quick Capture" that launches the camera.
If there's one thing I can bet on when it comes to Motorola devices these days, it's the software. If you're a fan of old Nexus devices and the new Pixel phones, then there's no reason you wouldn't appreciate the experience on a Motorola device. The only big difference you'll notice is that your updates won't be as quick, but if you're looking for other forms of hardware, or maybe want to try Moto Mods, then you can at least rest assured that your software will be fine. Coupled with the Snapdragon 835 and 4GB RAM, there was never a moment of jank or any performance issues, either. All around a great software and performance experience.
Battery Life
Now I know that many will be looking for this section specifically, so I'm happy to report that battery life belongs in this spot in "The Good" section. While Motorola may have hurt a few feelings by dropping the size from last year's Moto Z Force of 3,500mAh to this year's 2,730mAh, this phone still has great battery life. And believe me, I'm the first one to be shocked. No doubt, it could have been even better if they had stuffed a bigger battery in a larger body, but considering how thin this device is and whatever optimizations they did to make it last all day long, it's solid battery life.
On an average day, I was going from 7AM to 11PM or so just fine, without needing to find a charger throughout the day. And if you haven't been following my phone usage lately, you need to know that I've been playing a ton of mobile games, Star Wars: Galaxy of Heroes specifically, and that game is a pure battery killer. Even with me grinding on that game for a long time each day, the phone still has juice.
If your usage is even harder than mine, you'll still benefit from the inclusion of Motorola's Turbo Charging, which can have your phone charged for a day's usage in about 30-40 minutes.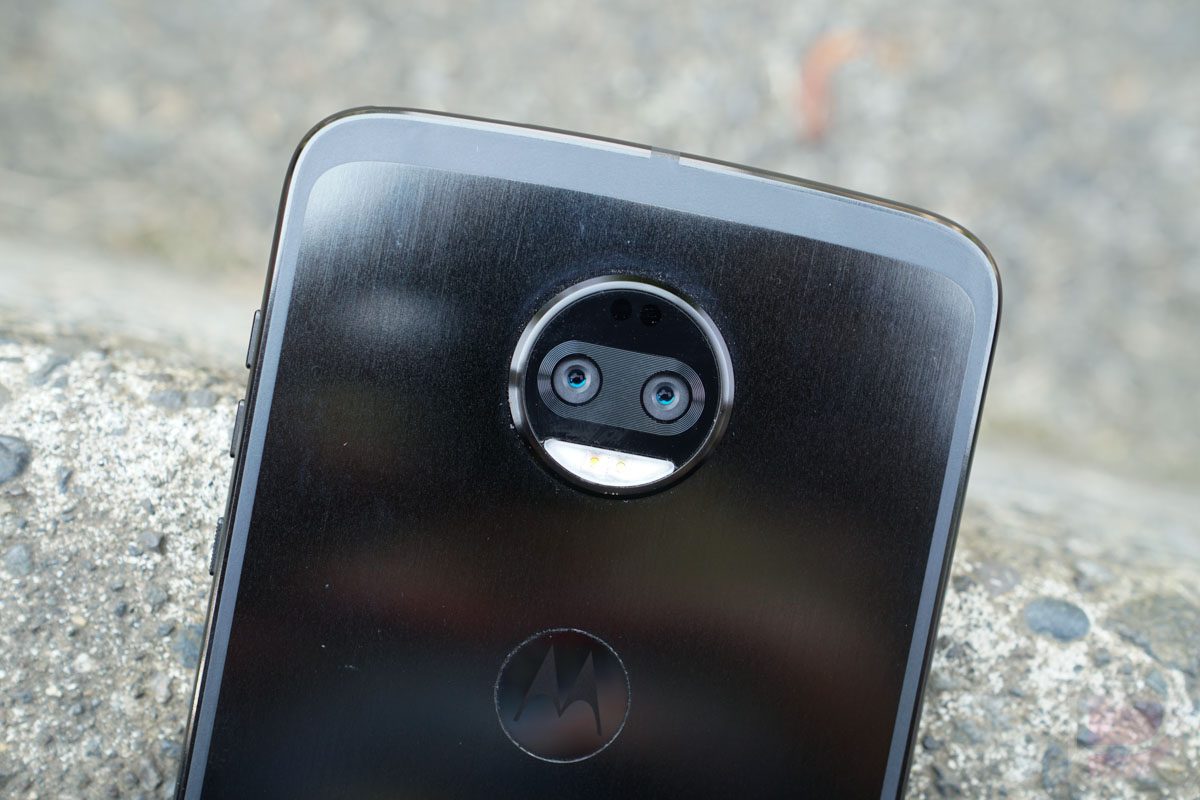 Camera
In this year's Z2 Force, Motorola included a dual camera system, consisting of two 12MP shooters with f/2.0 and 1.25um. On the front there's a 5MP wide-angle camera with f/2.2. While I won't say it's the best camera in a smartphone ever, it's actually quite good, especially if I think back to how bad Moto cameras have been in previous devices.
On the software side, Motorola baked in a few tricks, such as a Professional Mode, True B&W, Depth enabling (to use that dual system), and Panorama mode. Personally, I stuck to the standard shooting mode, but I do appreciate the addition of these modes, specifically the Pro mode. With it, you can manually adjust settings such as ISO, exposure, shutter speed, and more. If you take your mobile photography seriously, then these are good things to have control over at times.
When playing with the B&W mode, I wasn't necessarily blown away, thinking how easy it is to simply use a filter to turn any color photo into B&W. There's actually many filters like that on Instagram or even in the Google Photos application. While it's cool to have a dedicated mode to finely tune contrast and lighting for you, I wouldn't label it as a marquee feature. Potential buyers should also note that no OIS or EIS is labeled as being equipped, so hopefully you have steady hands when you're shooting your 4K videos at 30fps.
Here's a few camera samples from my time with the device.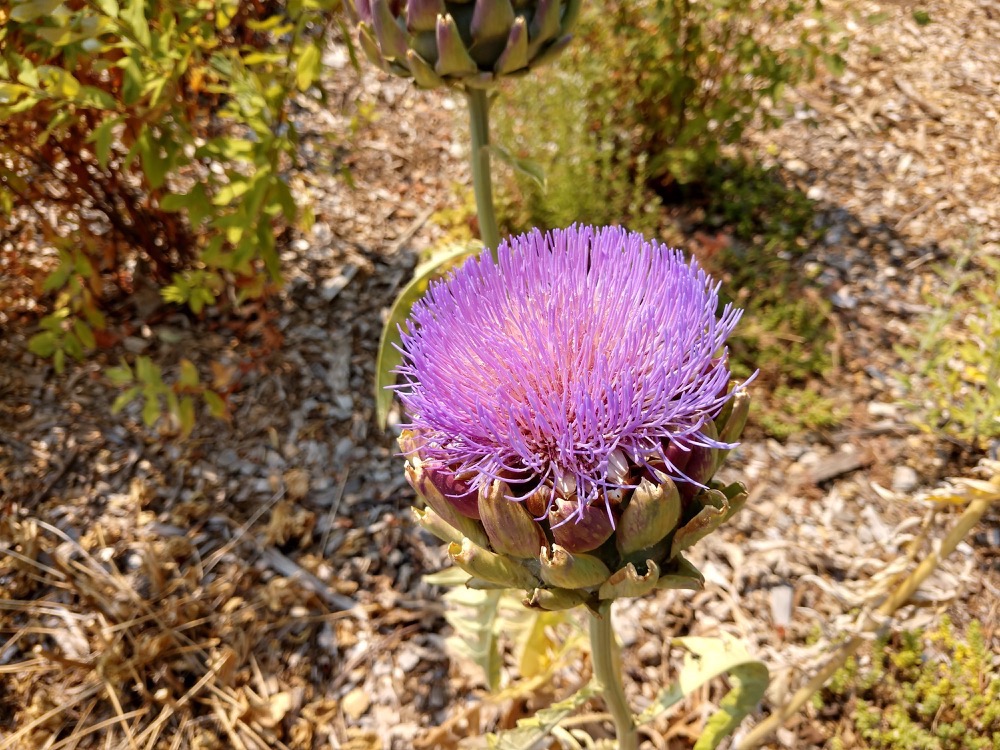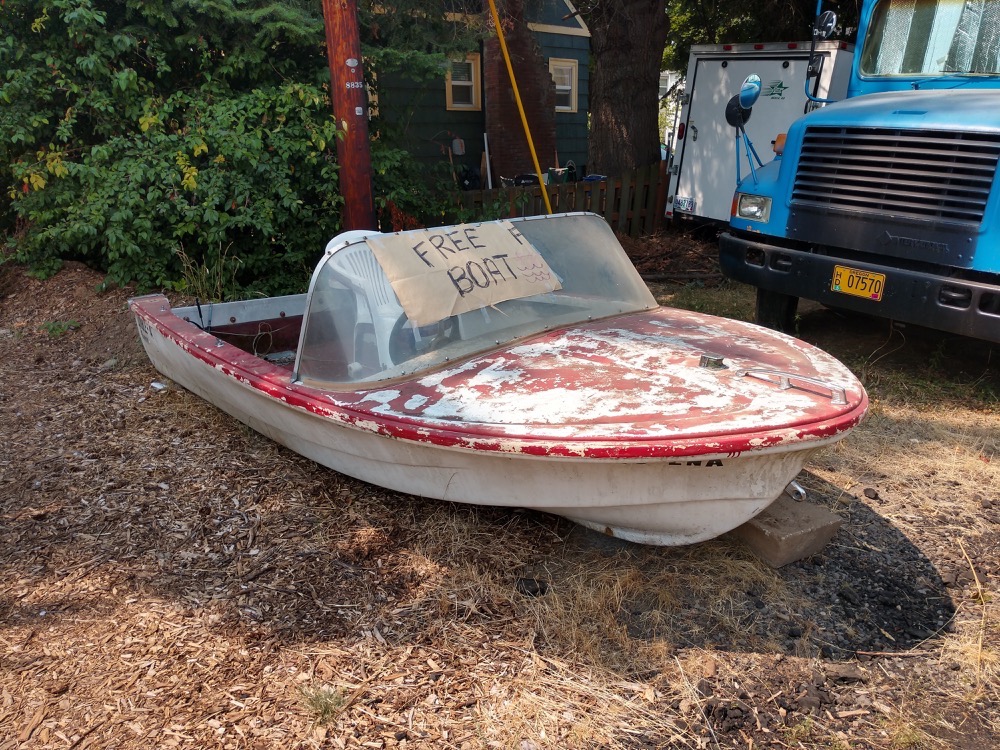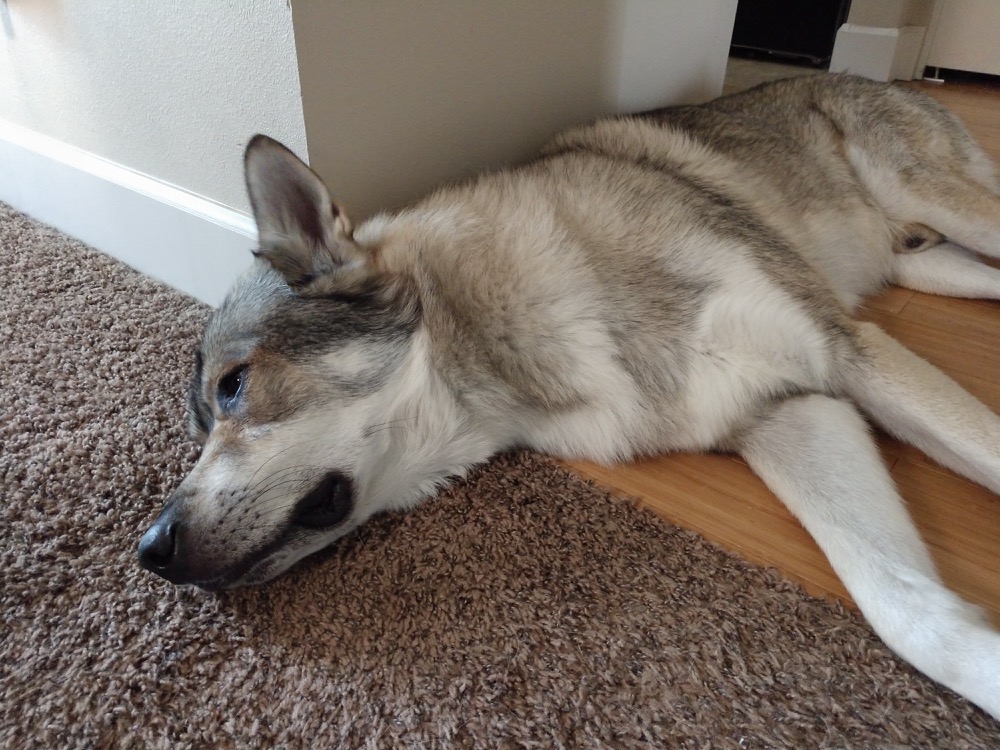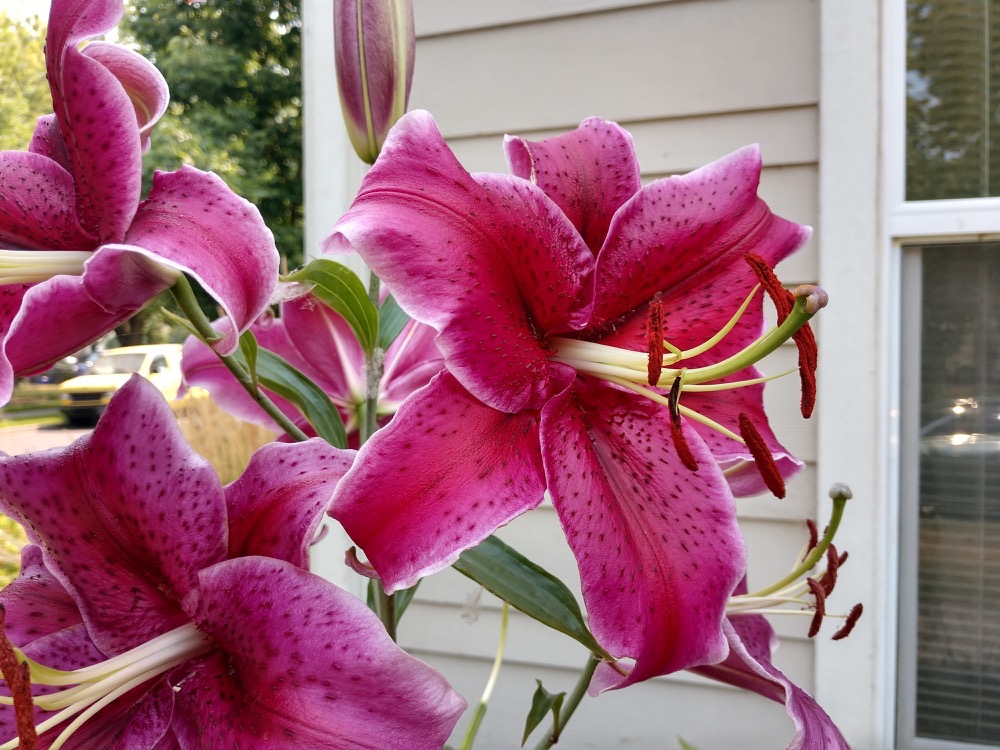 Availability
Unlike prior years, Motorola basically shocked the world by making this phone available on all major carriers. Seriously, it's a big step for a company that may want to reclaim a piece of the US market. Unfortunately, a single Moto Z2 Force won't work on all carriers, as it's not carrier-agnostic, but you can find a variant for your specific carrier with relative ease. Having a single SKU that can be taken between AT&T and Verizon would have been swell, though just the idea that anyone on any carrier can get this phone in the first place is a solid win.
Typically, availability would be coupled with the price and our thoughts on that, but I have to save that section for a little later on in this review. I love being ominous.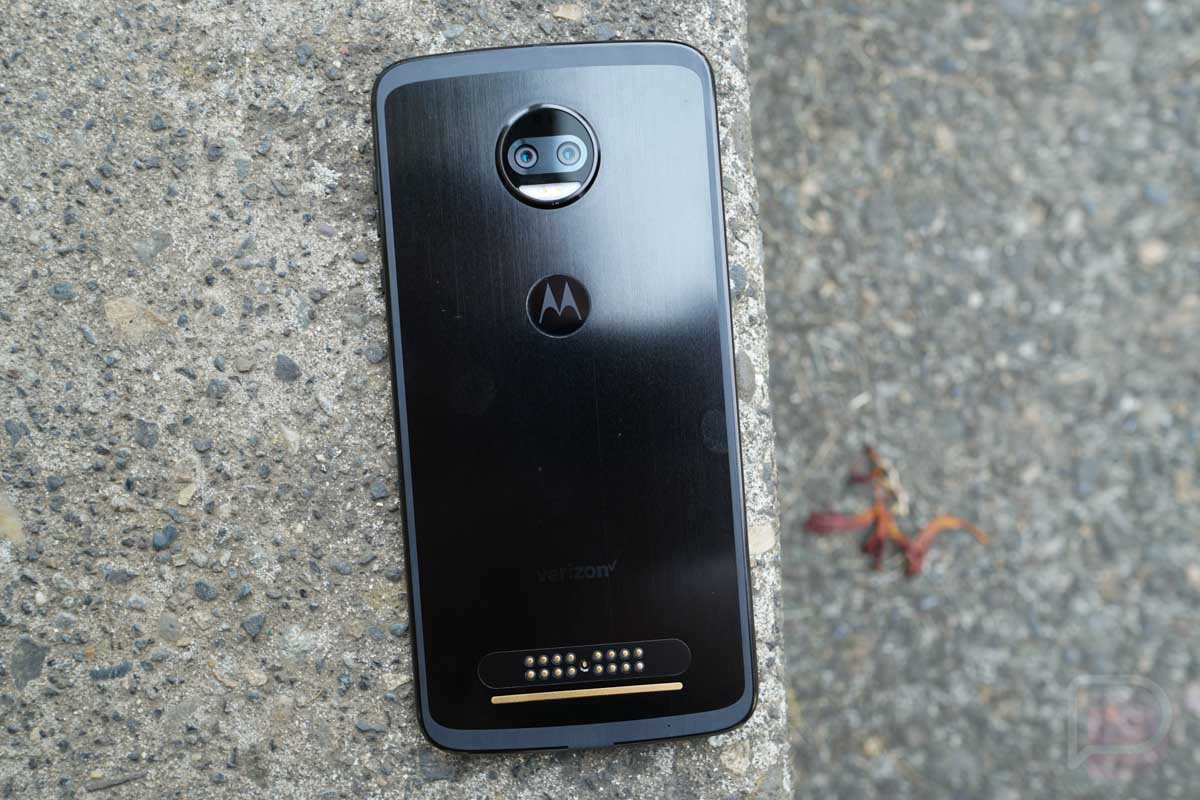 Somewhere in the Middle
---
Specs
The Z2 Force comes equipped with all of the high-end specifications you'd expect, yet as a phone that is marketed as a top-tier device and priced like one, I can't help but think this phone is missing something. I suppose what really rubs me wrongly is that markets out of the US may see a somewhat better version (on paper) than what we have here in the US. While we don't have specifics yet, it is reported that markets out of the US will get 6GB RAM in their Z2 Force, instead of the 4GB we have. Additionally, it is reported that China will have a 128GB storage model, while we are maxed at 64GB. This isn't a terrible thing and I'm sure moves like these are made to keep costs lower, but the phone is marked at $756 at full retail on Verizon. That's a crazy high price for a phone that really doesn't exude luxury or premium-ness. I'll dive more into that below in the hardware section.
For specs, the Z2 Force as it is offered in the US has a 5.5″ Quad HD POLED with ShatterShield, Snapdragon 835 processor, 4GB RAM, 64GB built-in storage, microSD slot with support up to 2TB, WiFi 802.11 a/b/g/n/ac, Bluetooth 4.2, NFC, fingerprint reader, dual rear-facing 12MP cameras, USB Type-C, water repellent nano coating, Moto Mods support, and Android 7.1.1 "Nougat."
This list does seem fine for a 2017 flagship, but nothing about it really jumps out and sets itself apart from what else is out there. And this isn't me trying to be a hater. If Motorola had opted to provide a larger battery instead of pushing new Moto Mods, then this may be a different conversation, but as it stands, for the price of almost two OnePlus 5 64GB units, you just expect more.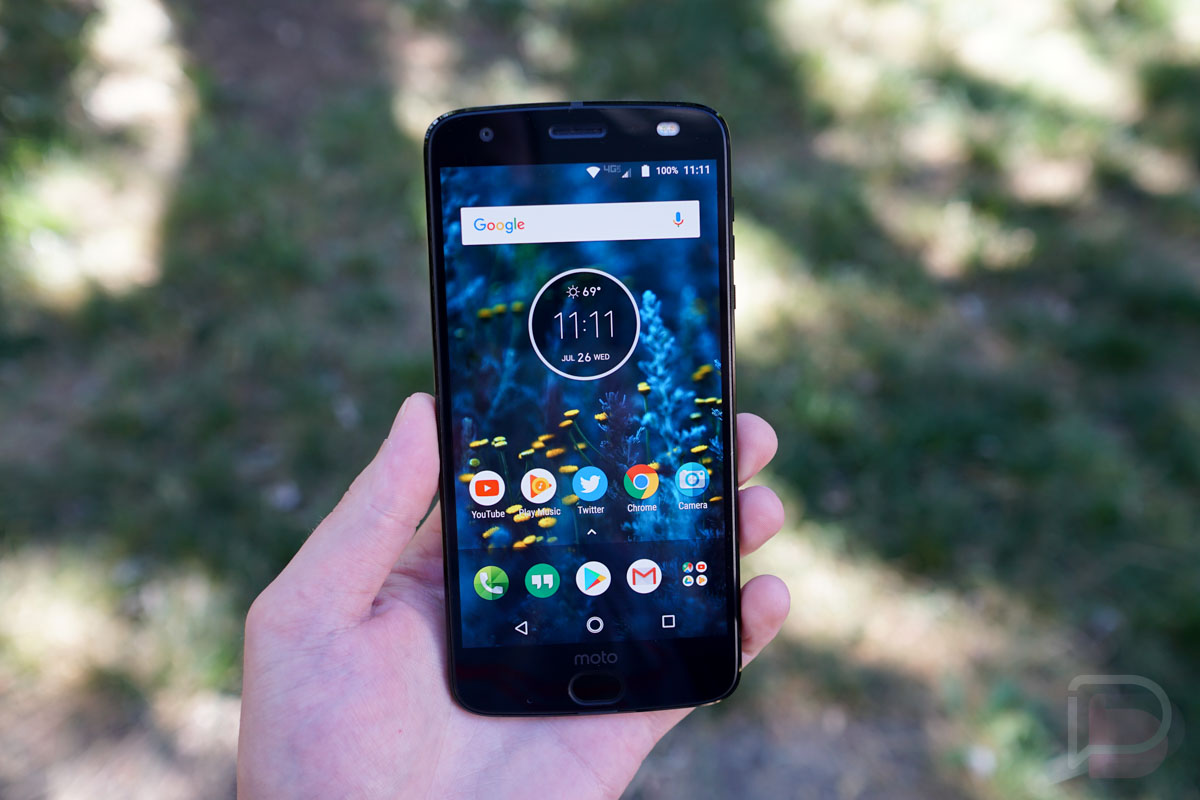 Display
The Z2 Force comes with a 5.5″ QHD POLED display, with ShatterShield technology on top. Now, I have seen other reviewers talk about the ruggedness of this display, saying it scratches easily, but I haven't had those issues. I've been using the phone for a solid week now and don't have any major damage to report, thankfully. I will say, though, there is a minor issue I have when pressing down on the display near the fingerprint reader. When doing this, I hear a slight clicking noise, as if the display isn't completely attached to the glass. Is it a deal breaker? No, but it is sorta annoying, and goes along with my belief that this phone isn't necessary worth almost $800.
While I'm all for displays that won't shatter if you drop them, there's something about ShatterShield that doesn't feel very smooth or premium to my fingers. Coming from a OnePlus 5 and Galaxy S8+ that have real glass screens, it certainly is a bit different. As a user of last year's Moto Z Force, I will say that this phone's screen feels better than that one, which always felt very cheap to me.
As for the display itself, it seems fine, especially when we don't have to worry about squinting to see pixels. Its colors are vibrant, there's no noticeable light bleed, and it gets insanely bright when the brightness setting is jacked up. Believe me, you shouldn't have any problems viewing this in direct sunlight when you're out and about.
Moto Mods
I remember when modules for smartphones were something I was very excited about, but with the latest lineup of Moto Mods, my feelings are beginning to change. Allow me to explain.
Last year there was a few cool ones, such as the JBL speaker and that projector mod, all of which had a their own level of usefulness and continue to work on the latest Moto Z devices. They were these add-on accessories that made your already cool phone cooler. That's great and continues to be so. However, with the Z2 Force, Motorola did something not many expected, which was to strip away a big chunk of the device's battery. In doing so, it's as if Motorola is forcefully nudging you into purchasing a Mod to get that battery life back. I mean, who doesn't want the most battery they can get, right?
I understand the move, but it seems hostile towards the customer to me, as if Motorola hired an Apple executive for a weekend and this is what he came up with. At the board meeting he says, "Hey, I know, let's decrease the phone's battery size, still charge a premium price, then sell folks a separate battery pack that they'd be silly not to buy." You see what I'm getting at?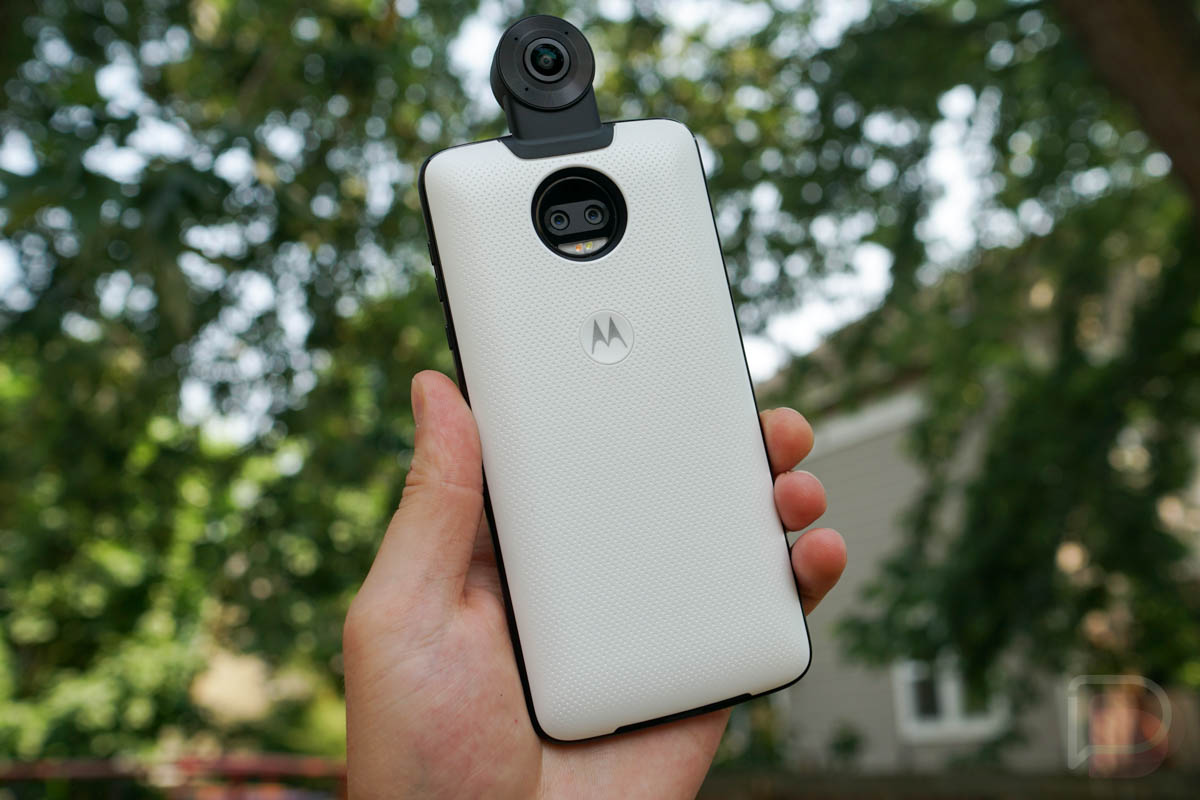 Other Moto Mods besides the battery packs are totally cool and I'm, fine with what they deliver, such as the JBL 2 speaker, Incipio Vehicle Dock, 360 Camera, and the Moto GamePad. In fact, that GamePad looks really awesome for anyone who wants to do a ton of mobile gaming. The point is, some mods seem like they actually increase the usefulness of the phone, while others give me the sense that Motorola purposefully limited the device, only to push sales of the Mods.
Thankfully, as I previously mentioned, the battery life on the Z2 Force has been fine, so you won't see me out in the streets with pitchforks, but it may be time to admit that modules for phones might not be that awesome. I always saw them as potential upgrades for the phone, such as the concept of swapping RAM and camera configurations, and maybe one day we'll be there, but we clearly aren't there quite yet.
Hardware / Design
Lenovo has publicly committed to supporting last year's Moto Mods for three years. In smartphone years, that might as well be eternity. Because of this move, we can expect nearly an identical looking phone for years in a row, and with hardware innovation beginning to take off with bezel-less displays and all of that, saying that you're going to release the same phone a few years in a row is a tough way to get people excited about your hardware.
Frankly, this design was interesting last year when it was first introduced, but now it seems kind of boring, and it has been implemented throughout Motorola's entire lineup. They're all plain looking smartphones with giant circles on the back for the camera. I don't know how many more of the same Motorola devices I can look at before thinking they are absolutely crazy for committing support for that long. Props for making sure yours customers don't feel screwed after they spent their money on the phone and subsequent Moto Mods, but man, way to work yourself into a hardware design corner.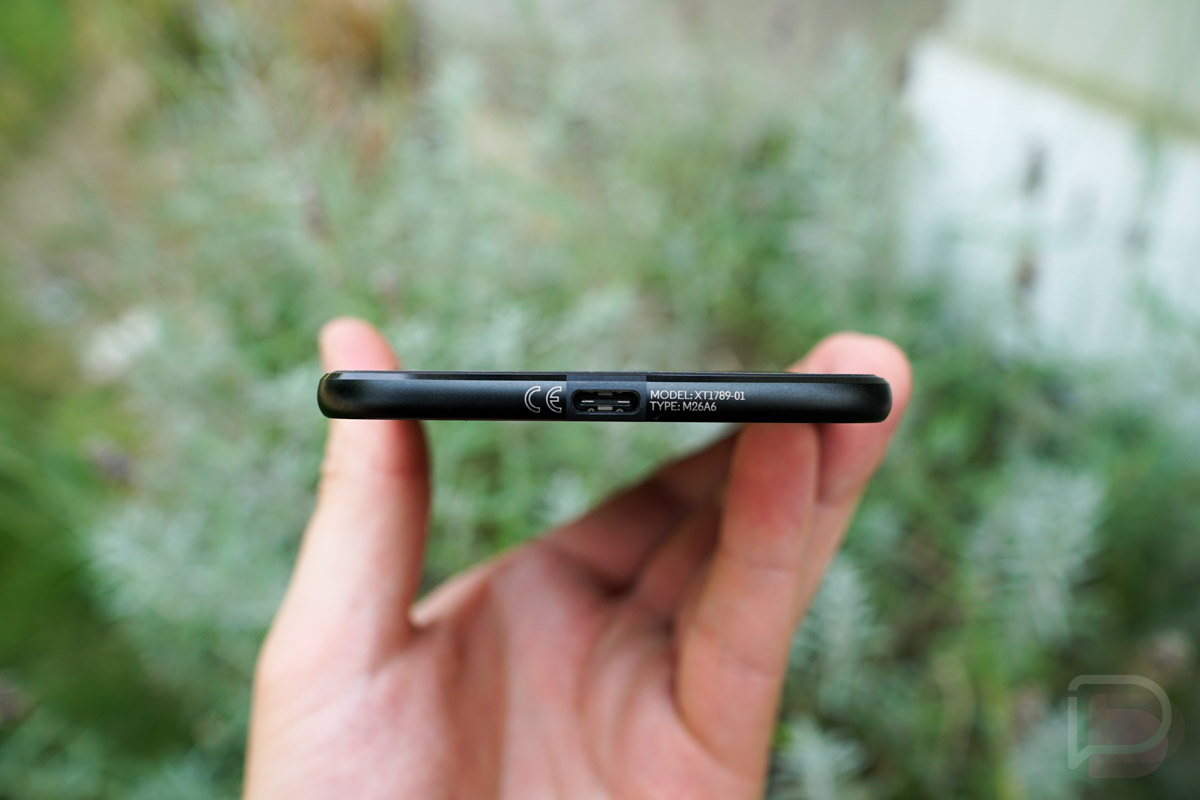 While the Z Force from last year and this year's Z2 Force are nearly identical, Motorola did toss in the dual camera on the backside which at least helps differentiate a bit. But what will it do next year? I'll tell you. They will probably announce a phone that looks just like the Z2 Force, because when you only give yourself so much to work with. you aren't met with many choices. We may see slightly smaller bezels, but unless ShatterShield can start being curved, we're probably going to end up with the same phone 3 years in a row. And again, that's boring.
Forgetting that Motorola released this same looking device last year and focusing purely on the Z2 Force hardware, I can say it is nice. Thanks to the smaller battery, it feels good in-hand and the aluminum on the backside is nice and cool to the touch. I'll be the first to say, I think it's a handsome phone, but as someone who covers Android phones for a living, I'll be happy when Motorola can break away from this design and try something new.
The Not-so-Good
---
Price
The Moto Z2 Force is not cheap, not by any means. Through Motorola's website, the phone can be found for $720. On Verizon, it's $756 off contract. On AT&T, it's $809. Oh, sorry, did you just spit your drink out all over your keyboard and monitor while reading that? My bad. Now, forgive me, but there's no way this phone is actually worth that much.
Let's compare it to others on the market, which helps to put pricing into perspective. At launch, a Galaxy S8 would have cost you about $750 off contract. Now you can find a US unlocked model for $575 when it's on sale (and it's constantly on sale). That's the latest flagship from Samsung and you know it's packed with the best specs you can find anywhere. It has a killer display, camera, the same processor as the Z2 Force, but it also has a 3.5mm headphone jack, IP68 rating, and fast wireless charging. That's the high-end of the Android smartphone spectrum. How about the OnePlus 5? Arguably one of the best phones for the money right now, you get a dual camera system, 3.5mm headphone jack, 6GB RAM, and very nice hardware for just $479.
To me, Motorola cannot command the same pricing as Samsung with this phone, it's as simple as that. When you buy this phone, you'll be tempted to buy a few Moto Mods, and I'd even recommend picking up a nice set of Bluetooth headphones, only because the idea of carrying around a Type-C to 3.5mm adapter is just silly to me. With all of that, off contract, you're dropping about $1,000, which, if I dare say, is ridiculous. Please, don't get me wrong, this phone is fine, but maybe at $600 or $650 max, not $750+.
Here are links to where you can order the Z2 Force, if you're interested.
Verizon ($15/month, $756 retail)
Sprint (BOGO or $33/month, $792 retail)
AT&T ($27/month, $809.99 retail)
T-Mobile (BOGO or $30/month, $750 retail)
US Cellular ($26.12/month, $729.99 retail)
Best Buy
Motorola ($30/month, $720 retail)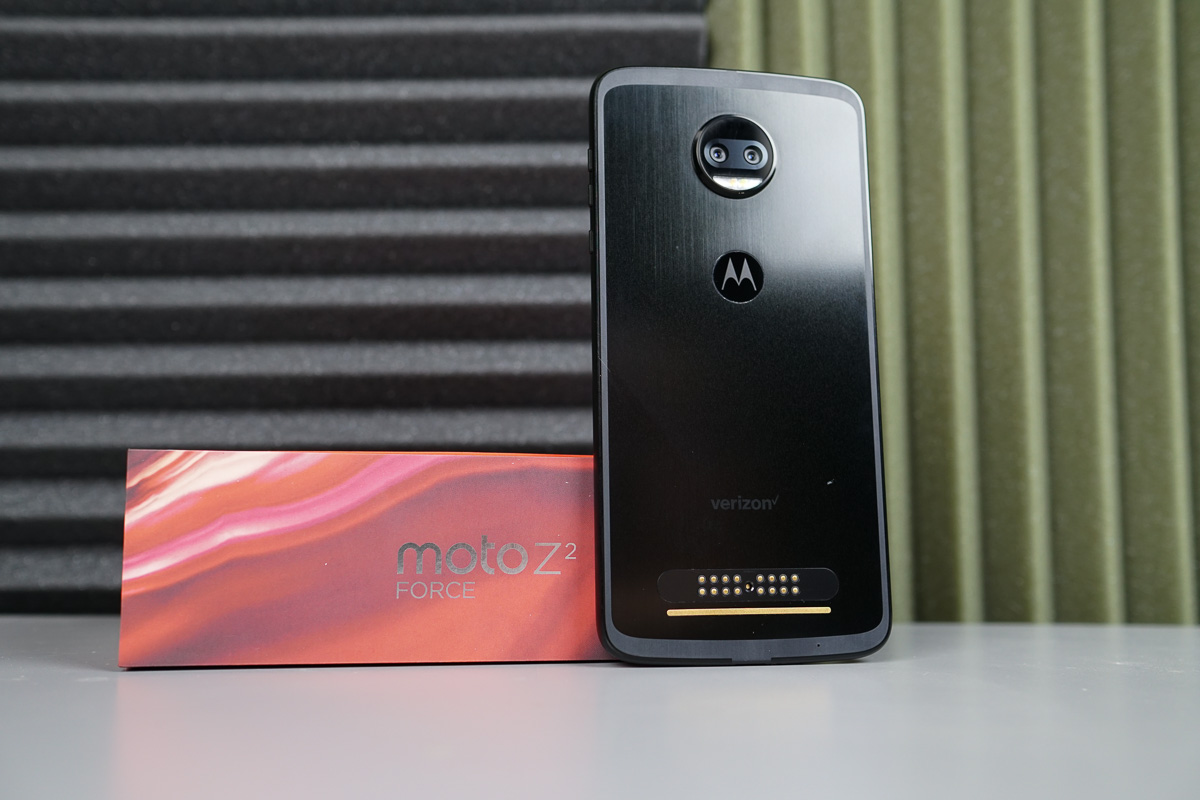 Other
Girlfriend Impressions: "I don't like how the camera isn't flush on the back, phone is very light, but feels durable. Not a fan of the super rounded edges, but I do like the size of the phone. It doesn't feel too big. It's very finger printy."
No Headphone Jack: Yup, no headphone jack on the Z2 Force. Is it the worst thing ever? No, but as someone who has a treasure trove of wired headphones, it does kinda suck. Motorola includes an adapter for Type-C to 3.5mm, but dang, I already deal with enough dongles on my new MacBook Pro. I'm tired of dongle life.
Speaker: There's a single external speaker on the Z2 Force that it is loud with plenty of low end. With its position on top of the frontside, watching videos and playing games is plenty of fun, with no fingers getting in the way of the tunes. Sure, I wish it was a dual stereo setup, but hey, you can always buy a JBL Moto Mod!
Water Repellent: Why isn't this phone rated at IP67 or 68? The design of the phone would lend itself well to water resistance, but instead, we get a "water repellent nano coating." If that doesn't make you uncomfortable, as in you have no idea what it means, then I don't know what to say. On Moto's website, they make it very clear, "Not designed to be submersed in water, or exposed to pressurized water, or other liquids; not waterproof." So, yeah, don't take it around water, even though plenty of other phones these days, around the same price, all offer water resistance.
Videos
First 10 Things to Do
The Verdict
I must say, it's rather hard to sum up my feelings on this device in a short, easily digestible sentence. While I want to say I like this phone very much, the Z2 Force's price simply doesn't allow me to do that. That price, along with what feels like a boring, hindered hardware experience at times, leaves me wanting to go back to other devices quite quickly. For example, if I have the S8 or OnePlus 5 on a desk next to the Z2 Force, I'm grabbing those devices over the Z2 every day of the week. If I wasn't constantly reminded that a Moto Mod could potentially better my experience, maybe I wouldn't feel this way, but at $720+, followed by even more money for Moto Mods, this is a tough pill to swallow, especially since this phone feels like last year's Z Force with dual cameras. I mean, they have officially committed to supporting the existing catalogue of Moto Mods, meaning they can't drastically change up the hardware at all. That's not an ideal situation when LG, HTC, and Samsung are able to change things up as they see fit from year to year. As the competitors evolve, Motorola is seemingly stuck with this.
If you really want to win me over, Motorola, since you are stuck with this design, you've got to give it all. Give me a Z phone with everything here, including the Moto Mods, but I also need IP68, a headphone jack, thinner bezels, and dual front-facing speakers. I'm sure you can manage that while not ditching your Moto Mod strategy. It may be necessary, too, or you run the risk of falling into obscurity yet again.