Our answers for Volume 47 are a tad late, but we have a good excuse: Kellen was on vacation. We're sorry, but hey, they're here now and that's all that matters.
We have gathered your questions, which range in subject, and have placed our answers below. We were asked about superheroes, a possible expansion of topics covered on the site, how long we use our daily drivers, and more.
Let's get to it!
Reminder: K is Kellen and T is Tim.
---
Any interest in expanding the scope of this site? I'd love to read your takes on Chromebooks, and technology in general.
K:  These are things we think about often, but in the end, the site is very much stuff that we find interesting. Not that Chromebooks aren't interesting, because they are, it's just that computer reviews aren't something we've ever really had interest in, if that makes sense. General tech is definitely something I like talking about, though, from smart cameras and smart home stuff. I'm just not sure an Android specific site is the place to do it. But look, we're always looking for new angles or topics that we can slide in.
T:  There's a lot of tech out there, so it's hard to cover it all, but we attempt to keep a general eye on everything that falls under the Google umbrella. That includes Chomebooks, Chrome OS, Google Home, Google WiFi, etc. Because of this, you'll see us talk about mesh WiFi systems, home automation systems, as well as AI-powered speakers. As of right now, I've been looking to do more Google Assistant compatible accessories, such as lighting systems. I'd also like to check out more smart home security systems. To answer your question, though, yes, there's always interest in expanding what we cover.
What's your favorite brewery right now?
K:  Block 15 in Corvallis, OR or Great Notion in north Portland.
T:  My favorite brewery never changes. It will always be Lost Coast Brewery in Humboldt County, CA. They're the makers of my favorite summer time beer, Great White. They also have a white IPA called Sharkinator that is also quite tasty.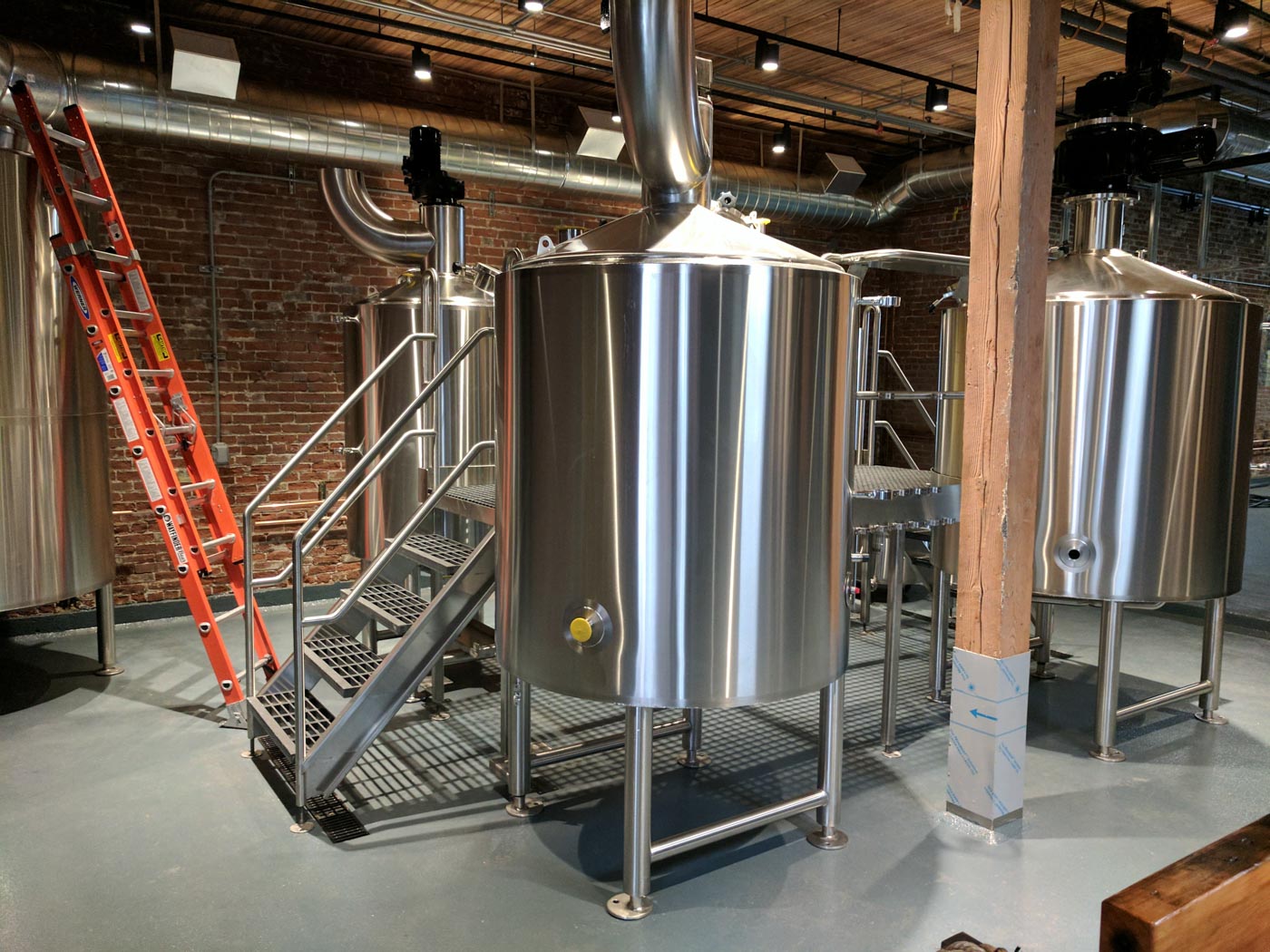 With so many phones opting for no headphone jack (Pixel 2 rumored to remove it), when will start seeing more options for USB Type-C headphones?
K:  I'm actually wondering if we'll ever, to be honest. Apple doesn't use USB Type-C yet, and Samsung still has a headphone jack. Google and HTC aren't big enough players in the phone game to get companies to make the switch. But should Apple go Type-C or Samsung ditch a jack, that could change.
T:  I figured the market would start being flooded with Type-C headphones, but it seems Bluetooth is still being pushed as the true solution for companies removing the headphone jack. Sure, you can find Type-C headphones here and there, but wireless earbuds and earphones are plentiful all over the place. I can see why some folks shy from Bluetooth, but as someone who isn't extremely concerned with studio-like audio 24/7, I just deal with it. Sure, I hate having to set Bluetooth up every time I get a new phone, but what else can you do? If you want the 3.5mm jack, stop buying phones without it. Let your money speak for you.
In your opinion, will battery life get incredibly better in the next 5 years?
K:  No. I have no way of knowing for sure, but it's been so long since we've seen any advancement there and no one seems to be talking about being on the verge of a breakthrough. Maybe Tesla will give us the goods. Maybe?
T:  The following is a conspiracy theory: Big Battery makes way too much in battery accessories (power banks, quick charging technology, etc.) to ever want to fix the issue. You're telling me that we can send people to the moon and I'm still stuck in 2017 with one day battery life? Meanwhile, Big Battery is rolling around in a pool of gold coins similar to Scrooge McDuck, but keep in mind, a pool of gold coins would be a solid, not a liquid. If you jump into that, be prepared to break bones. On a serious note, you would hope we'd see some type of critical development into the engineering of battery cells, but who knows when it'll happen. We'll need Elon Musk to start making phones for anything meaningful to take place, maybe.
What is the best smartphone camera to take pictures of kids?
K:  I always feel like speed is the most important aspect with kids. Since most smartphone cameras are pretty damn good, speed is the difference maker, plus kids are fast as hell and you need to keep up. The Galaxy S8 currently seems to be the fastest to me. The OnePlus 5 is also incredibly fast, but image quality on that phone just isn't there.
T:  I don't have kiddies, but I do have dog kiddies. I find that the faster the shutter speed, the better your chances of having a usable image. For fast shutter speed, I like the Pixel, Galaxy S8, and G6. All are fine phones for shooting dog kiddies.
Do you ever do another review on a phone once it gets an update?
K:  We have two guys doing reviews, so it's pretty tough to jump back on a phone and re-review it. From time to time, we'll look back at phones during a down period (like we did with the Pixel this year), it just doesn't happen with all phones. Don't be surprised if it happens again for the S8 this year or the Pixel 2.
T:  Once we do a review, we don't typically do a re-review unless something major changed. I think we've done that once or twice in the history of the site. It's not a common occurrence. To me, all you need to know is, if the phone got an update, it probably got a little better. It's not as if the hardware is changing, just software stuff, so our overall feelings on a phone probably aren't changing much.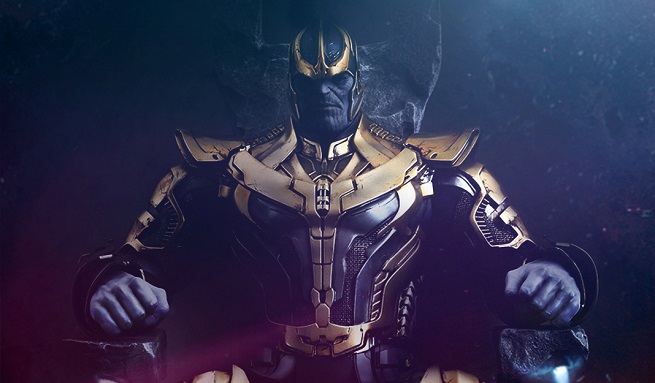 Marvel vs DC films: Who is your favorite character from both? Who do you think would win in a fight between your favorite characters?
K:  Been a Batman guy my whole life, so it's a bit frustrating to see how terrible DC movies are. I was never a huge Marvel fan, but do enjoy some of the movies (Ironman and Captain America mostly). Batman with no super powers, though, means anyone would probably whoop his ass if it really came down to it. Sad, I know.
T:  This is tough. For Marvel, any character that is basically God-tier is cool to me. We're talking Thanos, Galactus, etc. For DC, meh, I guess Batman? And it would be silly to debate who would win in a match between Thanos and Batman. Batman would get so pwned.
How long do you keep your daily driver/main phone for?
K:  I hardly ever feel like I have one. We go from phone to phone all year and rarely get to settle into one. I'd say, we often get to use the same phone for a max of like 3 months off and on in a year. Like, last year and into this year I spent quite a bit of time on the Pixel and S7. But yeah, probably 3-4 months total and that may be generous. Sometimes I wish I could settle into something for a year straight, just to see what it feels like one last time.
T:  I'll keep a phone as long as I like, if I truly enjoy it. I always find myself going back to the Pixel to try new Android O features or the S8+ for its camera. Typically, I'll use the phone I really like until something new comes along and I have to ditch it for a review period. At the longest, I'll use the same phone for a few months to half a year.
---