The Galaxy Note 8 stopped off at the FCC over the weekend with model number SM-N950U attached and revealing the Galaxy Note 8 LTE bands we hoped to see. How do we know that's the Galaxy Note 8? Because the previous note devices all were numbered similarly.
For example, here are previous Galaxy Note model numbers:
Galaxy Note (GT-N7000)
Galaxy Note 2 (GT-N7100)
Galaxy Note 3 (SM-N900)
Galaxy Note 4 (SM-N910)
Galaxy Note Edge (SM-N915)
Galaxy Note 5 (SM-N920)
Galaxy Note 7 (SM-N930)
Galaxy Note 8 (SM-N950)
Why the jump to SM-N950 and not follow-up the Note 7 with SM-N940? My guess is that Samsung wants to align it with the model number scheme of the Galaxy S series as well. Remember, they skipped the Note 6 and went to Note 7 to match up to the S7 an S7 Edge last year. It only makes sense to get the numbering scheme there as well. The Galaxy S8 and Galaxy S8+ this year fall under model numbers SM-G950 and SM-G955, so SM-N950 lands nicely in line.
The FCC docs don't provide much these days, but do confirm the SM-950U model, much like the Galaxy S8 and S8+ that also had G950U and G955U versions. That U is in a way an identifier of an unlocked model or at the very least, signifies that we should see a single variant of the Note 8 like we did the S8s. The FCC docs show that, since all major US carrier LTE bands were tested on this single device. Yep, I'd expect an unlocked Note 8 just like we got with the S8 and S8+.
We're also seeing that MST is on board, so Samsung Pay is still a go.
Galaxy Note 8 LTE Bands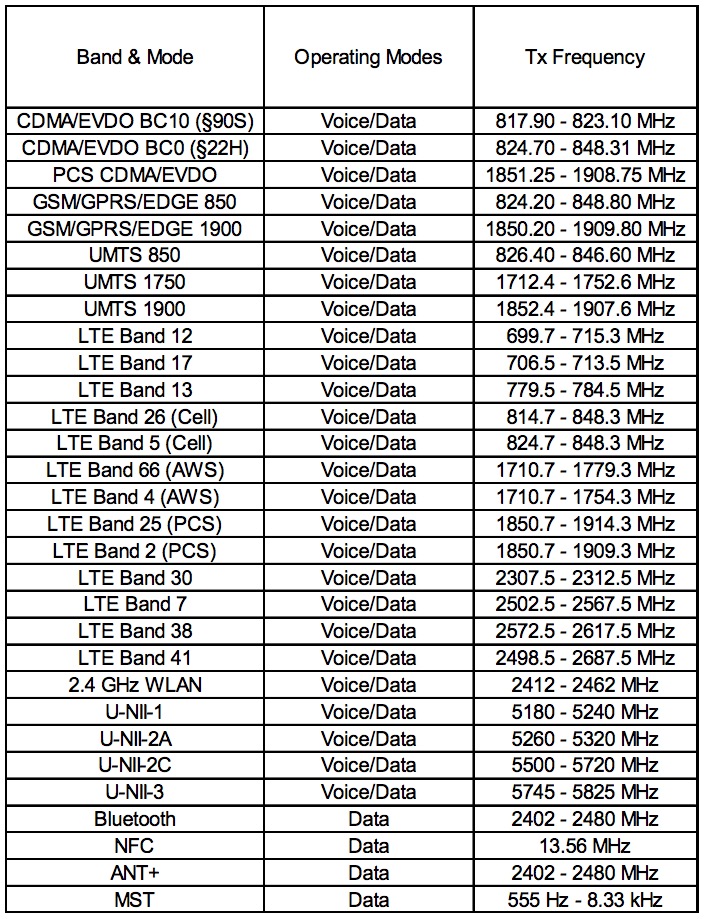 As a reminder, the Galaxy Note 8 will be announced on August 23.
We're getting there!
// FCC | Phonescoop