After posting yesterday about the availability of WÜD Life's lineup of RÖK cases, we received our sample in the mail. I saw a few questions about the cases, so with this post, I'll show off the cases I got for my Galaxy S8+, then answer a few of the questions I saw. 
My first impression of the cases was, "Dang, these are pretty nice." Before I opened the packaging, I was expecting the cases to be somewhat heavy and bulky. WÜD Life is using slates of real rock after all, but I was pleasantly surprised at how light the case is and how easy the rubber holding everything together molded around my device. Very easy to get the phone in and out of the case.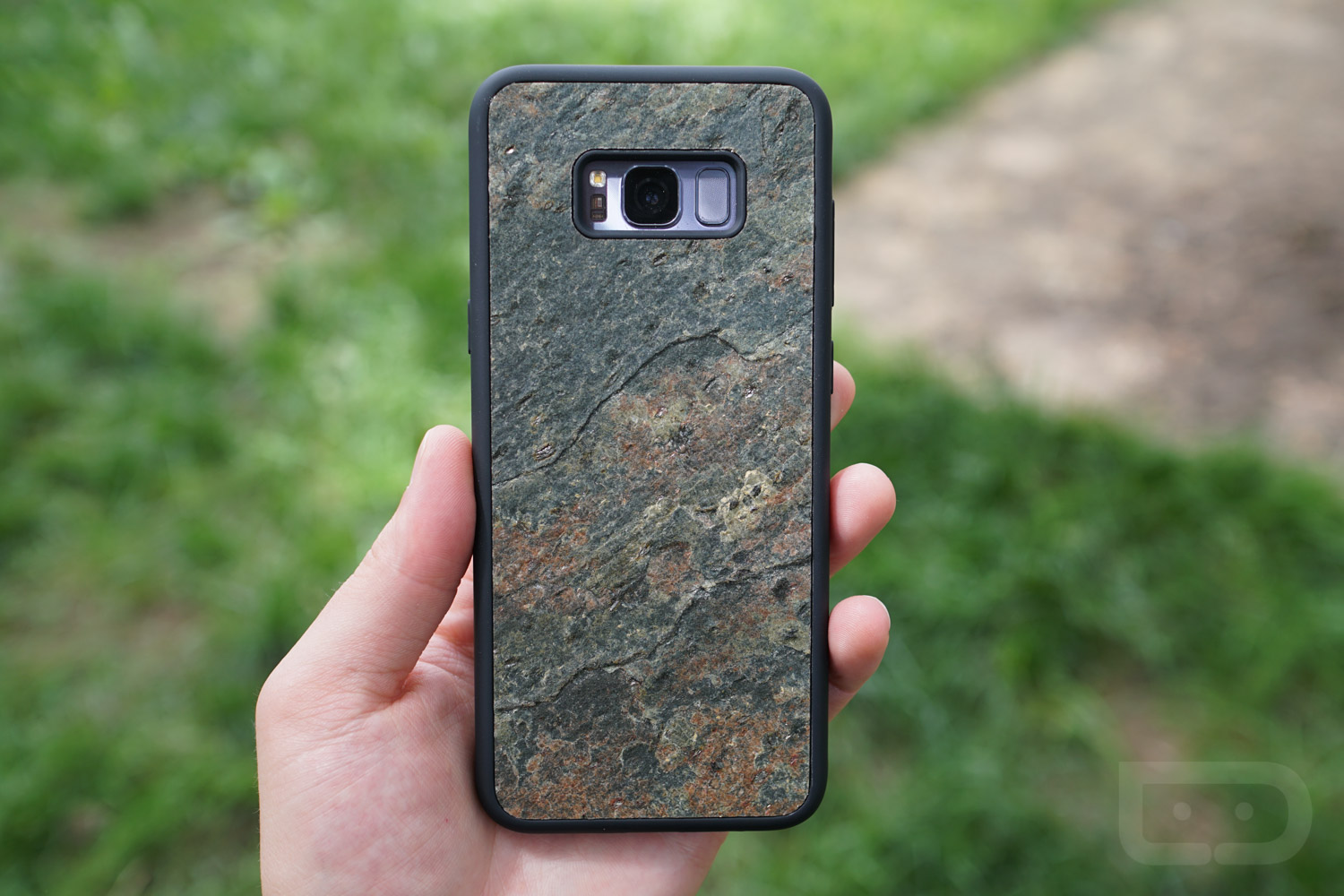 As for the rock itself, it's just as advertised. Each piece is different, but the overall idea is that the rock provides a nice texture for you to grip the device with. And instead of having a boring black case, you might as well deck it out with fancy looking rocks and what not. I quite enjoy the texture and somewhat scratchiness that the rock provides in my hand, though, I feel as if I need to be careful with where I place it down. I'd hate to scratch my dining table or work desk with my phone's rock case.
Anyway, below are some pictures of the samples I received. The lighter, green colored case is the Meteor option, while the dark grey case is the Space or Crater option, I think. It's sorta hard to tell and the packaging doesn't reference which option it is.
If you want to pick up a RÖK case for either a select iPhone, Galaxy, Pixel, or LG device, follow this link. Each case is priced at $39.95, made right here in the USA.
Gallery