Motorola announced the Moto C and Moto C Plus this morning, two devices that are certainly of the affordable variety. In fact, the leak of Moto's 2017 line-up that we just shared shows the C as the lowest tier from the company.
The Moto C and Moto C Plus will be available in Metallic Cherry, Pearl White, Fine Gold or Starry Black this spring. Neither is slated for a US launch, but you will be able to buy them in Latin America, Europe, and Asia Pacific. 
As for specs, the Moto C has a 2350mAh battery, quad-core processor, 8GB storage, and 5MP rear camera. The C Plus jumps the battery up to 4000mAh, the camera to 8MP, storage to 16GB, and the display size to a "larger display." If we get additional details on specs, we'll be sure to update this post.
The Moto C starts at €89, while the Moto C Plus starts at €119.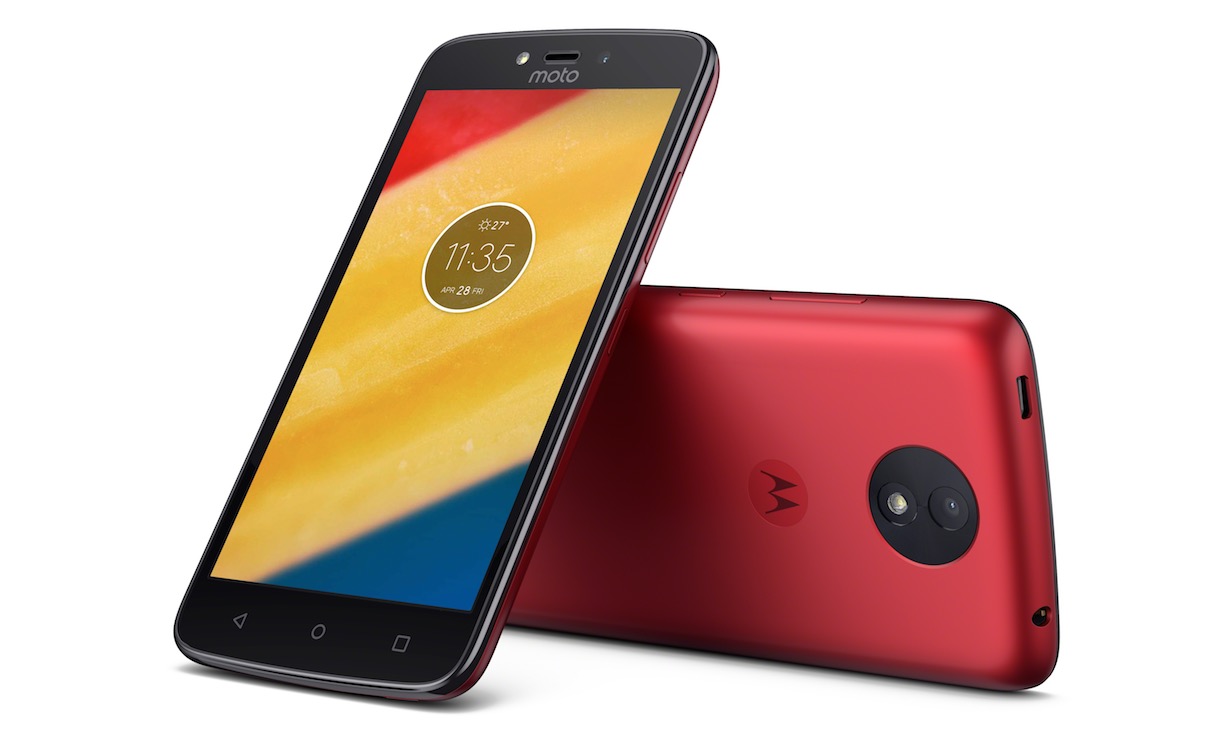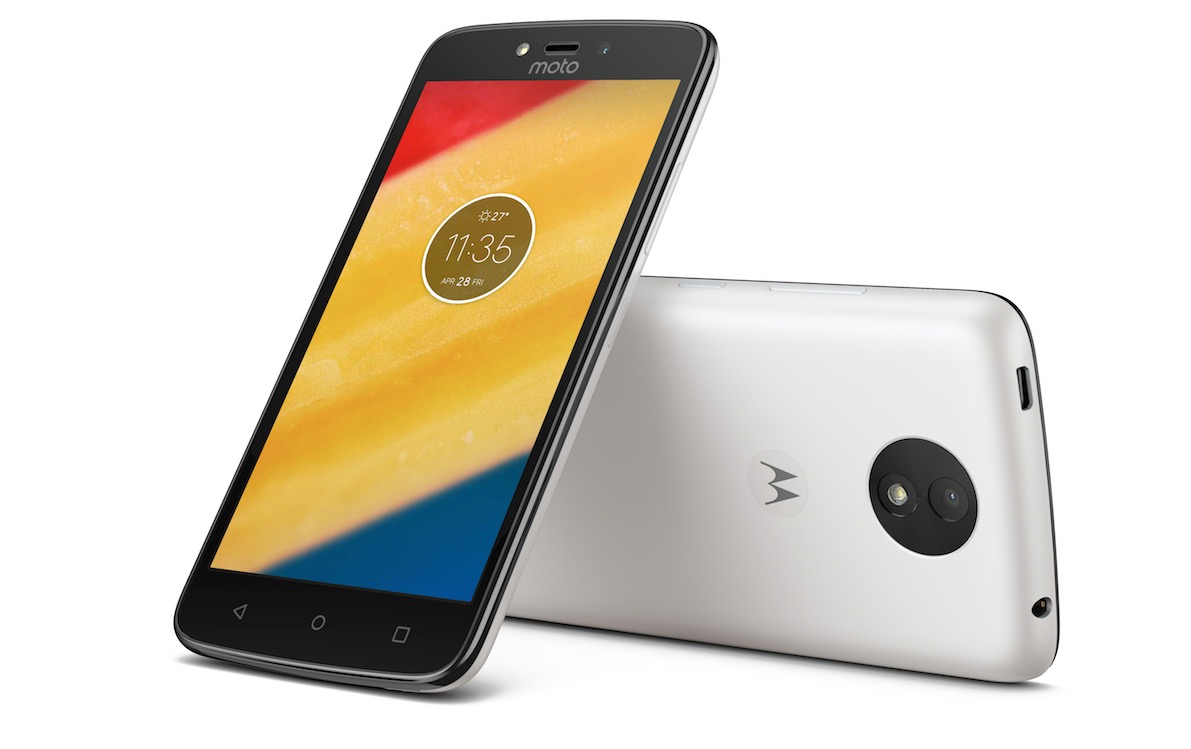 Moto C and Moto C Plus Specs
Moto C (3G)
Moto C (4G)
Moto C Plus
Processor
1.3GHz MT6580m (32-bit, quad-core)
Mali 400 GPU
1.1GHz MT6737m (64-bit, quad-core)
Mali T720 GPU
1.3GHz MT6737 (64-bit, quad-core)
Mali T720 GPU
OS
Android 7.0
Android 7.0
Android 7.0
Display
5.0" FWVGA (854x480)
5.0" FWVGA (854x480)
5.0" HD (1270x720)
Memory
8GB, microSD slot (up to 32GB)
1GB RAM
LATAM: 8GB, microSD slot (up to 32GB)
EMEA + APAC: 16GB, microSD (up to 32GB)
1GB RAM
16GB, microSD (up to 32GB)
1GB / 2GB RAM
Camera
Rear: 5MP
Front: 2MP
Rear: 5MP
Front: 2MP
Rear: 8MP
Front: 2MP
Battery
2350mAh (removable)
2350mAh (removable)
4000mAh (removable)
Connectivity
802.11n WiFi, Bluetooth 4.2, 3G
802.11n WiFi, Bluetooth 4.2, 4G
802.11n WiFi, Bluetooth 4.2, 4G
Other
MicroUSB port, 3.5mm headphone jack
MicroUSB port, 3.5mm headphone jack
MicroUSB port, 3.5mm headphone jack
Colors
Black, White
Black, White, Cherry, Gold
Black, White, Cherry, Gold
Dimensions
145.5 x 73.6 x 9.0mm
154g
145.5 x 73.6 x 9.0mm
154g
144.0 x 72.3 x 10.0mm
162g