Let's talk for a minute about Android Wear devices, particularly those that are new and should be feature-packed, checking all of the boxes of a 2017 smartwatch. And why are we doing this? Because as I was putting together all of the details of the TAG Heuer Connected Modular 45 this morning, I was reminded of a post I wrote up back in 2015 where I asked a simple question: Why do all of these new phones still contain a "but?" The "but" being a critical flaw, of course.
While phones – the topic of that post – have all but fixed the issues I pointed out two years ago, smartwatches, now that they are going through a 2nd attempt at life following the Android Wear 2.0 update, still can't seem to get it all right. Like phones of years past, why do all of the new Android Wear watches seem to have a "but?" 
If we walk through the latest releases, I think you'll see what I'm talking about.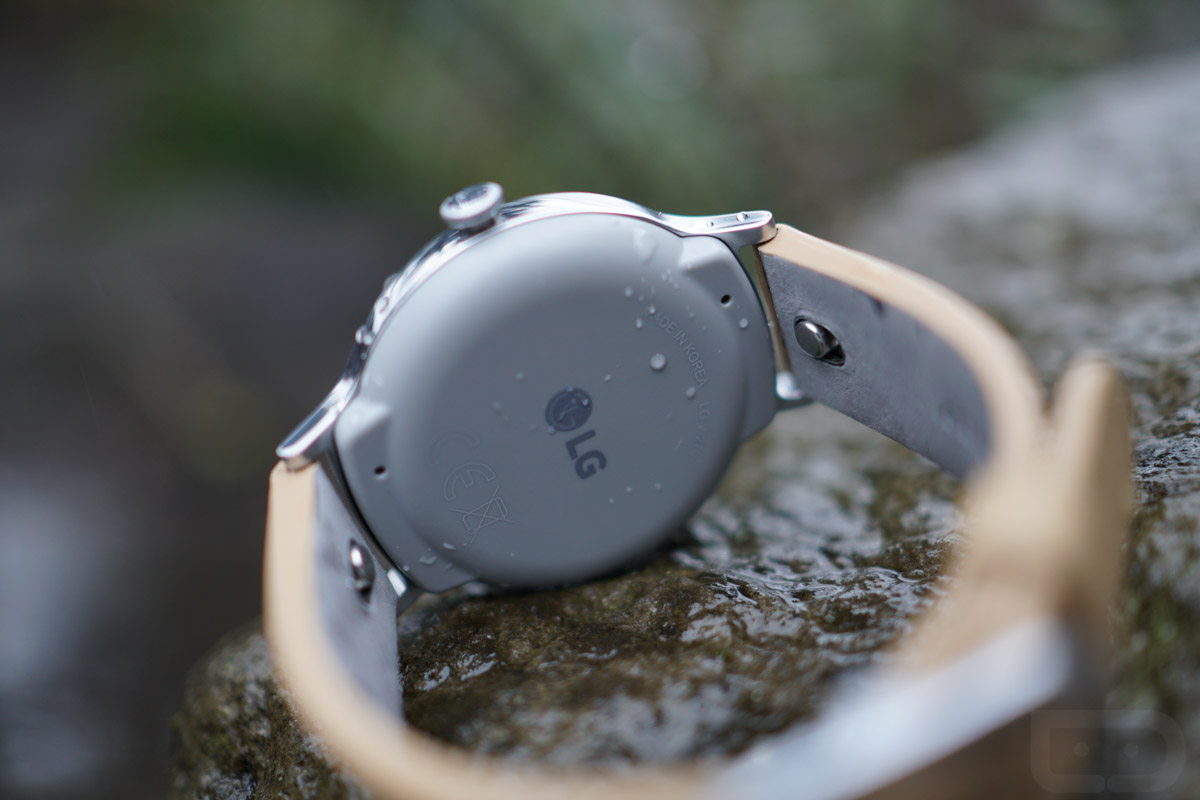 LG Watch Sport: This watch is absolutely packed full of every single specification one could ask for in a modern smartwatch. It has LTE, NFC for mobile payments, GPS, a big and beautiful OLED display, fun-to-use rotating crown, the newest Snapdragon Wear processor, lots of RAM, IP68 water and dust resistance, wireless charging, Android Wear 2.0, and a pretty damn sexy design. BUT, it's battery life is mostly atrocious, the overall size of the case is so ridiculously large I can't even begin to describe how silly it looks on everyone's wrist, and you can't even change the damn watch strap on it.
LG Watch Style: This watch sports a clean, minimal case design that isn't offensive, along with swappable 18mm bands, a good-looking OLED display, latest Snapdragon Wear processor, wireless charging, IP67 water and dust resistance, Android Wear 2.0, and a bunch of color choices at a decent price. BUT, it's battery is small, one could argue that it's not the most attractive watch ever made, and it doesn't have GPS or NFC, which means it'll always need to be tethered to your phone and won't ever be able to make mobile payments.
Huawei Watch 2 and Classic: These watches were arguably the most anticipated of the year when announced at MWC after the copious amounts of praise given to the original and they deliver for the most part. They feature decent-sized 45mm cases that aren't too thick, LTE, NFC, GPS, the latest Snapdragon Wear processor, 768MB of RAM, heart rate sensor, Android Wear 2.0, and solid 420mAh batteries. BUT, they certainly feature questionable design choices that have strayed way too far from the original Huawei Watch, along with materials that won't be classified as premium any time soon, according to some early reviews. At $300+, neither watch is cheap either.
TAG Heuer Connected Modular 45: This watch might be the best Android Wear watch on the market, which doesn't surprise me since I dubbed the first one the best. It features an Intel chipset, big 1.39-inch AMOLED display, GPS and NFC, 5ATM water resistance, Android Wear 2.0, and is modular, so you can fully customize it depending on your budget. Sure, it has a striking design that won't be for everyone, though I'd argue that's part of its draw. BUT, it's completely out of reach for most people because it starts at $1,650 and goes up from there. While I'm sure that most would love a Connected Modular 45 on wrist, it's not a watch built for most on purpose and that's really too bad.
Verizon Wear24: When this watch launches, it might be the best value and best option for most of us. it features a 1.39-inch AMOLED display, NFC, 42mm case, classic design, LTE, IP67 dust and water resistance, Android Wear 2.0, and a sizable 450mAh battery. BUT, we don't know when it's coming, how much it costs off-contract (it's $299 on a 2-year deal), or if Verizon will offer much support to it. After all, they hired an ODM to make it, so it's not exactly a name brand here that gives us much history.
New Balance RunIQ: The watch "made for runners by runners," has been on my wrist during runs for the past few weeks and it's OK. It features a 1.39-inch AMOLED display, nice-sized 45mm case, 22mm swappable bands, GPS, heart rate sensor, 410mAh battery, 5ATM water resistance, and a minimal sporty design that won't offend anyone. BUT, it doesn't have NFC for mobile payments even as a watch that is barely a month old in 2017, it's not yet running Android Wear 2.0, plus the software and performance have been pretty bad in my testing (more on that in soon-to-be-posted review), leaving me wondering if this watch has much of a chance as a product from a company not known for making electronics.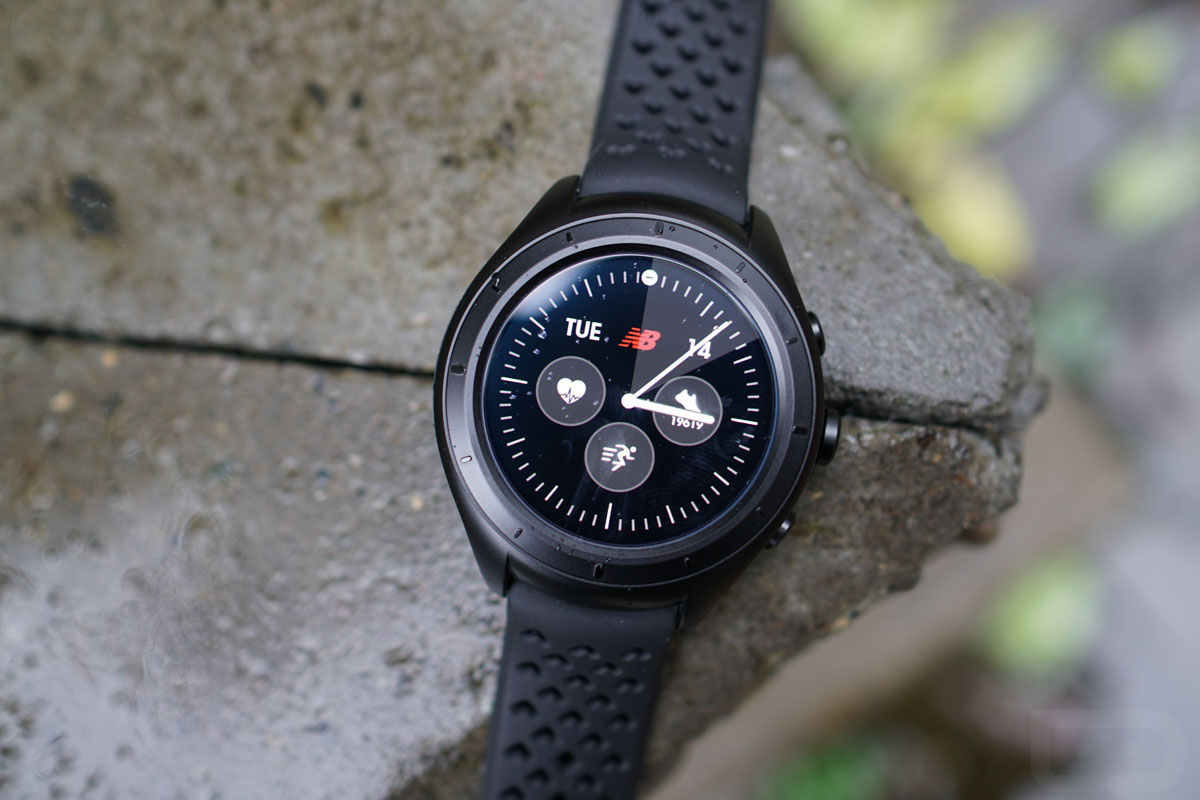 I think it's safe to say that almost all of these watches have plenty of good features and highlights. But again, none are the complete smartwatch. We might make fun of the Apple Watch for its boring square case and terrible software experience, but it's got the features you want in a smartwatch (powerful processor, GPS, heart rate sensor, mobile payments, swappable bands, 5ATM water resistance, proper case sizes, etc.). And Apple was able to get the watch to that standard by gen 2, which Android Wear manufacturers are showing they are incapable of.
I wanted to get excited about this new wave of Android Wear watches, I really did. Yet here I am once again making a real life shrug emoji (¯\_(ツ)_/¯) and hoping gen 3 will get it right.