Somewhat hidden inside version 10.7.0, which is trickling out to users on Android, Instagram appears to be testing the ability to showcase multiple photos in a single post. You have probably seen this feature enabled for advertisers on your timeline, but if testing goes well, it seems that normal folk will be able to use it, too. 
To give you the basic rundown, once this feature works properly, users can select up to 10 photos from their galley, slap on filters to each photo they choose, then upload the photos as an album to your timeline. From your followers' perspective, they will see the album and can then slide through the various shots, liking photos as they go.
Currently, while we can select photos to place into an album, the photos will not post to the timeline. The feature is simply not working in its current state, but that's probably why it's being sent out as a test and not being advertised by the good folks at Instagram.
Once the feature is announced and made totes official, we will update you. In the meantime, check to see if your IG app needs an update and give it a whirl. Maybe you will have more luck then us.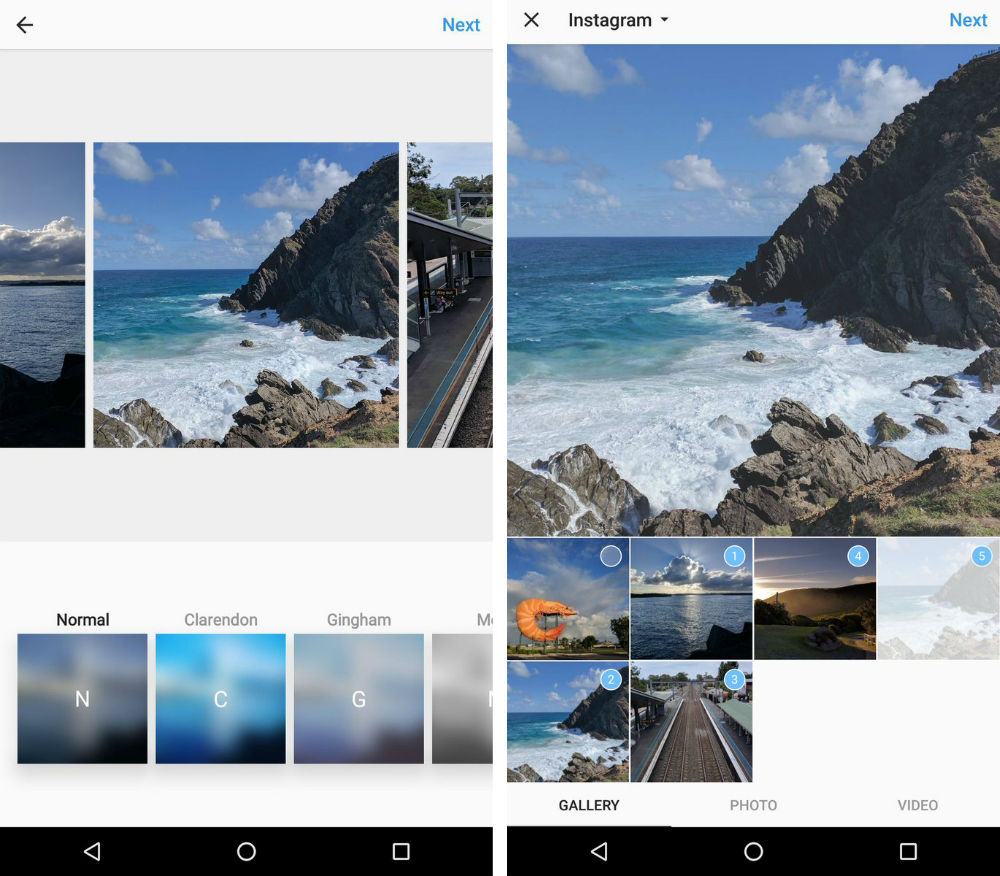 Cheers @m4au312!