Of course you do, it was the DROID Bionic, aka the original hypebeast phone. OK, maybe not the original, but it was certainly one of those phones that had so much coverage after delays and design changes, that by the time it landed, it was doomed. And that's why we're #TBT-ing it today.
The DROID Bionic was originally introduced at a splashy press event during CES 2011. This was back when CES actually mattered to those of us in the mobile industry. The phone shown at the time, was going to be the first dual-core powered device with 4G LTE, but you have to remember that it was a part of Motorola's Lapdock push as well. You see, Motorola wanted to create the ultimate power device that allowed users to have both connectivity in a phone and on a laptop like experience. Parts of the idea were brilliant, but as we now know, the implementation was probably ahead of its time and never fully materialized as we had hoped. 
What I find so fascinating about the DROID Bionic is that I'm not sure I can recall a phone that was shown off, scrapped a few months later, and replaced by another phone under the same name. The original DROID Bionic looked like this (see below). As you can tell from the image at the top of this post, they are quite different.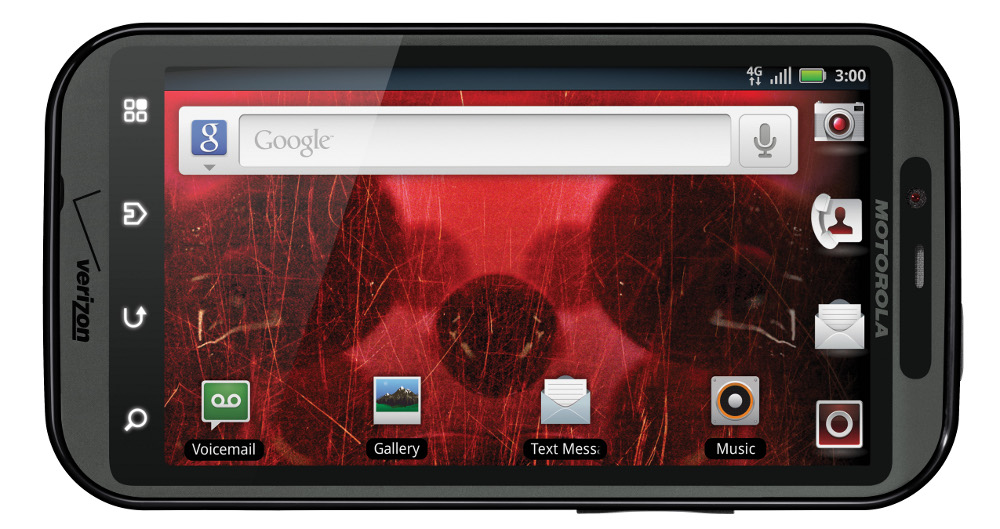 Why the change? During 2011, we saw the big push of 4G LTE. Unfortunately, because LTE was so new, it didn't exactly work with all of the different chipsets in phones at that time. The original Bionic sported a Tegra 2 processor, but Verizon, Motorola, and NVIDIA couldn't seem to get the T2 and an LTE radio to play nice enough together and had to make the switch over to an OMAP mid-year to get the phone out before the holidays. They eventually did and that may have also been the beginning of the end in mobile for NVIDIA. That's a tale for another day.
And then the Bionic dropped at a pretty steep price point, a massive marketing campaign came along with it, and few of you bought it. Well, that's probably not the fairest representation of its sales, but I don't think anyone considers the Bionic to be a smashing success. Those delays, the over-the-top and extra cheesy commercials, the design swap, the awful software (Blur!), and the poor experience through the Lapdock ultimately resulted in one of the bigger busts I can remember.
Whatever, though, let's look at this guy one more time. That's right, a special #TBT video just for the DROID Bionic.
[responsive_vid]