Since the day the Galaxy Note 7 was released, Tim and I have each had one in hand, in pocket, next to us on a desk, or traveling by our side across the country, accompanying us through every move because this is one of those phones that offers so much, you have to dedicate every ounce of your mobile life to it to get the most out of it. In fact, for the two weeks we have been on the Note 7 full time, you still get the feeling that there is more to learn here.
Note phones have always been thought of as power user phones, though they are also becoming quite good as every-person phones, thanks to Samsung's recent attempts at softening the software experience. Sure, Note devices still offer top tier specs and S Pens and multi-window fun and a big ass display, but they are also just really damn good phones, even if you don't want to mess with all of that extra fluff. And I think that's a lot of what Samsung is trying to do going forward, especially with the Note 7, is remind you that this isn't just for power users any longer and can really be a great phone for anyone. Let's talk more about that.
This is our Galaxy Note 7 review.
UPDATE: As you all now know, the Galaxy Note 7 has been officially killed off by Samsung because it kept exploding on customers in hand, on airplanes, and at night when they were sound asleep. That really sucks because this phone was awesome. Either way, we've leave this review up as a way to remember what was more than likely the best phone of 2016. RIP, little guy.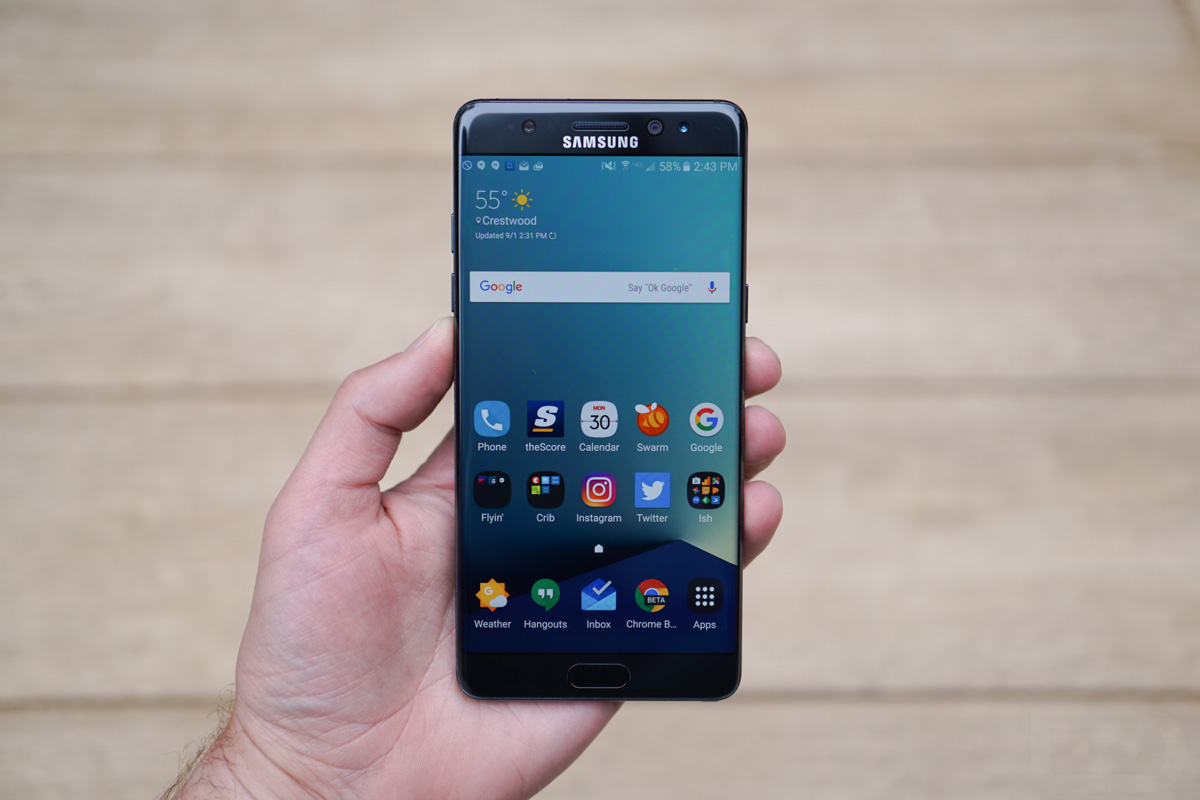 The Good
---
Design
Outside of the fact that the Note 7 is a large phone, with its 5.7-inch QHD display, there is absolutely no denying that it is one of, if not the, best designed phones of all time. I know, that's saying a lot! But when you look at the construction, with the curved glass flowing from front to metal sides to rear glass again, it's truly something to get excited about.
Just look at this thing. That glass. That metal. This black version in particular. Mmmm.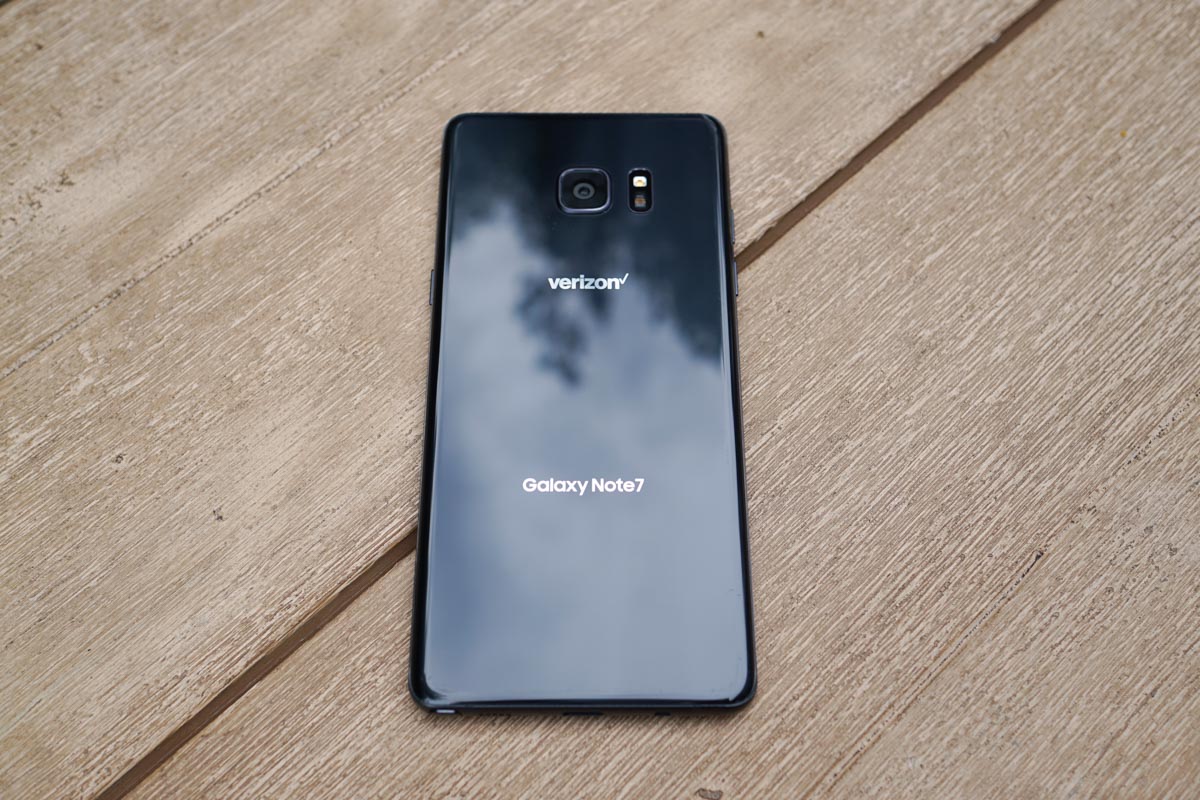 And then should you pick one up, you'll fall even more in love and wish your old crusty phone felt even an ounce as good as this. You see, that glass and metal blending leads to a phone that is round on the sides, providing a soft feel both in the palm of your hand and as your fingers run along its surface or sides. Soft is, obviously, a weird way to describe a phone made with all of these solid materials, but it really does feel that way. There are no sharp points or rough patches that will ever turn you off.
Even the fingerprint reader seems to be more flush to the lower chin of the phone than previous Samsung devices. Not that the button on the S7 or S6 was an area of concern, but Samsung was able to make a home button and fingerprint reader that is never in your way, but is there when you go looking for it.

Samsung is also delivering this phone in a stunning all-black version with matte black sides, a silver mirror machine, and an obnoxiously two-toned blue and rose gold thing that people seem excited about because it's different. Different isn't always classy, folks, so try and stay classy.
Overall, though, the Galaxy Note 7 design has taken phone design to an all new level, something I didn't expect to see so soon after the incredible design that came with the S7 and S7 Edge. Should Samsung continue on this kind of streak, everyone else might as well just quit. I'm kidding, of course.
Display
In recent years, as Samsung introduces a new phone, the new best mobile display on the planet comes with it. This whole battle to replace itself as number 1 started some years ago and hasn't stopped here with the Galaxy Note 7.
The 5.7-inch QHD Super AMOLED display, with its dual edge accents, is once again a stunner. Colors are rich yet accurate, whites are white, and the blacks are deep black. Color reproduction is as clean as it gets, brightness levels are top notch, and the viewing angles are the best in the business, something you'll see in the images below.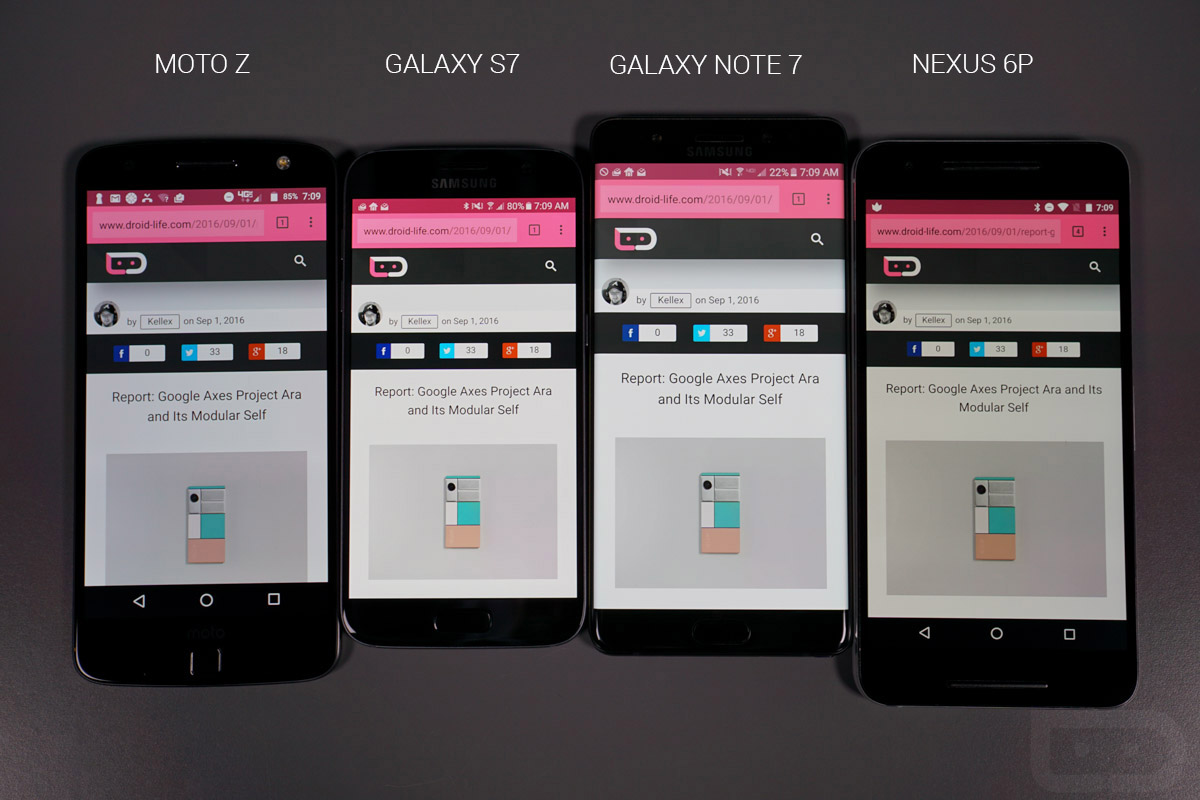 Like in the camera department we are about to talk about, Samsung is only expanding its lead in the display department. With the Note 7, thanks to the dual edge setup, you get a phone that not only appears to be as edge-to-edge as you can get, it also feels incredibly smooth and fluid to the touch as the glass cascades over each edge, plus everything looks as if it's floating. It's a wonderful effect and is easily the best implementation of an edge display to date.
Now, the edge setup can be a bit of a nuisance at times, with Android's slideout menus being finicky to grab on occasion. The closeness to the edge of the phone leads to plenty of accidental touches from the palm of your hand that you may not have wanted, as well. Honestly, I don't know that I'll ever love an edge display, but this is my favorite so far because it isn't as drastic as previous versions.
On a related note, Always-on Display is back and better than ever because of a single change that should have been there from day 1. I'm talking about the fact that Always-on Display, which constantly shows you the time, date, and battery status of your Note 7, now also shows you notification icons for each notification sitting just beyond your lock screen. On the S7 and Edge, it only showed you missed call and text notifications, but this change now lets you stay fully in-tune to the status of your phone.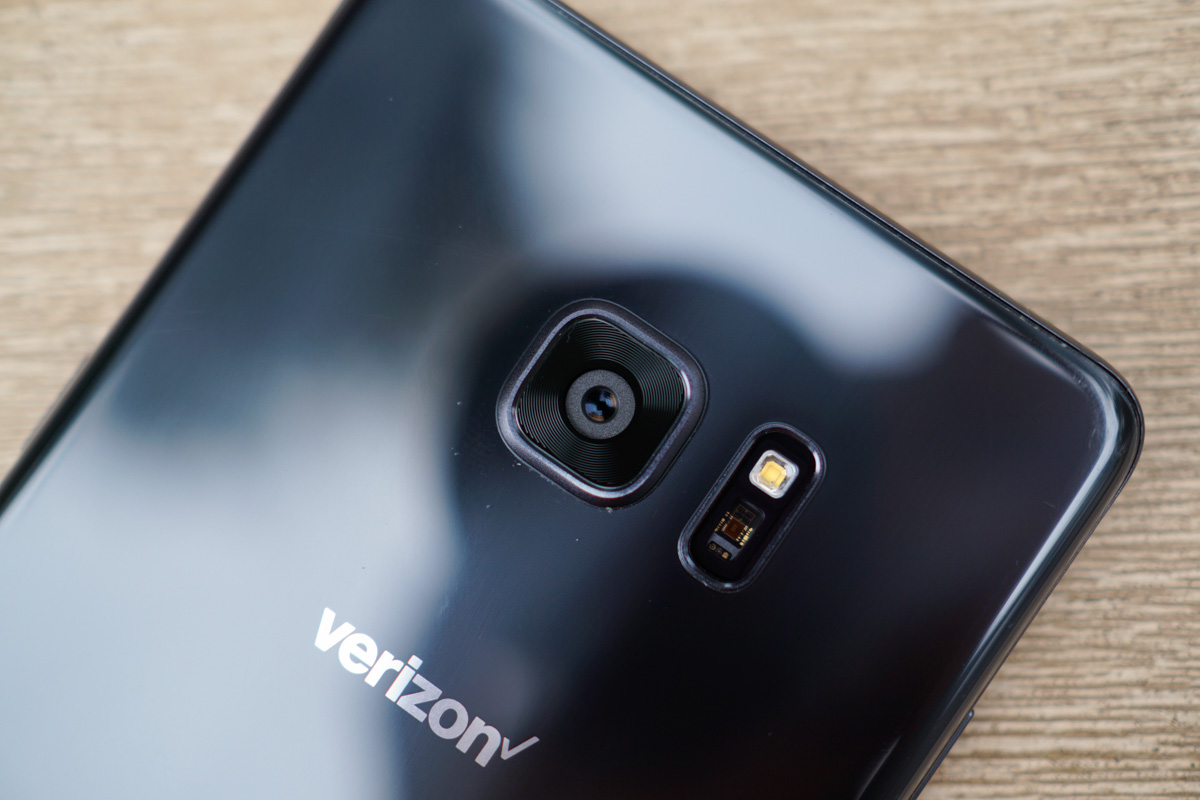 Camera
I think I'm at the point now where it would be really tough to live without a Samsung phone because I don't trust anyone else's cameras. Sure, other smartphone makers are putting decent shooters in their phones that stomp all over phones from years past, but Samsung is just on another planet here. I hate to sound so overly positive and fanboyish about the cameras in Galaxy phones, because you always try to find flaws and hope that one company isn't running away with the industry. Yet here is Samsung, doing just that in the smartphone camera department.
On the Note 7, Samsung is introducing a new camera UI that is still simple, but does now require swipe gestures to get to new areas. In the past, you always had buttons to press to get into effects or other camera modes. However, on the Note 7, you need to swipe in from the left (modes) or from the right (effects) to switch it up. That may take some getting used to for long-time Samsung fans.
Otherwise, the UI still includes all of the robust features you could ask for in a modern day smartphone camera. You can launch the camera quickly with a double tap on the home button, go into a full Pro mode, shoot panoramas, live broadcast your happenings, adjust resolution of your photos, shoot 4K video, record Motion Photos, and even voice control your selfies.
As for the results, you know what to expect. This is a Samsung camera of the 12MP Dual Pixel variety and it is still the best in the business. To take great pictures, you just point and tap, point and tap, point and tap, just like you did on the S7. The camera here is insanely quick to launch, focus, and snap, leaving you little room for error. This is one of those cameras that can make bad photographers good.
The camera is excellent in good light, the best in low light, awesome with macros or landscapes or portraits, and an absolute pleasure to use each and every day. With a smartphone camera, you want one that can be relied on time and time again and that's exactly what you get with the Note 7's camera.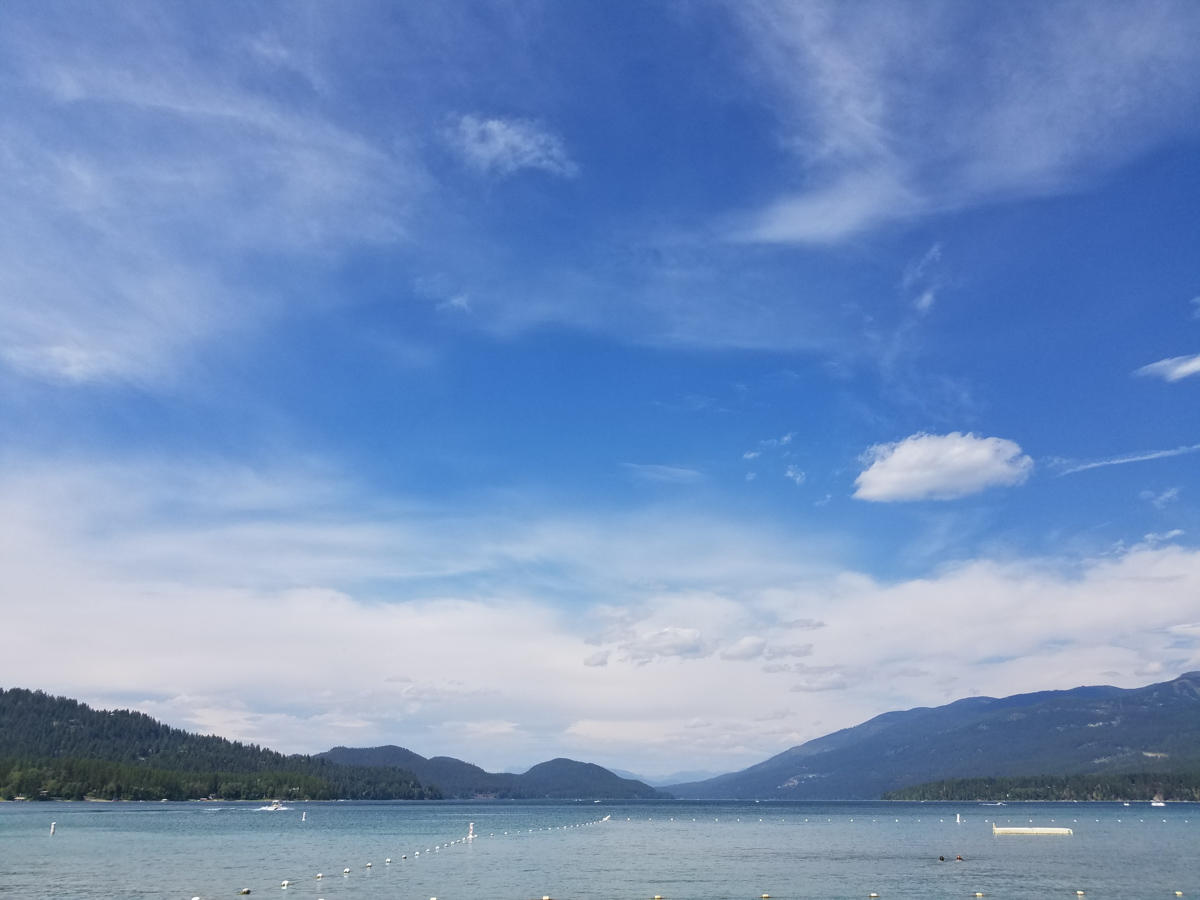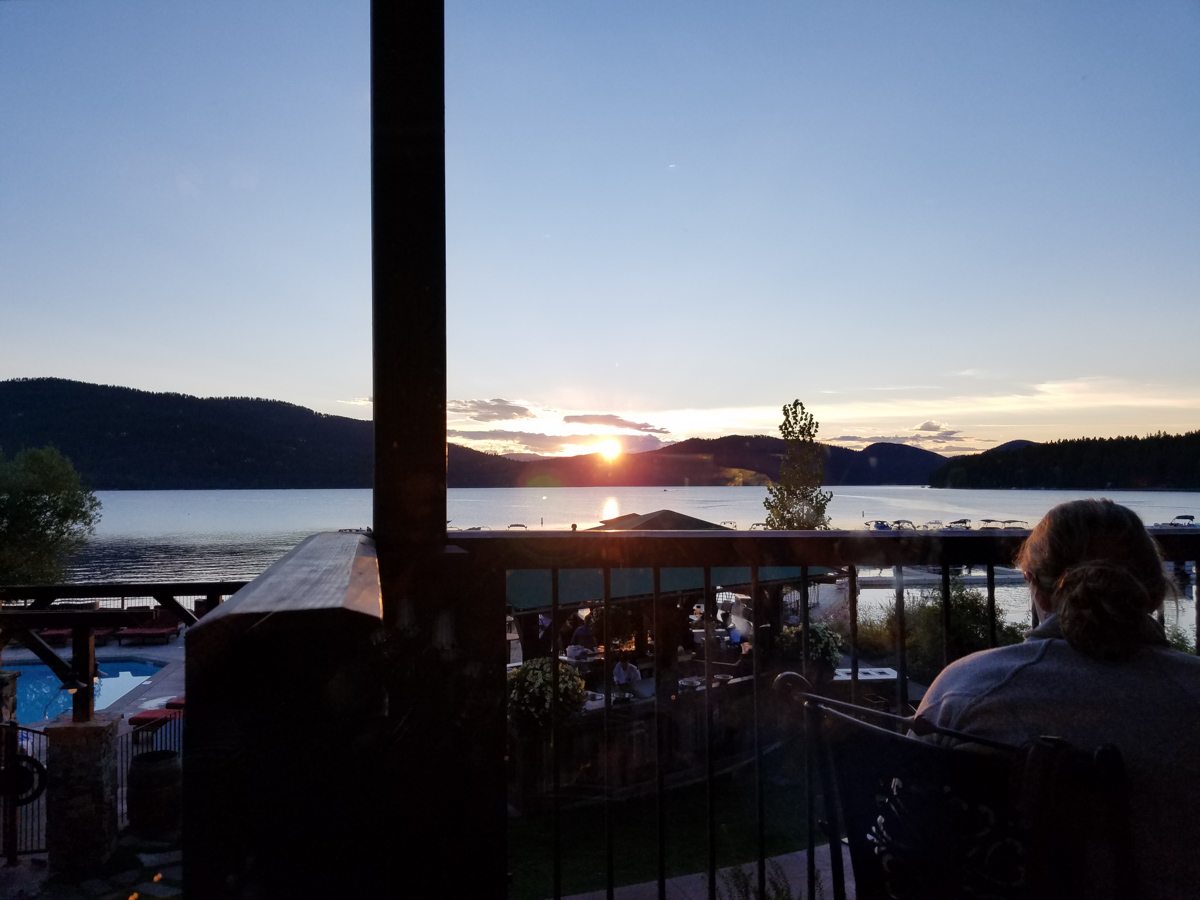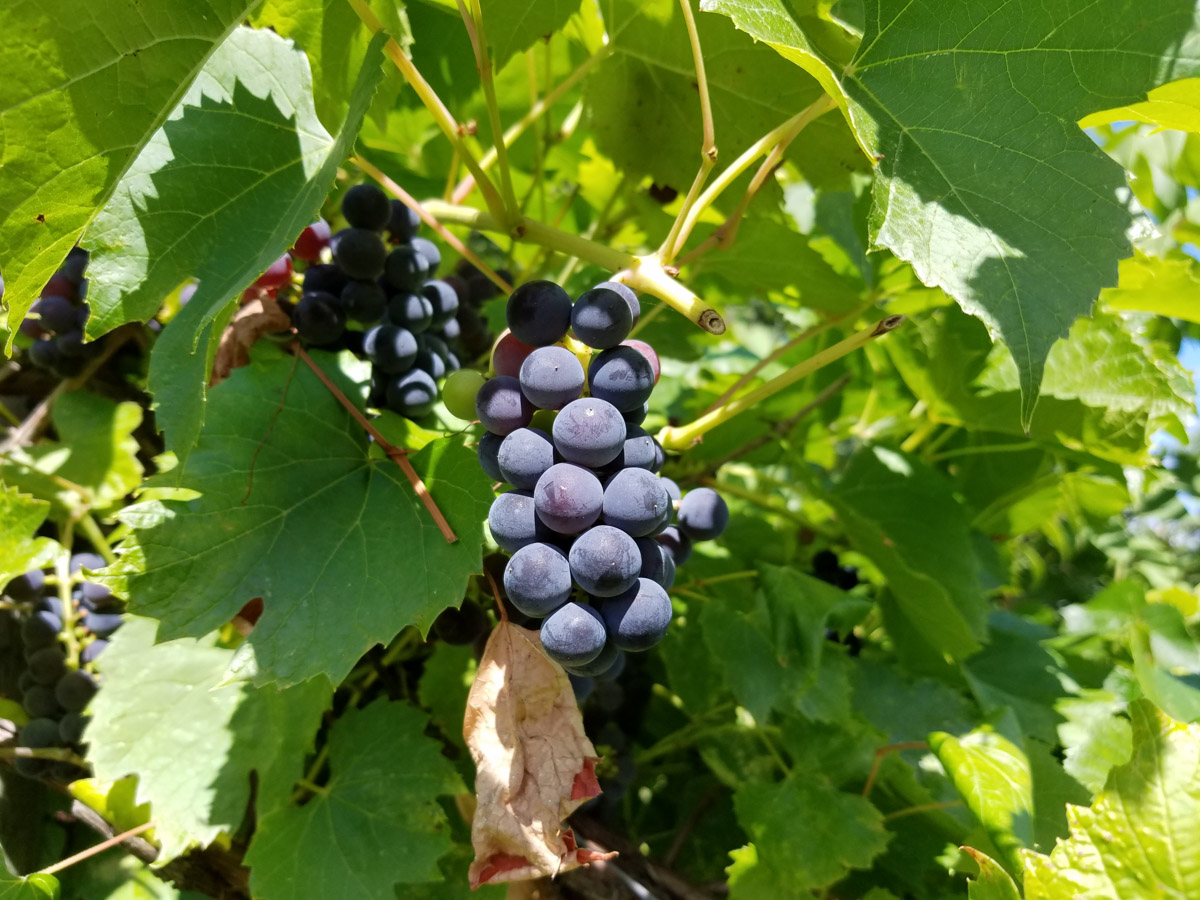 To download the full resolution files, grab this file.
Specs
The Galaxy Note 7 packs quite the list of specifications. Let's run down the list, shall we? The Note 7 features a 5.7″ Quad HD dual edge Super AMOLED display, Snapdragon 820 quad-core (2.15GHz Dual + 1.6GHz Dual) 64-bit processor, 64GB of internal storage, microSD support up to 256GB, 12MP Dual Pixel rear-facing camera (f/1.7), 5MP front-facing camera (f/1.7), 3,500mAh built-in battery, Fast Charging via wired or wireless, Bluetooth 4.2, 802.11/a/b/g/n/ac WiFi, USB Type-C, NFC, fingerprint sensor, S-Pen, heartrate monitor, MST (Samsung Pay), IP68 water and dust resistance, and Android 6.0.1 "Marshmallow." As for its eventual upgrade to Nougat, it will hopefully be here in just a few short months.
Considering these specifications, it's no wonder why Samsung launched the device with a price tag of roughly $850. I mean, you get Samsung Pay, IP68 protection, an S-Pen, wireless charging, one of the best cameras ever put into a smartphone, expandable storage, and probably the best mobile display created yet. It's a sick package, making the value very hard to argue against.
Water resistance
Like the Galaxy S7 and S7 Edge before it, the Galaxy Note 7 is IP68 dust and water resistant. That means it's sealed from dust, but then can also withstand a whole bunch of water (5 feet of water for up to 30 minutes). At an IP68 rating, you can shower with the Note 7, wash it off if it's dirty, drop it in a toilet "accidentally," spill beer over it at a bar, and even use it underwater to snap some pictures or jot down notes with the new S Pen. I'm not kidding, the S Pen is also water resistant and does indeed write when wet.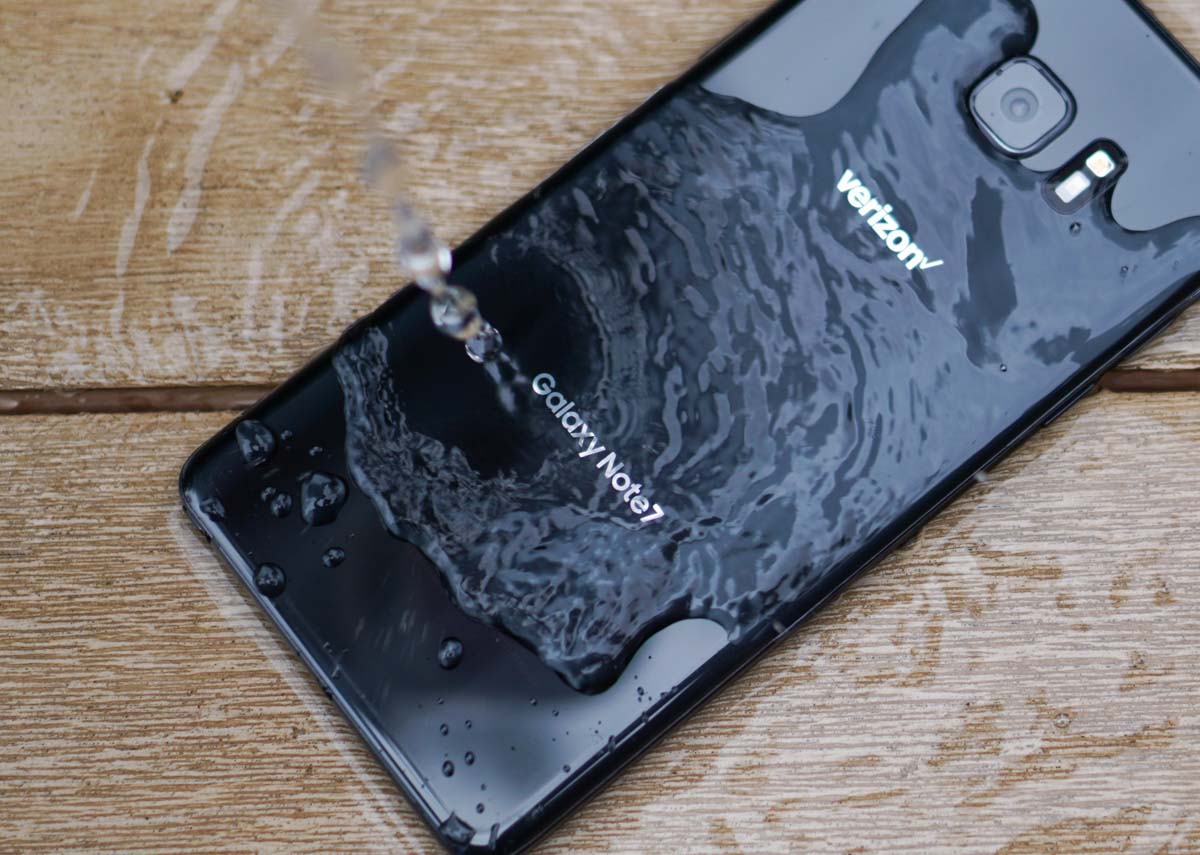 It's still somewhat shocking that Samsung is one of the few phone makers to take on this type of water resistance. Sure, they did it for a minute with the Galaxy S5, ditched the idea for the S6, and are now just coming back to it in 2016, but they are doing it well. The Note 7 also doesn't feature flaps or port covers and still manages to carry that high IP68 rating.
While the phone isn't shatterproof from drops like Motorola's new phones are, or the S7 Active, I think I'd rather take this water resistance, since I have yet to really drop a phone to death. I've certainly spilled plenty of liquids on phones over the years, though.
Software
The latest iteration of TouchWiz, with no doubt, is my favorite so far. In my eyes, Samsung has greatly reduced the feeling of being over encumbered by TouchWiz's extensive list of features. In the Settings menu, at least on the T-Mobile variant and not the Verizon, all of the device's different menus have been inputted into an easily navigable page. What used to be pages worth of settings options has been reduced to 13 different categories. And if finding what you need is still too difficult, the Search feature can find virtually any setting you might be looking for. Seriously, give the settings search button a try on the Galaxy Note 7 and tell me you are not impressed.
The overall software experience has been entirely enjoyable for me, not including the occasional performance hiccups I encounter. Should the device never lag or stutter, I'd be tempted to say this version of TouchWiz is nearly perfect. However, I have to hate on at least one aspect of it, right? If I was to speak ill of one thing, it's Samsung's placement of the Brightness shader in the notification pulldown. To access it, you must pull the notification shade completely down, then you will find it at the bottom of the tray. At least to me, this is the worst placement on any device ever. If Samsung reads this, then decides to change where the brightness is placed, I would be eternally grateful.
On top of the basic usage of TouchWiz, Samsung has continued its excellent job at allowing owners to customize the appearance of the skin. Instead of being stuck with TouchWiz's standard color, which is hardly ever attractive, owners can download different Themes. These themes range from free to a couple of dollars and let you customize everything from the stock icons to the settings menu. On the Galaxy Note 7, Samsung spiced it up a bit, now allowing owners to customize wallpapers, themes, and icons all from within the Samsung Themes menu. For me personally, I enjoy the look of "Material Dark," which helps bring a sense of vanilla Android to the Galaxy Note 7. As a fan of Nexus devices, but someone who craves more features, it's the perfect mix.
Something that is entirely different from past Galaxy Note devices, the Note 7 features an edged display, giving Samsung the opportunity to push its Edge Screen features. With this, users can enable the Edge Panels (quick access to contacts and apps), Edge Feeds (news, sports tickers, notifications), and Edge Lighting. Typically, these features were reserved for the Edge devices from Samsung, but now Galaxy Note owners can take advantage of them, too.
Speaking solely on the Note 7's stock Home launcher, it too has gotten much better. Be warned, though, Flipboard's Briefing is still baked into it. Feel free to disable that immediately. On the upside, users can change up the screen grid to fit more or fewer icons on your home, depending on what look you like. Additionally, users can also customize "content scaling" through the device. Under the Display settings, you can select either Small or Large. With Large, less content will be shown, but objects will be more clear. On Small, you will see more objects (icons, text, larger FOV), but things may seem cluttered.
Let's also not forget really useful features like the Blue Light Filter that can automatically ease strain on your eyes at night, one-handed operation modes, quick launching of the camera with a home button double tap, Settings suggestions should you get lost in menus, Always-on Display, Secure Folder for protecting specific items and requiring a password to view them, vibration intensity settings, Samsung Cloud (except on the Verizon version), and Samsung Pay.
Overall, I'd chalk TouchWiz up as a major win on this year's Galaxy Note device, not something I always say.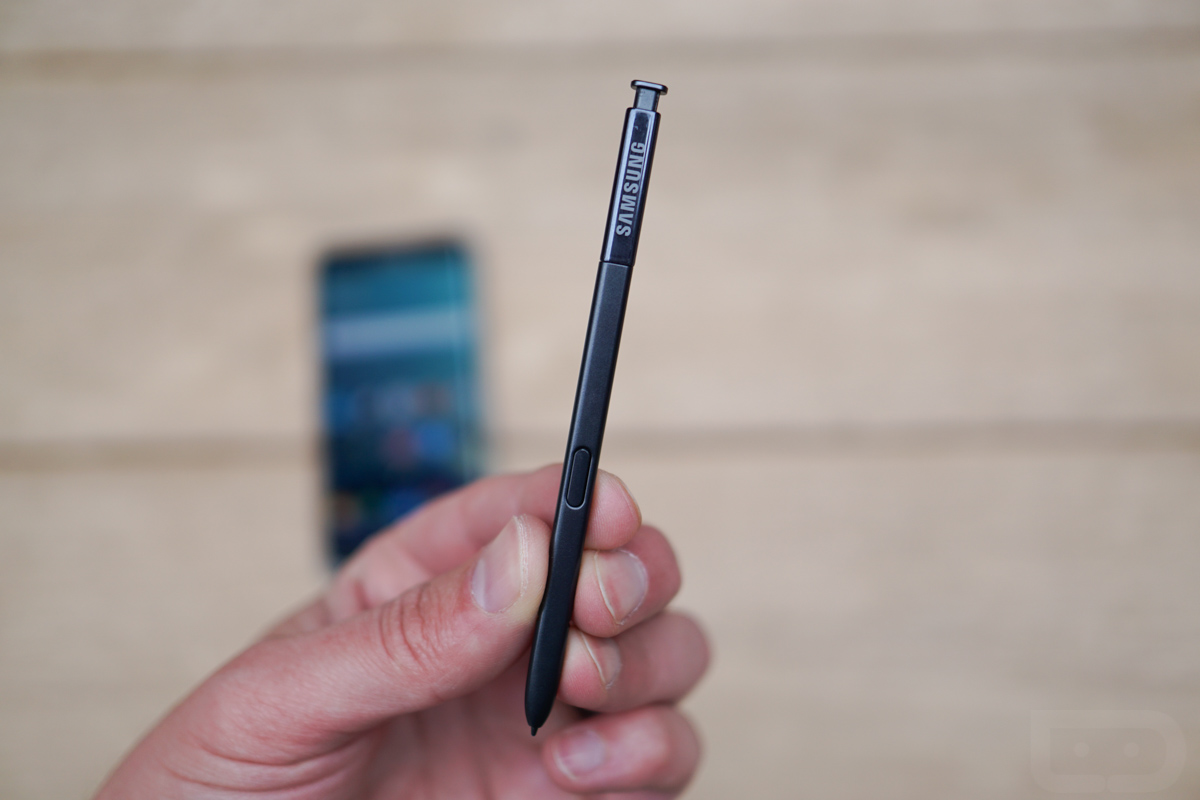 S Pen
I know that one of the major selling points for the Galaxy Note 7 is the S Pen, but it's hard to categorize this little accessory into our good/bad/middle setup. Since Samsung is really the only smartphone maker to include a pen like this, and they continue to improve it each year, I think it's safe to put it up here in the "good." What I can add to that thought is that this S Pen is water resistant, just as the phone is, features a button that finally sits high enough that it's easy to press, and can utilize all of the features you love about S Pens. You can still write on the lock screen in black and white, screenshot and then mark on anything, and take notes on the fly. But this year, you can also pin those lock screen notes to the Always-on Display, create animated GIFs from anything moving on the screen, and insert the accessory in backwards without it getting stuck.
Samsung really has something unique here with the S Pen and it does add to the overall unique, yet powerful experience of the Note series. Do I use the S Pen regularly? Not really, no. Do I fully appreciate the availability of it and the thoughtfulness that has gone into new features with each generation? Oh, for sure.
Availability
If one thing can be said about Samsung's flagship devices, it's that there is no shortage of where you can buy them. The Galaxy Note 7 is available across the globe, but more specifically, it's available for purchase on every major carrier in the US (Verizon, AT&T, T-Mobile, Sprint, etc.). You can also purchase the device through various online retailers. Available in Black, Silver, and Blue/Rose Gold, there certainly isn't a lack of choice here, though the device's price is going to be its own section later in this review, simply because there's quite a bit to say regarding the subject.
USB Type-C, fast wired and wireless charging
The Galaxy Note 7 is the first phone from Samsung to utilize a USB Type-C port. We would have loved for Samsung to go this route earlier in the year with the S7 and S7 Edge, but that's just not the card we were dealt. Either way, this phone does indeed have a Type-C port, includes a fast charger for it, Type-C adapter to be used on your old chargers, and is the port your life has always needed. For those not familiar, just know that a Type-C port is reversible and can accept a Type-C cable tip no matter which way you insert it, unlike your current microUSB port.
Along with the new Type-C port, Samsung made sure to once again include both fast wired and fast wireless charging for those who want no part of a cable. You might recall Google leaving out wireless charging in its Nexus phones last year because they had gone USB Type-C and thought that fast wired charging was all you needed. Well, Google, that's a sound argument unless you include fast charging in all ways, like Samsung continues to do.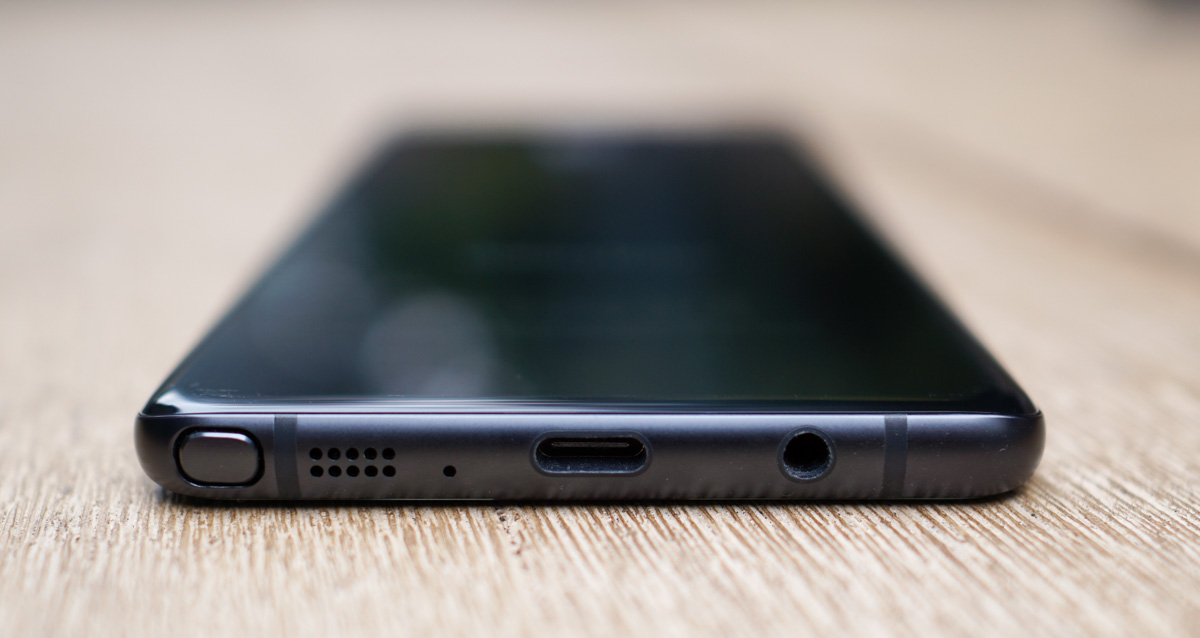 As for the fast wired charging, the Note 7 is using Qualcomm's Quick Charge 2.0 instead of the newer 3.0 standard. It'll still get you hours of use after minutes of charging, but it's not the latest and greatest spec. Why that is, we aren't 100% sure, though it probably has to do with Qualcomm vs. Exynos variants and keeping them at similar charging speeds.
Storage
I don't think anyone will have an issue with storage if they own a Galaxy Note 7. The base model includes 64GB internal storage, but Samsung is back again with another microSD card slot that hosts cards up to 256GB. Assuming you ordered one early enough, Samsung probably gave you one of those cards for free.
In China, Samsung is selling a 128GB model as well, just don't expect that stateside any time soon.
We'll talk more about pricing down below, but I do think Samsung should get knocked a little bit for not offering a 32GB version of the Note 7. We all know that these companies overcharge for storage, even as cheap as it is these days, and the choice to go 64GB and set the price at $850+ instead of at $750 or so for a 32GB version, probably made the phone out of reach for many. And remember, that 32GB internal is probably all the storage you need when you can slap in a big ol' microSD card for your photos, music, and videos.
Somewhere-in-the-Middle
---
Battery life
After posting most of my (Kellen's) reviews, a conversation in the comments almost always breaks out about the sh*tty battery life I'm getting. Because I don't have 6 hours in a day to stare at my phone and instead only get near 3 hours of screen on time, you all assume I'm doing something wrong or the phone I'm reviewing is trash. Since Tim and I are co-reviewing the Note 7, you finally get to see the crazy differences in his use versus mine.
The first two sets of screenshots below are Tim's and the final two are mine. As you can see, he was averaging around 15 hours of use and close to 5 hours of screen on time before he was in a critical battery state. For me, it was more like 3-4 hours of screen on time and anywhere from 10-15 hours of use.
Why the big difference? Well, I've mentioned this a number of times, but I do happen to live in a Black Hole of Signal Death, especially on Verizon, which is the variant I'm reviewing here. Then again, this is almost always what my battery life looks like no matter the carrier. What's the deal? I don't know! For me, 3 hours of screen on time and 15 hours of usage is pretty solid. For you, that seems to be terrible. I don't know how to explain why I get the results I get, but these are the results I get with almost every single phone.
As far as the Note 7 is concerned, I don't think either Tim or I are overly impressed by the battery life this 3500mAh battery provides. Not that we are getting bad battery life on most days, it's just that we are most certainly looking for a charger before we head off to bed. I can live with that on most days – the question is, can you?
Performance
Up in the software section, I mentioned that I run across the occasional hiccup in performance. I usually have this sort of experience on most Samsung phones, but for me, the Galaxy Note 7 has been more hiccupy than others. For example, the fingerprint reader is definitely not the fastest I have ever used (Nexus 6P and Galaxy S7 seem quicker to react), waking from sleep is sometimes slow, switching between apps or even launching an app can hang the device on a stall, and there's a slight hesitation whenever I press on the home button from within an application.
All these little occurrences tend to build up until I need a complete reboot, which is about every three to four days for me. Now, rebooting my device to make it snappy again is not the worst thing in the world, but it leads me to believe that regardless of how insane our mobile CPUs become or how much RAM we use, TouchWiz will lag. This isn't a huge dig at Samsung or TouchWiz, because I've made my thoughts on the skin rather clear (it's very good this year), but overall performance can still improve. My hope is that the upcoming update to Android 7.0 will relieve a few of these stuttering issues.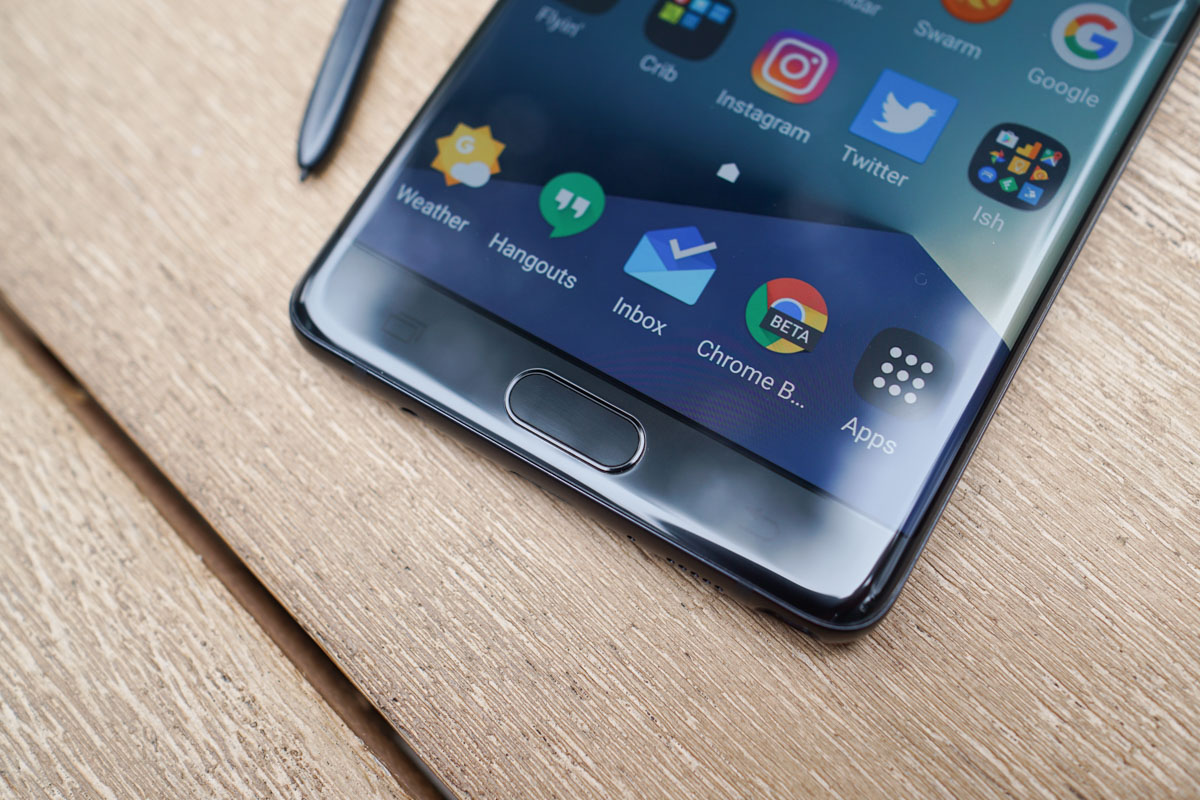 Price
When pricing was revealed for the Galaxy Note 7, I felt compelled to write an opinion piece on why people shouldn't go running for pitchforks and torches. Seriously, the $850 price was upsetting to people. We had readers write, "This is iPhone pricing!" and "$880+tax for a bigger S7 with a pen?!"
I continue to argue that the Galaxy Note 7 blows any iPhone away in terms of specs and features (which it does), and believe it or not, Samsung has earned the right to price its fanciest phone with a premium tag. I'm not here to argue that $850 is not expensive, but you certainly are getting quite the bang for your buck. If you still have yet to get one, you could even hold off a little longer and probably pick one up once they hit the mid-$700 price range. Like all technology, the price will eventually drop.
Here's how the full retail and monthly pricing for each major US  carrier is currently stacking up. T-Mobile is selling the device for full retail at $849.99 ($69.99 down and $32.50 for 24 months), while AT&T has it at $880 ($29.34 per month for 30 months or $36.67 for 24 months). For Verizon, the full retail is $864 ($36 per month for 24 months), and Sprint is only offering a payment plan of $35.42 per month for 24 months. The cheapest for full retail is US Cellular at $786. You can also choose between 20, 24 or 30 monthly payments and pay as little as $27.80 per month.
The Not-so-Good
---
No Unicorn beer
I know, right? It doesn't even brew Unicorn rainbow tear beer. Shame on you, Samsung.
Other Notes
---
Fingerprint reader: The fingerprint reader on the Note 7 works well, it's just not the fastest. I haven't had any problems with it reading my finger, but I also can't help but notice the slowness from when I put my finger on it to when the phone is fully unlocked and ready for use. You may not see that slowness, since you don't review phones for a living. I do, however, and would probably rank the speed of this reader below the OnePlus 3, HTC 10, and Galaxy S7.
Iris scanner: So yeah, we haven't talked about this at all yet, but this phone has an iris scanner. Do we care? Not at all. The iris scanner on the Note 7 is a bit like the useless face unlock that Google tried to push years ago. I say that because it's a pain to use, is slower to use than the fingerprint reader, and is filled with warnings during setup about it burning your eyeballs out. Why use this unless your ultra-secure job is requiring it? And even if your ultra-secure job is requiring it, you should probably steer clear if you want to not burn your eyeballs out.
Phone call quality: The Note 7 makes phone calls!  They sound good! Cool.
Video
---
Unboxing
First 10 things to do
Gallery
---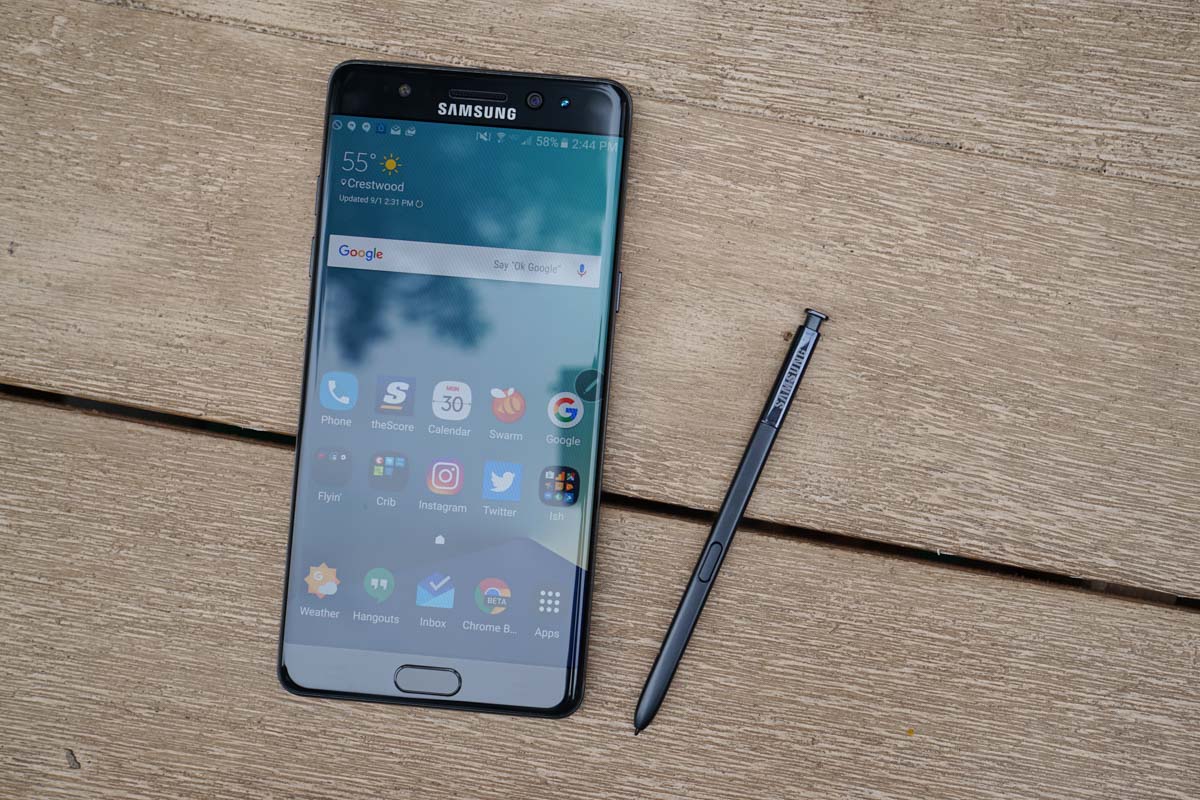 The Verdict
---
You may have noticed that outside of a lack of Unicorn rainbow tear beer production, we couldn't find anything wrong with the Galaxy Note 7. Is it the perfect phone? Not necessarily (Hello, recall!). It's performance throughout a day isn't the best, nor is the battery life. It's also too expensive for many and may be too big as well.
With that said, there is so damn much to like here. Best camera in a phone? Check. Best design in a phone? Check. Best display in a phone? Check. Water resistance? Check. Fun little pen thingy to play with? Check. A greatly improved software experience? Check. Quick security updates? Check. Promise of a quick update to Nougat? Check. I could go on.
The bottom line is that the Galaxy Note 7 is the best phone you can buy right now, assuming you have the cash to buy one.