Rumors of the next Galaxy Note (6 or 7?) have long-mentioned the possibility of Samsung upping the resolution of the display featured inside. We have heard talk of 4K, which makes a lot of sense because it seems to be the next step up from QHD, but also because the company is heavily invested in VR, where higher resolution displays are needed to improve the experience.
This week, at Display Week, Samsung showed off a "high resolution for VR" display that weighs in a 5.5-inches and with a resolution of 3840×216 (4K or UHD). It's currently only a prototype, but one has to consider the idea of it being featured in the next Galaxy Note. Then again, that would mean a shrinkage in screen real estate from recent Note offerings. 
According to UploadVR, the UHD display "for VR" had a density of 806ppi, a 44.7% increase from 2k displays, and was "pretty gorgeous, bright with excellent contrast and color."
Here is a look at it.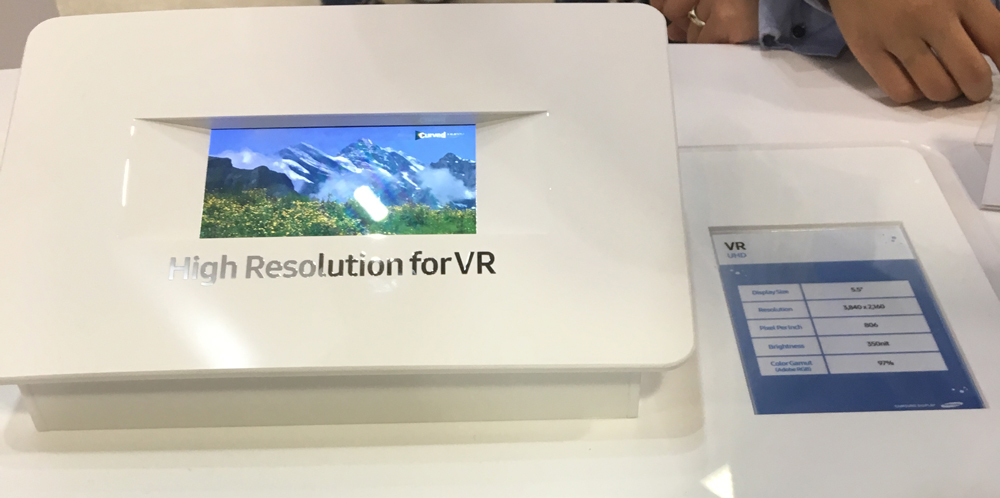 VR aficionados, re you ready for a 4K Samsung phone?