Back in January, an "often-reliable leakster" over at Weibo suggested that HTC has been given the green light by Google to make not only one of the next Nexus phones, but two. Fast forward to today, through months of weak speculation on that idea coming true, and we get a tweet from @evleaks along with a post by Android Police that may add some validity to HTC becoming King of Nexus for the next year.
Here is what we know. according to these two. 
There are currently two Android N devices being built by HTC for Google under internal codenames or model numbers of M1 and S1. That bit comes from @evleaks, who doesn't specifically say that these are Nexus devices, but we will go ahead and assume that they are. After all, if Google is asking someone to build it a device, it tends to be for the Nexus program.
With that bit of information in the wild, Android Police then chimed in with word from sources indicating that M1 and S1 might actually stand for the official codenames of each, Marlin and Sailfish. Call it a coincidence if you want, but the fact that they had names of "Marlin" and "Sailfish" in their pocket and @evleaks tossed out "M1" and "S1" seems like more to me.
As a reminder, Google almost always refers to its Nexus products by aquatic names. The Nexus 4 was Mako, Nexus 5 was Hammerhead, Galaxy Nexus was Maguro, Nexus 10 was Mantaray, Nexus 6 was Shamu, Nexus 6P was Angler, and the Nexus 5X was Bullhead. There are others, but you get the point. Marlin and Sailfish would fit in that naming scheme quite well.
A reference to "Marlin" in an AOSP Gerrit was found back in March and this benchmark surfaced a few weeks ago. The benchmark, which refers to the phone's motherboard as "marlin," indicates that the phone will run a quad-core Qualcomm product (likely the Snapdragon 820) and have 4GB RAM. Yes, the page lists the phone as a "Nexus 6P," but you and I both know that the 6P has 3GB RAM and an octa-core Snapdragon 810 on board.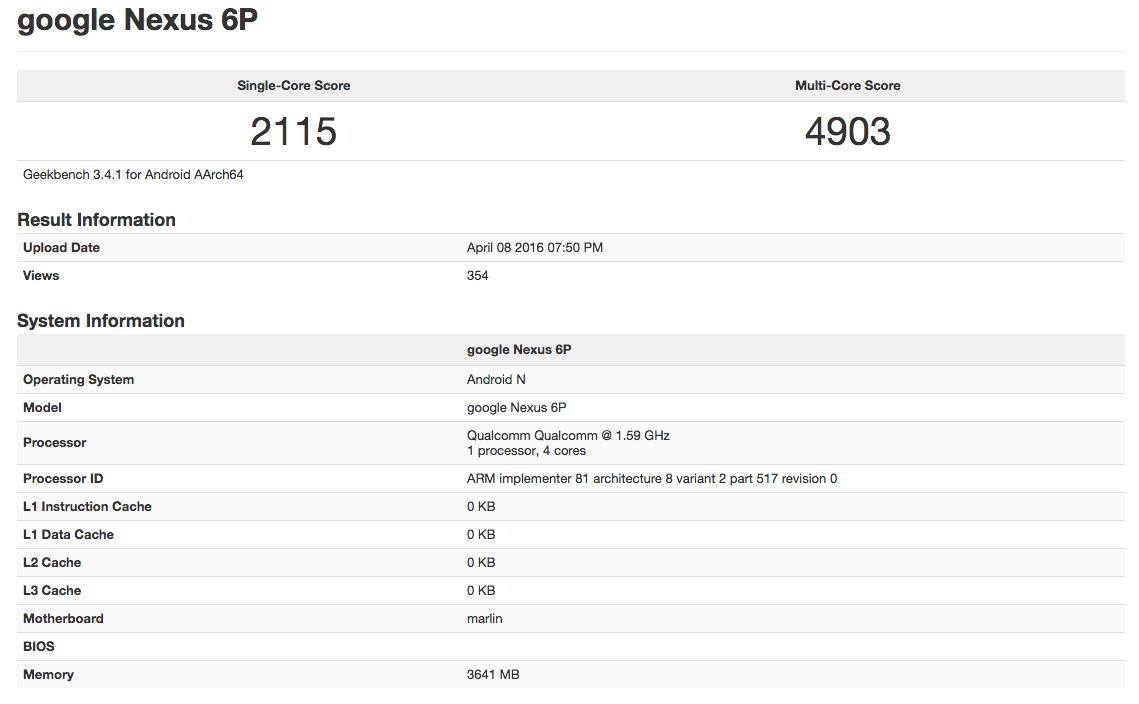 As for Sailfish, well, we don't have any public mentions of it at this time, so there is always a chance Google goes with another aquatic animal under an S name. For now, we'll stick with the latest report, which pegs it as Sailfish.
We already know how Tim feels about HTC making the next Nexus (or two). I think I tend to agree that HTC, as long as it builds at least one of the phones as well as it did the HTC 10, would be a fine partner for this year's program.
Know anything about this year's Nexus phones? Hit us up.