This week, Snapchat will roll out a dynamic emoji feature that will allow users to place a live emoji on top of objects, people, or animals, giving a cartoonish vibe to your videos. For example, you could place a crying emoji on top of your own face, and the emoji will reshape and move right alongside your own face, as if it were a mask. 
Users will be able to place multiple emoji on different objects, and can also use the standard static emoji for entertainment purposes. Additionally, it is reported that the emoji stickers can even interact with static emoji, providing your creative imagination endless possibilities.
Here's one example of this flippin' adorable feature.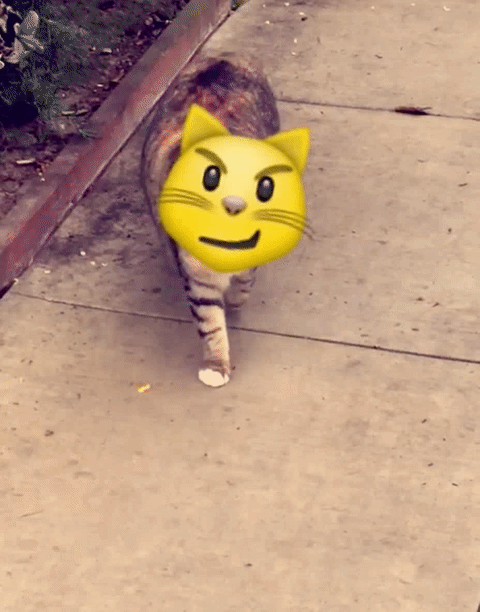 The update is rolling out this week to Android users via Google Play, while those on iOS will get it "shortly."