Reports of G Pay, LG's mobile payments solution, surfaced in October of last year, but according to the latest intel, we could see the launch take place at MWC next month. G Pay will materialize into what LG is calling the White Card, a mobile credit card-sized payment tool. If you have ever heard of Coin, this is essentially what White Card will be. With it, users will securely load up all of their banking payment info, and then use White Card to pay at any merchant via a swipe, or even withdrawal money from ATMs. 
Using a liquid crystal display, users will scroll through which payment form they would like to use at any given retailer. If you have a rewards card at a certain store, you can upload it and use that form of payment. White Card is reported to launch with support for credit card, debit cards, loyalty cards, and more.
When not in use, users can simply lock White Card, and given its size matching that of a regular credit card, the device can be stored inside of a wallet or purse.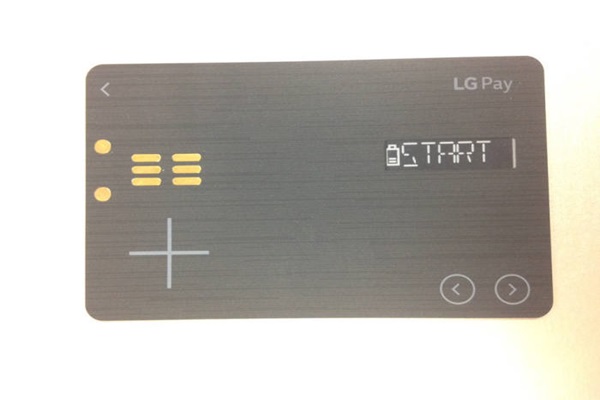 As for US availability, not much is known. At this time, LG appears to be targeting consumers in South Korea, gaining card partners in that specific region. With announcement and launch reported to take place at MWC, we should know all of the details relatively soon.
If LG's White Card makes it to the US, is this something you could see yourself using? Having personally attempted to use Coin, I can tell you that these platforms are often a complete pain in the rear, rather than a convenience. My fingers are crossed that LG has been able to solve many of the bugs associated with this type of payment solution.