As we continue giving you 5 easy-to-digest reasons to buy this year's top phones, we set our sights next on Google's littler Nexus, the Nexus 5X. After reading my review, you may be a bit surprised to see this phone featured, but I have high hopes for the other Nexus because after all, it is a Nexus. All of my gripes tended to stem from software frustrations, almost all of which should be fixable. And yep, with a Nexus, you get timely updates that may have already addressed our issues.
With that in mind, here are 5 reasons the Nexus 5X is worth buying. 
1. It's a Nexus.
Funny how after all these years, being a "Nexus" is still so important. Because most of the Android manufacturers, many of which who have been making Android phones for 6+ years, still can't get software updates right or mess up the whole experience with garbage skins on top of Android, the Nexus line remains our favorite.
With the Nexus 5X, just like with the Nexus 6P, you get Google's vision for a mobile operating system. You also get updates to Android faster than anyone. Those two things are incredibly important for a number of reasons. On one hand, Google's vision for Android has matured nicely over the past few years. Not only does it look incredible and adhere to the latest Material Design standards, but it's also evolving into a powerhouse, with speed and features baked in that were once only in certain skins or 3rd party apps. Second, those timely updates mean you have the latest security patches and the latest features before anyone else.
Again, we're well over six years into this Android world and only Google has been able to continue to get this all right. They are doing that with Nexus.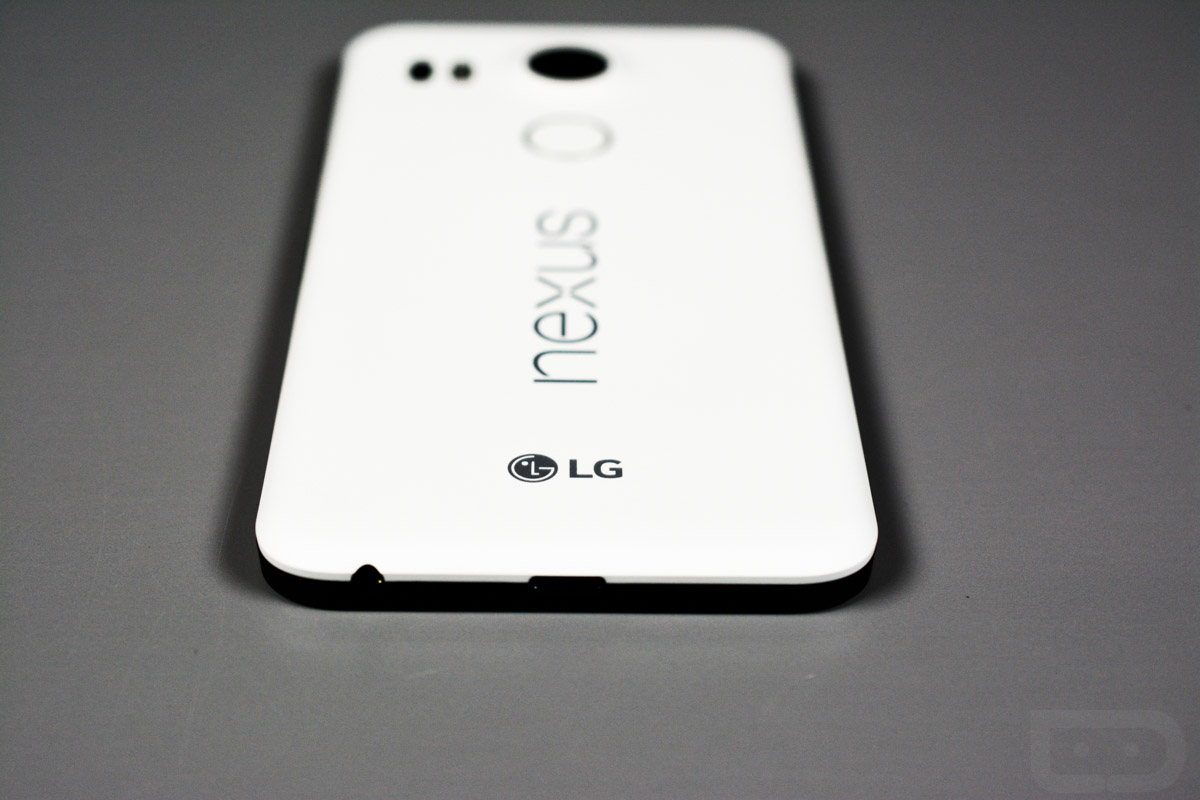 2. That camera is solid.
For the first time in Nexus history, Google has introduced pretty incredible cameras. With the Nexus 5X, you get the exact same high-end camera that is in the 6P, only without the higher price tag. Well, it is missing a higher framerate in slow-mo videos and burst shooting, but the sensor is identical, as are the results.
You can see a full camera write-up in our Nexus 5X review, but the basics are this. The quality of the imagery, especially when the camera decides to go into HDR mode, are quite impressive. It's solid in low light, but certainly excels in macro and well-lit situations. If you needed a gripe, I'd say it's in the speed of the camera app loading, though once it loads, that slowness doesn't seem to be as much of an issue.
3. Small phones live!
As a member of Team Non-Whale Phone, I can't help but love the size of the Nexus 5X. It's similar in size to the Galaxy S6 and S6 Edge, which to me, are perfectly sized. This phone can be handled with a single hand without an issue, but it's also big enough should you decide to get into a video or media moment. Google also used lighter materials (Read: plastics) throughout and covered the back in a soft matte finish to make it less slippery.
This phone is a joy to hold and navigate.
4. Talk about affordable punch.
The Nexus 5X debuted at $379 (16GB) and $429 (32GB), putting it comfortably in the "affordable" phone category. It's not the cheapest dude on the block, but it's guaranteed to be on a shortlist of phones if you only have upwards of $400 to spend. At that price, you get a 5.2-inch 1080p display, Snapdragon 808 processor, 2GB RAM, 16/32GB storage, 12.3MP camera, 2700mAh battery, and an awesome fingerprint reader. There are some other options (like the Moto X Pure Edition) that have slightly better specs and a similar price, but they aren't Nexus phones.
Also, Google has already run a couple of holiday-related deals where you could get the 16GB model for as low as $299. Don't be surprised if you see those regularly over the next year. Paying full price for a Nexus 5X may be a rarity.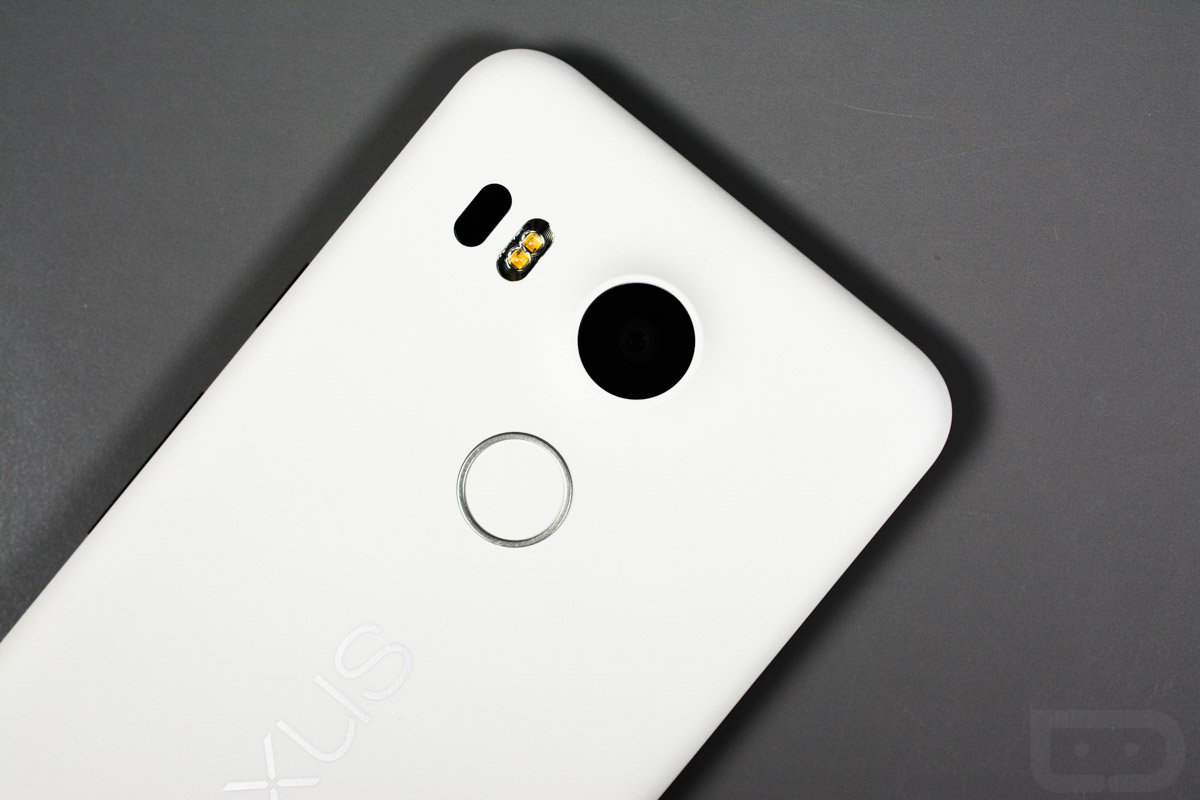 5. Fingerprint reader game is tight.
The fingerprint readers in the Nexus 5X and 6P are the best in the business, if you ask me. Not only are they insanely fast, but they have some other tricks up their sleeves as well. For one, you can train them in 6 touches. Six! Samsung, Apple, LG, Sony, and OnePlus all ask for at least double that, if not triple, in order to learn your fingerprint. Outside of training, they allow you to unlock your phone without ever pressing a button, since the readers are touch sensitive, sort of in a capacitive way. Oh, and I haven't even mentioned their location, which is the best implementation of any. Google placed these on the back, right where your index fingers sits each time you pick up your phone. It's the natural spot that requires no extra movement or work, something that can't be said for home button placements. But maybe more importantly than all of that, they are also extremely accurate and rarely mis-read your finger.
There you have it, the 5 reasons you should consider buying the Nexus 5X.
---
You can buy the Nexus 5X at places like Amazon, Best Buy, and the Google Store.