Without much noise, Fossil unveiled its Android Wear watch this morning. The watch is officially called the Q Founder and is a part of the Fossil Q line of wearable accessories, but we'll just refer to it as the Founder from here on out, to save everyone from another disastrous naming headache in the making. 
Fossil hasn't provided many details about the Founder, only that it runs an Intel chip and Android Wear. It has a round display, of course, and will be available "just in time for the holiday shopping season" at a starting price of $275. Seriously, that's all we know.
They did some sort of "sneak" preview of the Q line for press that clearly didn't involve the tech press, but Mashable was on hand to snap a few photos. Here are two, although, they appear to be showing two different watches (either that or the angle is throwing me off). One (the top image) resembles a chronograph styled watch, with pushers surrounding a crown, while the other looks to just have a crown.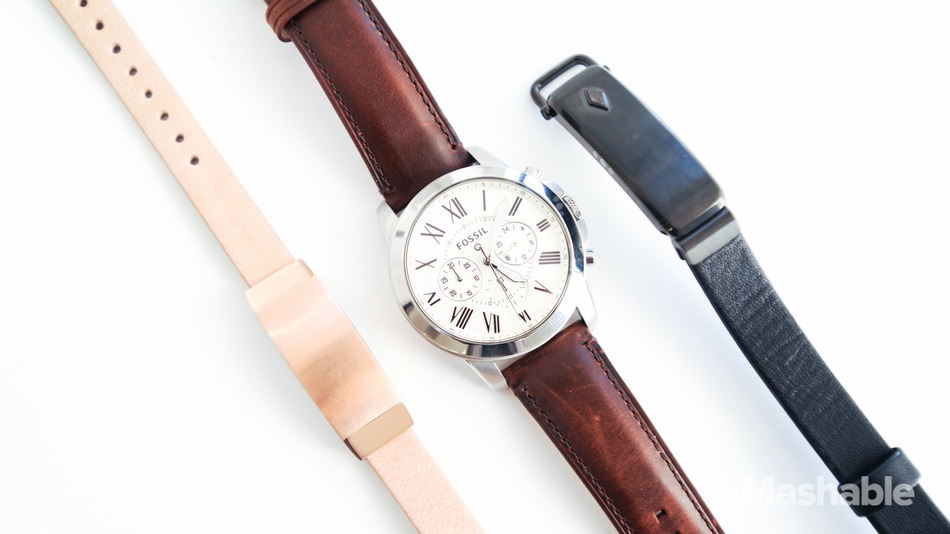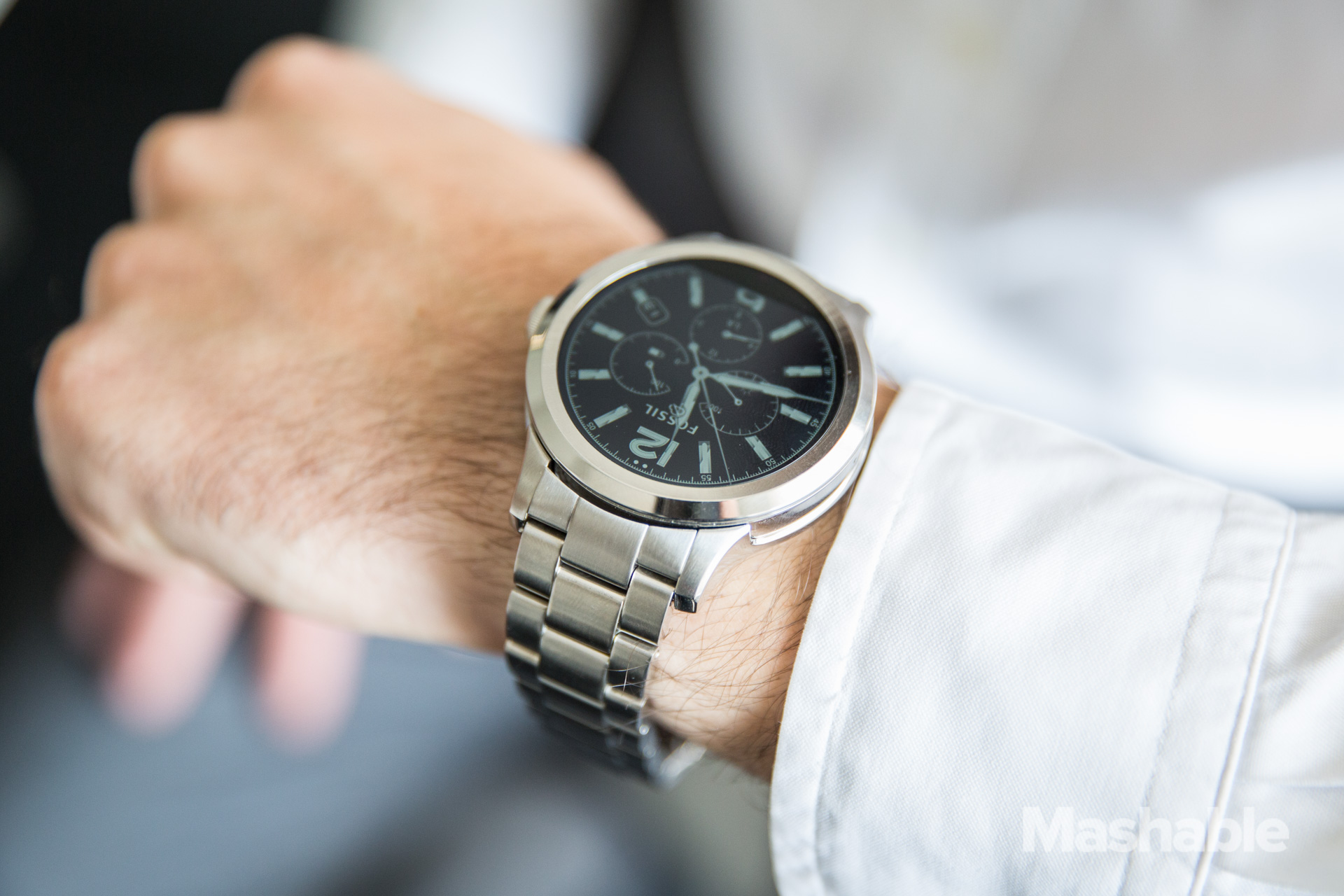 Not bad, right? I can't necessarily say that this is any more beautiful than the Huawei Watch or new Moto 360, but it does look good, if not big.
The rest of the Q line includes devices called the Reveler, Dreamer, and Grant. The Reveler and Dreamer are bracelet style devices that can track fitness and send you buzzing/LED notifications. The Grant is an actual watch that is "talking to your smartphone" to relay fitness info and notifications. On the watch face, there are LED lights that will light up to show you activity. Each of these three devices will be available October 25.
Any of this sound interesting or are you good with the watches being made by Android phone manufacturers?