This, is the Pebble Time Round. It's the new round smartwatch from Pebble that starts at $249 and can be reserved today before shipping some time in November.
The new Pebble Time Round (PTR) is like previous Pebble watches in that it has a "beautiful," always-on e-paper display. It does the whole notification thing, as well, as any smartwatch should. But what makes this new watch somewhat interesting, is the fact that it's round, incredibly thin at 7.5mm, and still lasts for days on a single charge. The PTR comes in 20mm or 14mm options, which is really just you deciding which band thickness you want. As for colors, you are looking at black, silver, and rose gold (option is exclusive to 14mm). 
If you bought a Pebble Time Steel and are completely pissed that it either just arrived or hasn't shipped yet, and potentially want the Pebble Time Round, Pebble offers up the following solution. Reserve a PTR with the same email you used to back Pebble Time Steel. When your PTR ships, you will get an automatic $50 discount. Then, try both for up to 30 days and decide which you want. Send the one you don't want back and Pebble will refund you for the PTR order. Make sense? If not, hit up the source link for more info.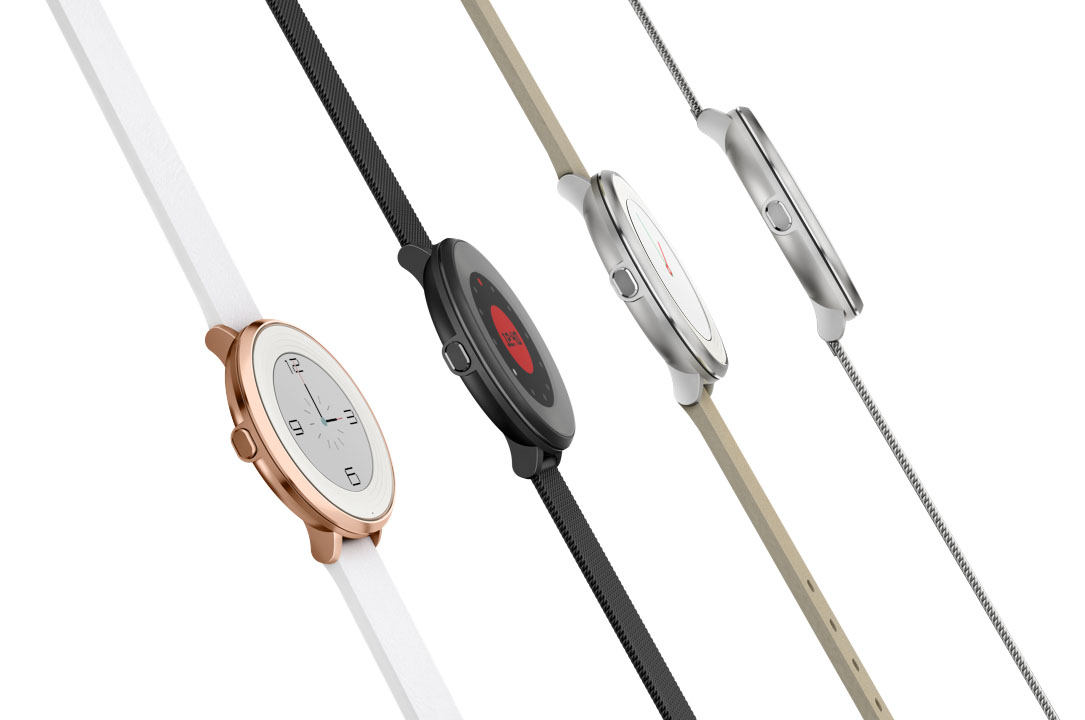 As for my opinion on this new Pebble Time Round, well, I personally won't be ordering one. There are a few reasons why. First, the screen they used in the Pebble Time and Time Steel is quite honestly, garbage. It's incredibly tough to read in any light, which means it's not only a pretty bad watch for telling the time, but it's no good at showing you information either. My guess is that this display is on that same level. Second, navigating a watch with buttons feels like you are stuck in 1995. Smartwatches work great with touch screens because touch screens are modern and make sense and efficient. With this watch, you have 4 confusing buttons to try and master for navigating. And finally, holy shit, look at all that bezel. Pass.
Anyone else interested?
Via:  Pebble