Jawbone, one of the many fitness tracking companies of the world and the one which I seem to be attached to, announced a bunch of stuff related to its UP platform this morning. First, the UP2 has been redesigned with a new clasp, because well, the previous clasp design was 100% garbage and had a hard time staying on wrists. Second, the UP3 now comes in a bunch of different colors with varying designs on their touchpads. Finally, their apps have all been given updates that allow for automatic sleep detection (with no need for tapping) and passive heart rate monitoring (UP3 and UP4 only). 
The new UP2 introduces a new rope-like strap that looks very much like a stylish bracelet, if you will. A new clasp design is threaded through a hoop on the rope bracelet, then latched over a metal post, which should make the process of taking off and putting back on an UP2 easier. It should also help the fitness tracker not fall off as easily as it does now.
As for the UP3, Jawbone gave it a bunch of new color options, along with different designs. The new colors and designs for both the UP2 and UP3 can be found below.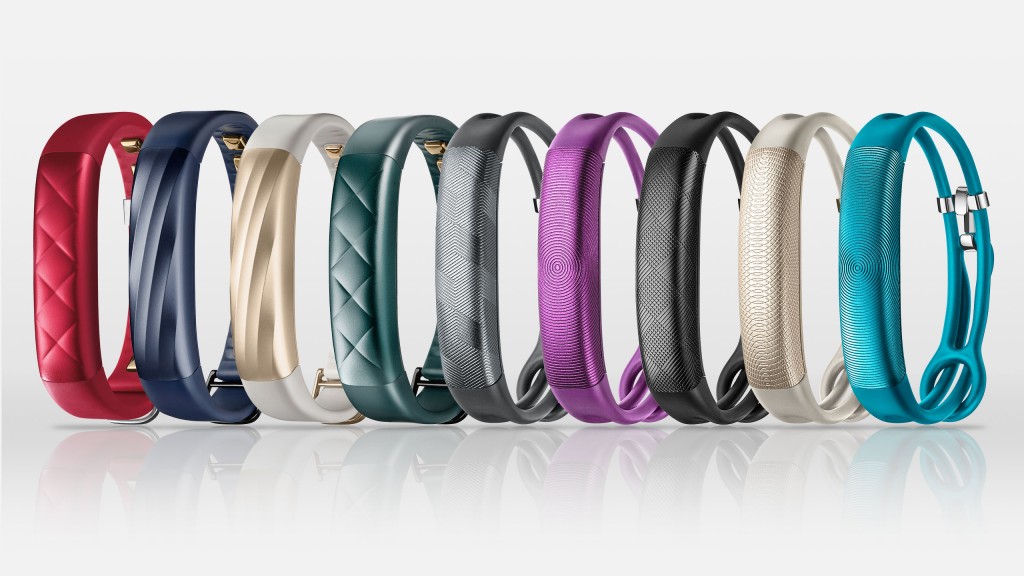 On the software side of things, Jawbone is trying its best to give you the best representation of your heart rate, thanks to passive heart rate monitoring that periodically captures your HR throughout the day when you are still. That piece of the fun is only available on the UP3 and UP4, of course, because those are the only bands with heart rate monitors built-in.
That's not all, though. The UP2, along with the the 3 and 4, is getting automatic sleep detection, which means you no longer have to do anything to get Jawbone's products to track your sleep. That's especially awesome since this also means you no longer have to touch their often-unreliable touchpads to get your UP to sleep or wake. Yay.
Here are the highlights of today's update:
Automatic Sleep – UP will automatically track and log your zzzs. Understand the duration, quality and stages of sleep without switching to sleep mode.
No More Tapping – Say goodbye to the hassle of switching modes. You can still dismiss alarms and alerts, but band-side mode switching is a thing of the past.
Passive Heart Rate (UP3 and UP4 only) – See a more complete picture of your heart health. UP will now measure your heart rate throughout the day when your body is still.
The app update is rolling out slowly on Android. The new colorful models of the UP2 and UP3 are all already available in the Jawbone store.
Via:  Jawbone [2]