Prior to the weekend, renders of the LG Nexus 5 (2015) surfaced that were allegedly created by schematics given to case makers. We wouldn't normally get too excited about these had they arrived via case maker hawking their latest products, but they were created instead by tech websites looking to provide imagery of the device sans case in its potentially real form.
Yesterday, a new image surfaced that is in no way a render. This image, as far a we can tell, is of the actual device in the wild, in someone's hand. What we have here is a white LG Nexus 5 (2015) with "NOT FOR SALE" note burned into the body just above the "NEXUS" logo. 
While this isn't the greatest picture ever taken, it's far from the worst when it comes to blurry cam leaks. The phone looks identical to those renders from last week, only a bit more polished. We have the camera nipple/hump, fingerprint sensor situated just below it, and a flash with laser autofocus set off to the top left. The phone's finish appears to be a matte white, similar to what we saw on the original Nexus 5 and Nexus 9. It's clean, simple, and completely Google.
And is it just me, or does that sticker say LGH791? Is that our model number?
Other thoughts?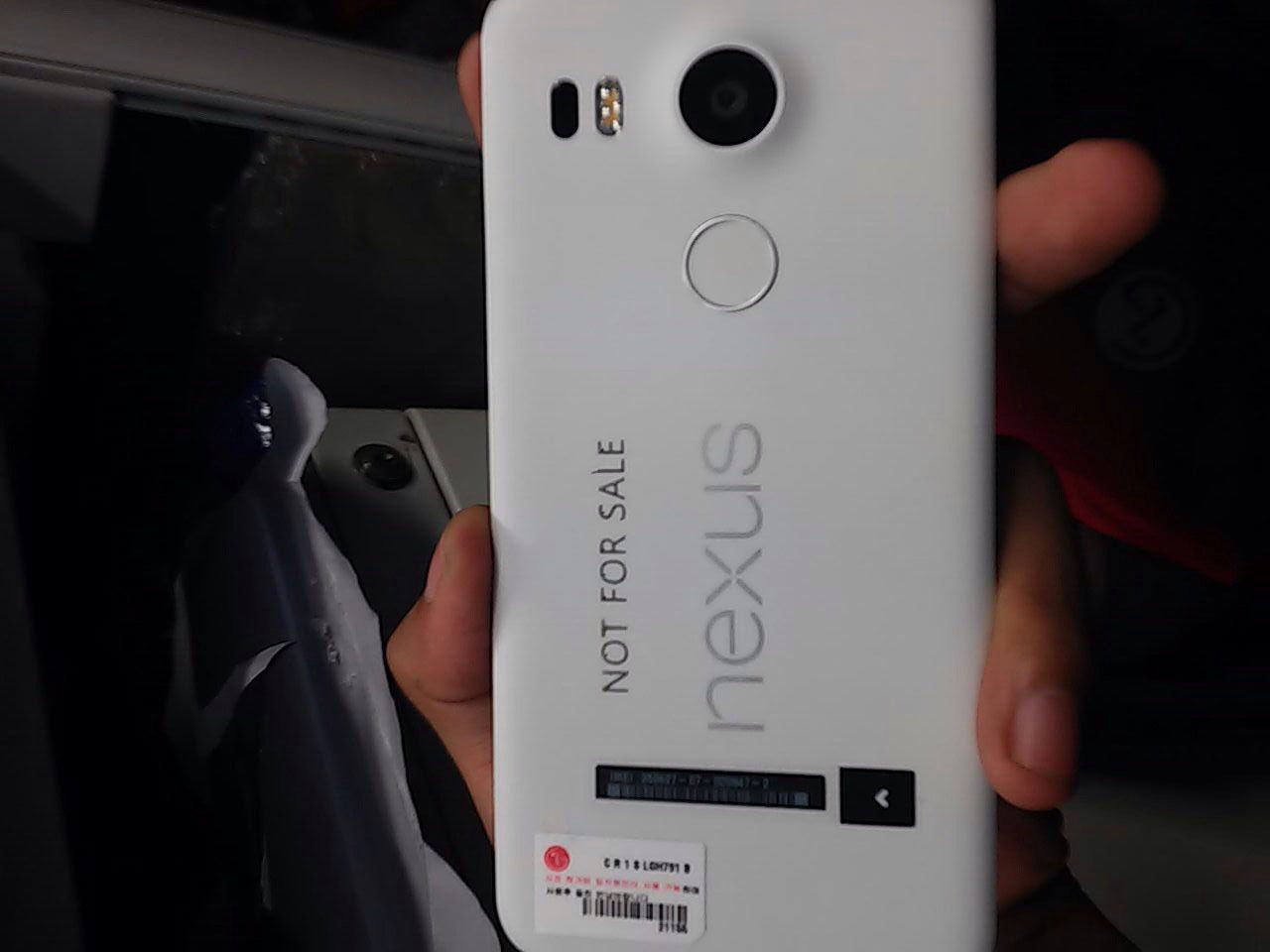 Cheers Marco, Markus, Reyad, Aaron, R, and everyone else!