This afternoon, just as Galaxy Note 5, Galaxy S6 Edge+, and Gear S2 talk had begun to calm, Samsung posted a fashion forward lookbook of all the products. We can admit that we don't necessarily need more beauty shots of the two phones from earlier, but Samsung did toss in a couple of new shots of their round smartwatch on wrist and in hand of a couple of models. Who doesn't want more unreleased product imagery? 
The images don't necessarily tell us anything new in terms of features or tech, but they do show a better shot of the band and overall design. It's sleek, that's for sure. By no means does it look ridiculously oversized, like some of the previous smartwatches released in the wild. One shot shoes a silver watch body with white strap, while the other could include a black strap, though it's impossible to tell since the photo is in black and white.
Overall, the watch looks nice. Unfortunately, this thing will probably be tied exclusively to Samsung devices, so those without a Galaxy device won't have a chance at owning one anyway.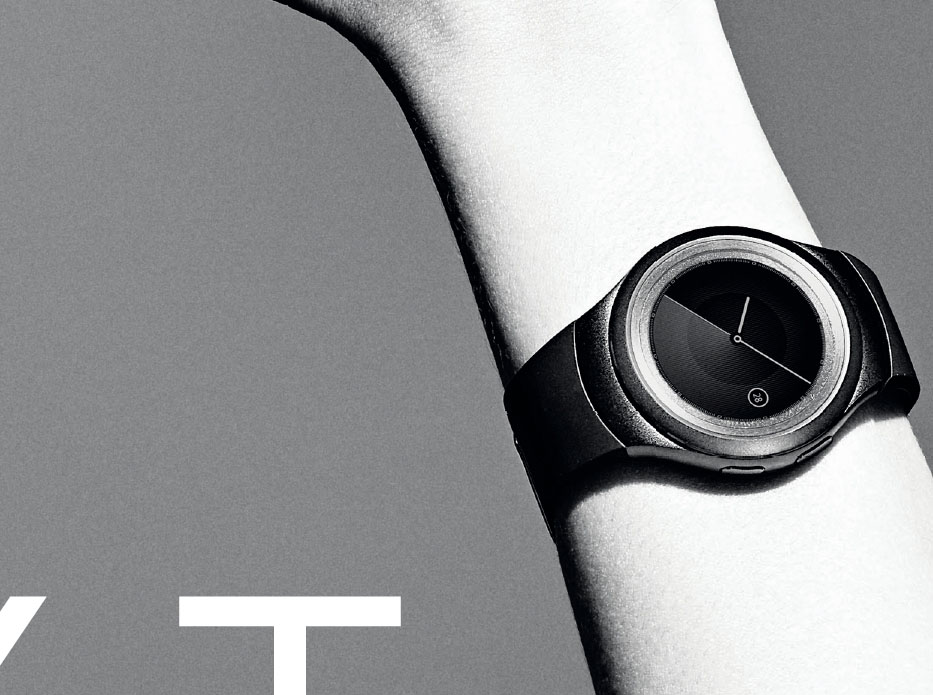 Below are the full images without the models cropped, for those interested. If you want even higher-res goods, hit up the source link for the full lookbook.
Via:  Samsung