Thanks to reader Mike, we have our first look at an upcoming change in the Facebook app's UI for tablet devices. Just as we saw for smartphones, Facebook is switching things up, making a more compact, yet easy-to-view- interface for users of the service. 
As it is for most users right now, the top links to your Newsfeed, People, Messages, Notifications, and slide-out menu are dragged across the entire display. Once this new UI hits your device, you will find all of these links nestled together in the top right, as well as a more card-like view on your Newsfeed. This should make for easier browsing among your friends' status updates.
If history proves anything about Facebook app updates, changes to the UI are mostly done server side, meaning that even if you are running the latest build of the app, you may not see the changes. It's a really lame thing to do by Facebook, but hey, it is what it is.
Take a look at the photos below, then share your thoughts on the updated UI below. Is it something to be excited over?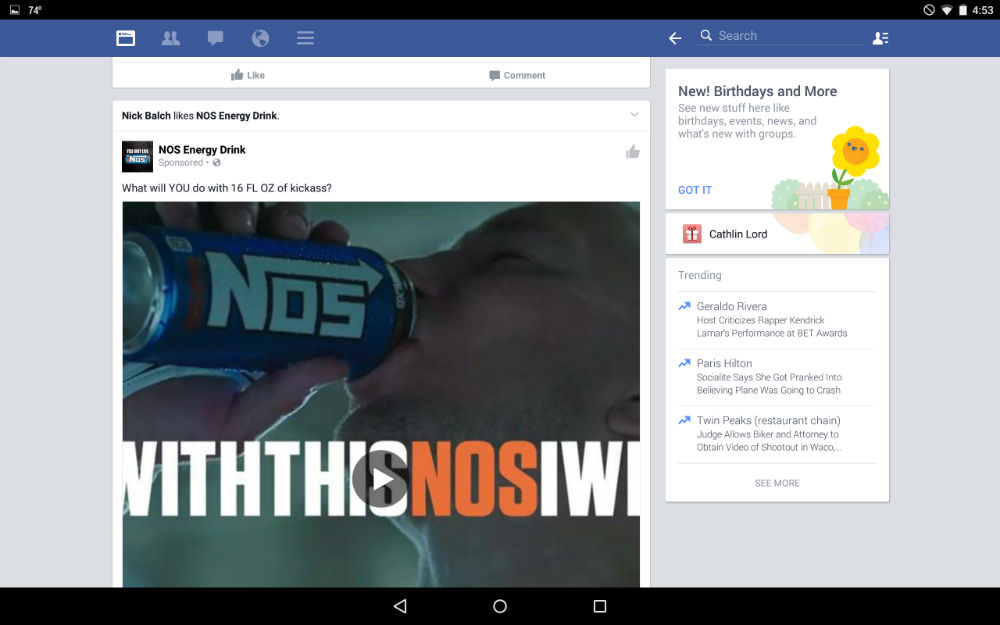 Cheers Mike!