This past Monday, we hosted Volume 30 of the DL Q&A Sessions. At that time, we invited you to send in any question you could think of, whether it be Android related or not, and this afternoon, we have the answers for you.
Questions asked by our community focused on the upcoming Galaxy Note 5, more specifically about the possibility of it featuring a microSD slot and removable battery, as well as how the DL crew spends it time while traveling and not sitting at the desk in our hotel room writing up a ton of posts.
Check out all of our answers to your questions below. 
Reminder: K is Kellen, T is Tim, and R is Ron.
---
With Android M introducing support for fingerprint scanners, and USB Type-C right around the corner, what tech are you looking forward to the most as a standard feature for 2016 flagships?
K:  USB Type-C for sure. While native fingerprint support should make it easier for everyone to implement that type of security, USB Type-C makes charging faster, plugging in cables stress-free, and potentially brings a level of extension from your phone to other technologies (via dongles) that we haven't seen before.
T:  For me, it's USB Type-C. Finally, I don't have to struggle trying to stick in the charger upside down or right-side up. Let me plug it in however I want! Sure, fingerprint sensors are legit, and Samsung did it right, but gimme that Type-C immediately.
R:  Fingerprint scanners are the big one for me. Most people don't secure their phones even though they should. Having a fingerprint reader that works well makes people want to use it and increases security. People need to secure their phones. I hate typing in a pass code as much as the next person, so having a fingerprint reader on my next phone is a must.
What do you guys see Google doing with Hangouts in the future?
K:  Two years ago it was the future – now, I have no idea. It hasn't changed much recently in terms of functionality. The app looks bad and is frustrating to use. Group messages still don't work and Google recommends you use another app for that. The full Google Voice integration still hasn't arrived in any form. So I don't know. It's too bad, because iMessage still puts Hangouts to shame and shouldn't.
T:  They need complete and total Google Voice integration. On that same note, Voice needs to figure out how to deal with group messages. I feel like I'm stuck in 2008 dealing with people's iMessage group chats. Frustrating. So, yeah, make it look better and kill Google Voice.
R:  We've seen some leaks of version 4.0 so that tells us what they'll do with the UI soon. I don't expect Hangouts to change much beyond small iterations. It's a good product that I enjoy using (although less so on OS X).
Whenever you guys travel for an Android phone/device release, is it all about the event or do you get in some serious or not-so-serious fun?
K:  We definitely get in the fun. The event is, obviously, the main focus initially, but once that wraps and we get our coverage done for the day, we tend to find awesome food, good cocktails, and relax. During CES and I/O, we always try to do a special dinner in celebration, if you will.
T:  Once the daily coverage is over and it's time to relax, I always try to find some good food and a chill spot to kick my feet up. Doing live blogs and tons of posts can get pretty overwhelming, so when it's time to play, we play hard. Plus, it's nice being in new areas and traveling around. Always fun to meet new people and explore the cultures of each city.
R:  I've only ever been to one event and it was definitely all about the event. It was really cool to see people whose writing I love and respect, so that part was fun.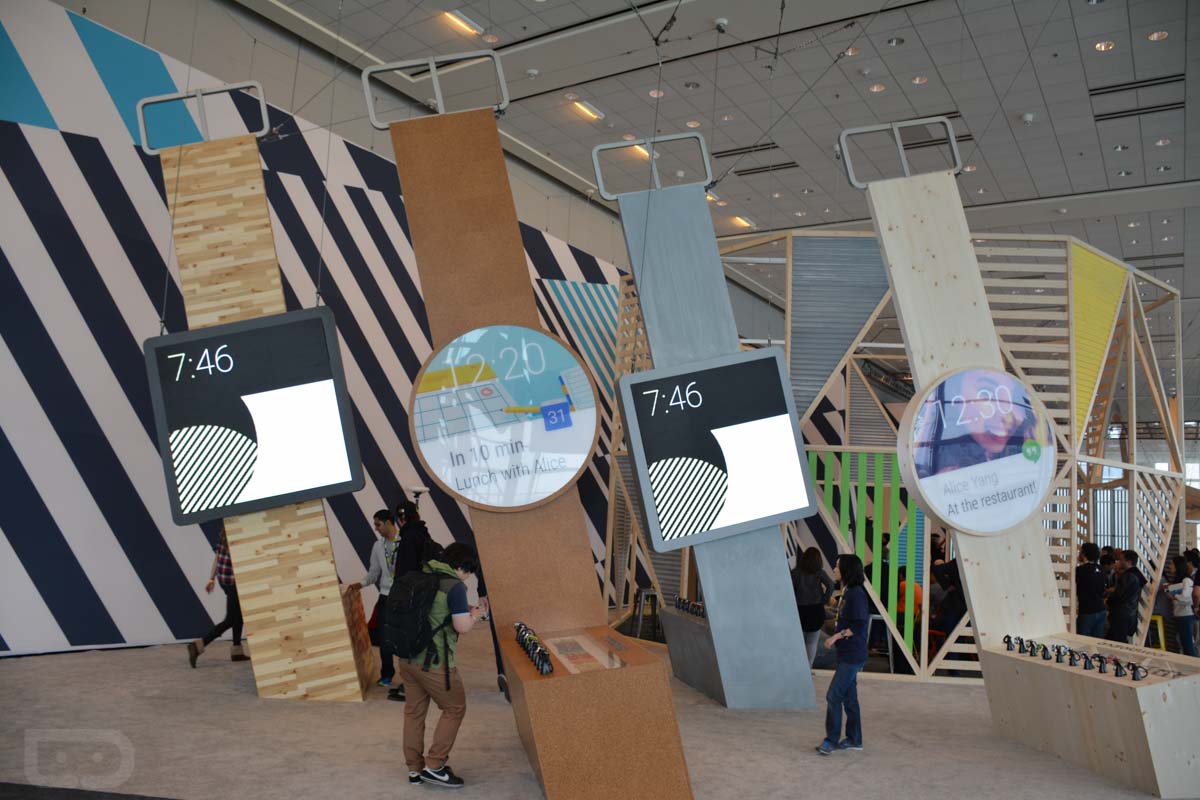 Your top 3 movies of all time?
K:  I thought this would be easy to answer, and I'm now struggling. Number 1 has always been Predator. It's combination of bad ass-ery, Arnold in his prime, the jungle and camo and boobie traps and big ol' guns, and the most awesome alien ever that hunts things for sport, makes it an easy list topper for me. After that, it's probably some mix of Empire Strikes Back, The Dark Knight, The Road Warrior, and Spaceballs. That's 5, I know. I cheat.
T:  What an impossible question to answer. I'm a total movie freak. As of right now, I can attempt to give you a Top 5, but it seems to change day-to-day. Right now it would be Interstellar (I'm reading The Science of Interstellar currently), Donnie Darko, Spaceballs, Drive, and Black Hawk Down. But again, I could swap some of those out with other movies, such as Amadeus, Dances With Wolves, Godzilla 1985, Terminator 2, Jurassic Park, and tons of others.
R:  I chose these based on what I like to rewatch in case you're wondering about my criteria – The Empire Strikes Back, Mean Girls, and Inglorious Bastards.
What do you think of Sony's total lack of interest in the US market?
K:  It's been that way for years, so there isn't much to say. They don't have any good carrier partners here and so they can't make money here. They tried with both Verizon and T-Mobile, but it was probably way too late. It's too bad too, because their phones are quite good.
T:  To me, it's welcomed. I must be one of the only peeps who really doesn't care for Sony's smartphone designs or software. Just don't care for any of it. It would be nice to have a few more players in the game, but Samsung, LG, and Motorola are keeping me happy as a consumer, so it's fine.
R:  Their whole phone division is probably going to go the way of the dodo. They were big internationally for a long time, but the carriers in the US are just ruthless with their demands. It took forever for us to stop seeing carrier variants of flagship devices (and sometimes we still see them!). I don't think they lacked interest as much as they lacked the control they wanted.
Can the Cavs overcome the loss of Kyrie Irving and win the Finals?
K:  Doubtful. They showed heart by going up 2-1, but last night, they looked terrible and got beatdown by 20 at home. With LeBron resting for 3 minutes, the Warriors put the game away quickly in the 4th quarter after the Cavs came storming back. LeBron is great, but I don't know that he's great enough to beat the Warriors by himself.
T:  After last night's performance, I don't see the Cavs being able to come back and win it. The Warriors find a way to win. Look at their season record. That's a team that finds a way to win, no matter what. Super impressive. Terrible what happened to Kyrie, though, especially in Game 1. Doesn't seem fair to me.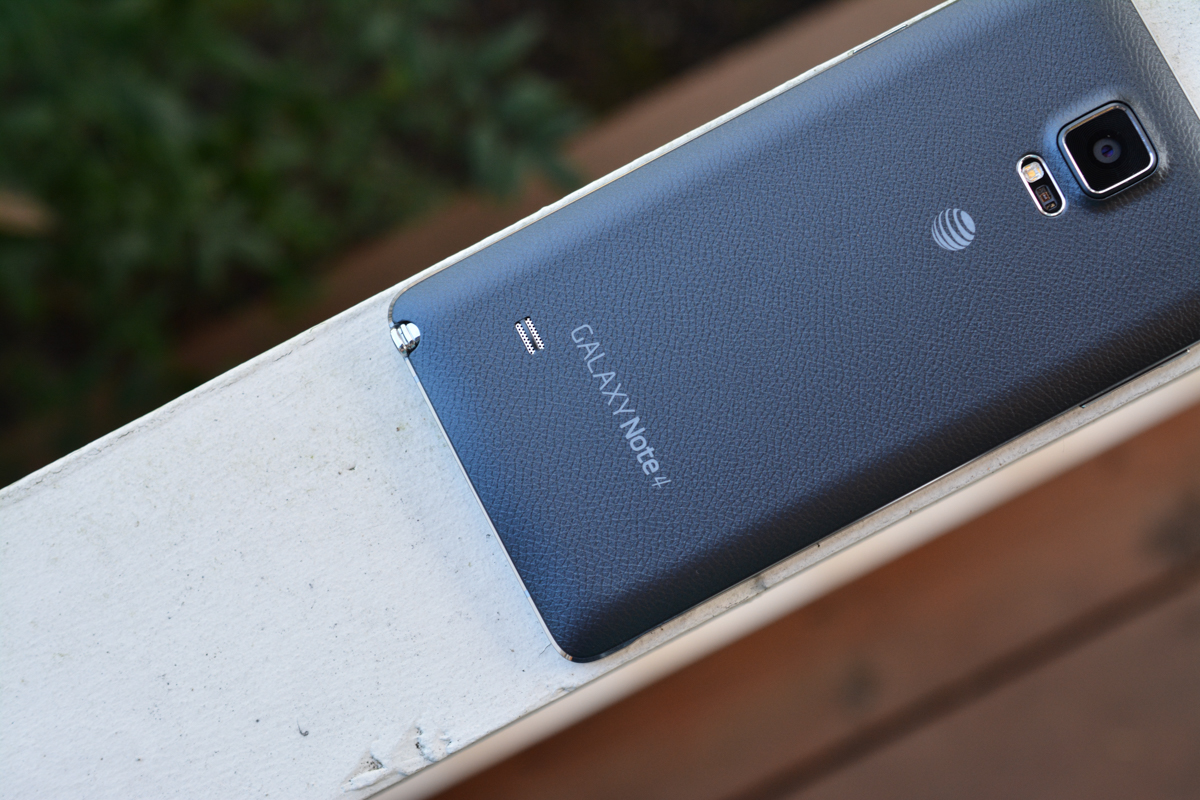 Do you think the Samsung Note 5 will feature a removable battery and microSD slot?
K:  No. Samsung now wants to raise those margins, just like Apple.
T:  Sadly, Samsung just discovered that they don't have to have removable batteries or a microSD card, and people will still buy the crap out of their products. Sure, we would love to see them in the Note 5, but Samsung is changing up their designs so drastically that it's possible no removable battery or microSD card will be featured. If anything, just hope there's a slot for storage. But don't bet on any removable battery.
R:  I hope so. I could see Samsung saying fast charge and the cloud are the way of the future and I could also see Samsung saying that the Note is their phone for people who want it all. Anything is possible; nothing is confirmed.
Do you think HTC should drop the One series and create a new flagship?
K:  100% yes. The One series has been a colossal failure. It was a neat idea 3 years ago, but it hasn't helped stopped this company's nose-dive into irrelevancy. It's time to start over one last time, HTC.
T:  HTC should do the exact opposite of what they are doing now and maybe we can see some success. Don't stop innovating on design because select press loved the crap out of the One M7. It seems they got super cocky with how much love they received, then decided they didn't have to try so hard. Incorrect, HTC. You have to keep evolving in this industry!
R:  I think HTC needs to either close up shop or get serious and really innovate. The only way they can survive long term in the phone market is if they truly differentiate their products with an incredible experience. It may be good to drop the One name when they're ready to make a splash. If not, then they should give up while they're ahead. HTC was my favorite phone OEM for years, but lately they've just been phoning it in.
What phone do you run as your daily driver and what carrier do you use?
K:  Been on the Galaxy S6 since it landed in my lap. I can't put this phone down – it is that good.
T:  I am currently on a Galaxy S6 with Verizon. My backup is a Galaxy S6 Edge on T-Mobile. I love both of them very much.
R:  iPhone 5c in blue on Verizon. Why Verzion? Because I like having coverage. Why did I get the 5c? My thoughts are here. What will I be getting next? Probably an iPhone because having the best apps first is more important to me than the best OS features first. Plus Google makes it super easy to use their services on an iPhone. I'm thinking 6S Plus, but we'll see what happens. For those of you thinking "I knew he wasn't going to switch!" You're right. If you can determine any other decision I will make let me know. Maybe open up a fortune telling business because that is valuable. Honestly, my plan was to get the Note 5, but my priorities changed after my experience with the S6. I still love Google and Android and I recommend Android phones to friends and family all the time, but I prefer iOS personally.