Not only did we get Android M (our tour!) yesterday, but Google also introduced Google Play Services 7.5, which includes all sorts of new goodness like "Smart Lock for Passwords, Instance ID, new APIs for Google Cloud Messaging and Google Cast, as well as access to the Google Maps API on Android Wear devices." See, this is a big time update. Let's talk about some of it. 
The most important new addition (at least in my opinion) is Smart Lock for Passwords. Google is considering it the evolution of Chrome Password Manager, meaning developers can use a new CredentialsAPI to allow user passwords to be attached to user Google accounts. So as app users jump from device to device or setup new ones and install apps, they should be able to easily login to them. In the end, Smart Lock for Passwords could become your password manager for all things, assuming you trust Google and use Chrome.
Details for implementing Smart Lock for Passwords can be found here. Companies like Eventbrite, Instacart, Orbitz, and Netflix are already setup for Smart Lock for Passwords. You can find all of your stored passwords at passwords.google.com.
Outside of the password fun, Google is letting developers build-in an app invite system, where their users can invite contacts via SMS or email to use their apps. The image below will give you an overview of how this will all look and play out.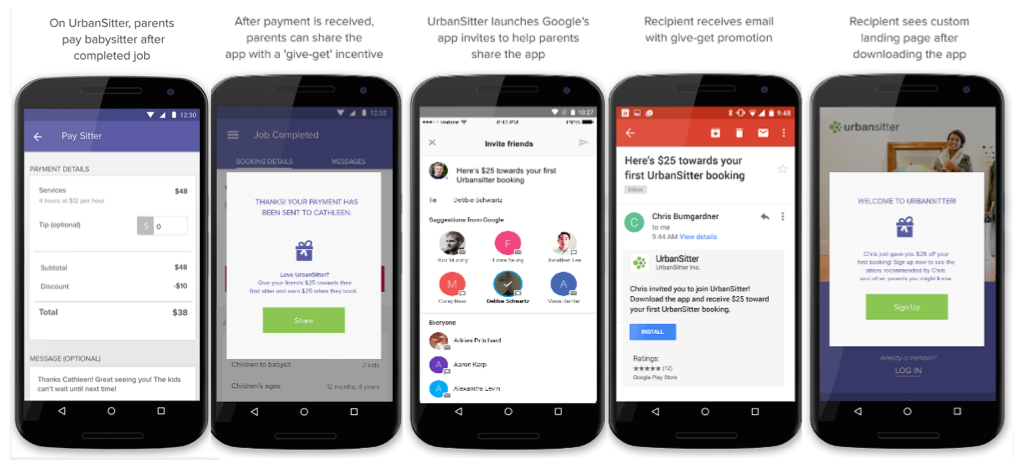 Google Play Services now includes a Maps API for Android Wear as well, which really just means that developers can build in fully-interactive Maps, show current location of the user, etc. onto a watch.
And of course, we told you about all of the new Google Cast APIs and changes earlier this morning, all of which are a part of this new Play Services update.
The rest of the list of new features is for the developers among us, so if you haven't caught up on it all, be sure to head over to the source link below.