According to at least one user over at reddit, Project Fi invites are starting to arrive in inboxes. We have yet to receive an invite ourselves and haven't heard from anyone else who has, but this user posted up a walk-through of the setup process, all of which would take quite a bit of effort in order to fake. After looking through the images on display, I would tend to believe him, so let's take a look at what we can expect when invites show up. 
The setup process doesn't reveal anything all that surprising outside of what Google already told us to expect. You get to sign-up if invited, choose a number or bring over your old one, pick a data amount at $10 per GB, pay $20 per month for the Fi basics (talk and text), decide if you need to buy a Nexus 6, confirm address, and eventually confirm that you are ready to rock. That all sounds normal.
But if you check the slides that talk about Google Voice integration, things are starting to become more clear. Look at the setup steps below.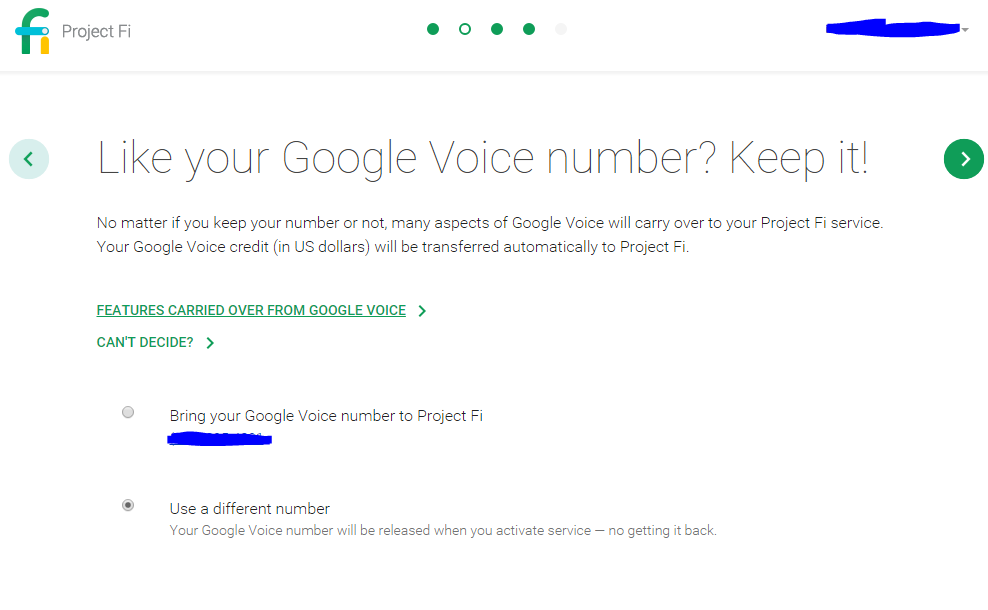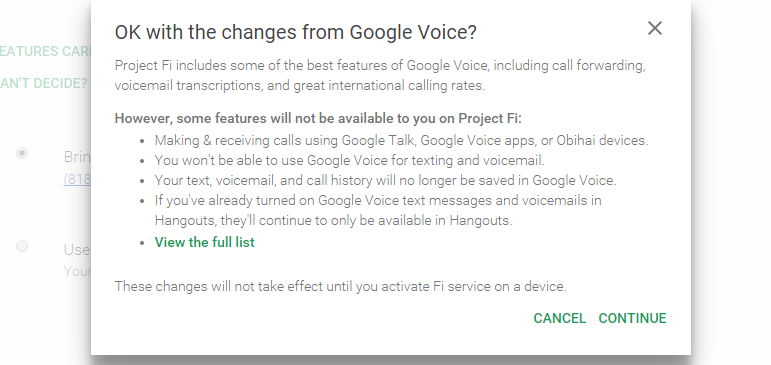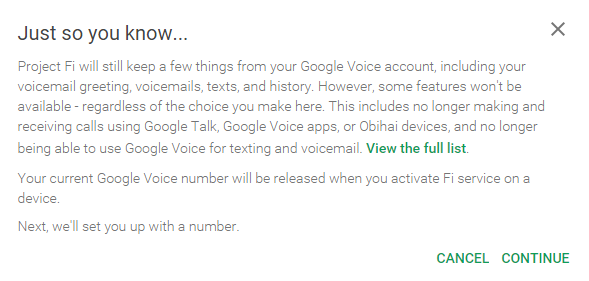 Before we get too deep into all of this, understand that we haven't walked through this process ourselves and are only able to go on what we have in front of us. For example, we aren't able to see the "full list" of Google Voice features that are carried over to Project Fi, so we have to base everything on the provided images.
But if I'm reading this correctly, this looks to me like if you do not decide to bring over your Google Voice number from the attached Gmail account, Google will give you a new one and release your old one, one that you may have had for years. In other words, your Google Voice number has to come with you or it's gone for good, you can't just sign-up for a new number on Project Fi and also keep your old Google Voice number in limbo, attached to Google Voice and your Gmail account.
That could be bad for someone who attaches multiple phone numbers to a Google Voice number, although, this does mention that call forwarding is coming with. So, you may be OK on that front. You also will get to keep your voicemail greeting, voicemails, texts, and history (I'm assuming at the Google Voice desktop site).
As for what isn't going to be the same if you take your GV number to Project Fi, you are looking at no more use of the Google Voice app (no complaints from anywhere there), no more Google Voice for texting or voicemail (all through Hangouts in Fi I'm guessing), your text/voicemail/call histories will no longer be saved in Google Voice (assuming that means "new" text/voicemail/calls), and more. Again, we can't see the "full list" that is mentioned here, but there is even more that isn't coming over.
I'll let you decide if any of that is deal-breaker material.
Here are a bunch of images of the setup process:
Anyone else receive an invite?