For all of you tinkerers in the crowd, who happened to pick up a One M9 already, or at least plan on ordering one, the device has reportedly received S-OFF thanks to well-appreciated XDA forum members jcase and Beaups. 
With S-OFF plus an unlocked bootloader, owners can essentially set any customization you could ever want on your Android phone, just as they way it should be. For example, with last year's One M8, after receiving S-OFF, owners were able to convert their GSM M8s to Google Play Edition units, which replaced Sense completely with stock Android. However, it is not stated which model of the M9 this was performed on, so carrier models, such as the AT&T and Verizon variants, may not have it this easy. That info is still to come.
On the bright side, S-OFF is one of the things we first fell in love with back in the days of yore when Android was still somewhat new. It's good to see it alive and well for new devices.
As more information is released regarding public download of this exploit, we shall keep you posted.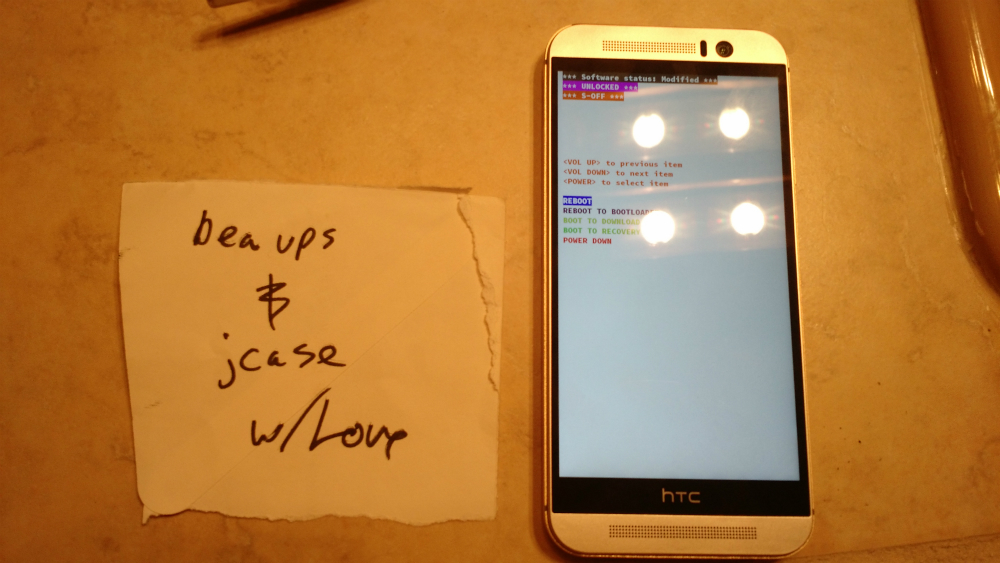 Cheers Johnny!