T-Mobile told us that while the Samsung Galaxy S6 and S6 Edge launch is officially scheduled for April 10, you would more than likely get your phone well before that date if you pre-order through them. They weren't lying. Many of our readers who pre-ordered on Friday when the links went live and chose overnight shipping, have their devices already. That's right, T-Mobile pushed them out so fast they were delivered on Saturday. Others are shipping as well and should have them today or tomorrow. Again, April 10 is the official launch day, yet here we are on March 30 with the Galaxy S6 and S6 Edge in the hands of customers. How cool is that? 
There is a chance you can still get an order in today and see it within the next day, but that also probably depends on how depleted T-Mobile's stock is at this point.
Also, if you were thinking of buying the T-Mobile variant and then slapping an AT&T SIM inside, remember that you would need to get T-Mobile to unlock the device. In order to unlock, you would have to pay the device off in full and also have left it active with T-Mobile for 40 days. You can read more about their unlock policy here.
Anyone receive theirs? Would love to hear your early thoughts!
T-Mobile Links: Galaxy S6 | Galaxy S6 Edge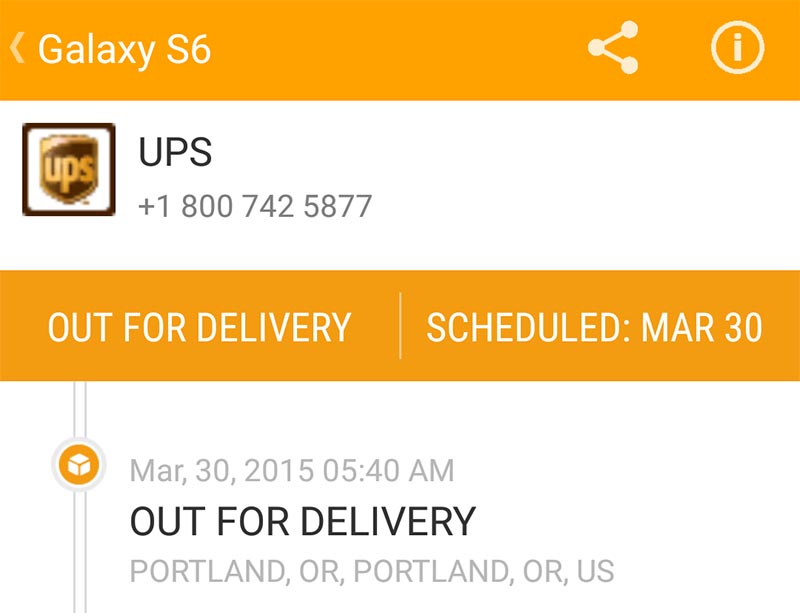 Cheers Paul and Philip!