Sony unveiled its newest high-end tablet at MWC this week, the Xperia Z4 Tablet. Running Lollipop out of the box, the Z4 Tablet features a large list of impressive specs, as well as a gorgeous 10.1-inch '2K' display with a resolution of 2560 x 1600.
Other specs include a Snapdragon 810 64-bit octa-core processor, 3GB of RAM, up to 32GB of flash storage, microSD card support for up to 128GB of storage, 8.1MP rear-facing camera, Bluetooth 4.1, 5.1MP front-facing camera, LTE connectivity models, strong water and dust proofing, and a 6000mAh battery. 
Not only does the device feature sweet specs, but other features include compatibility with PlayStation 4 consoles, allowing you to play your favorite games from wherever in your house. In Sony's press release, the company states, "Keep playing your favorite PlayStation 4 games wherever you are in the home with PS4 Remote Play. Simply connect your Xperia Z4 Tablet to your PS4 via home WiFi and use the DUALSHOCK 4 Wireless Controller to ensure you never miss a minute of the action."
And what happens if you get your new Xperia Z4 Tablet a little dirty? Simply "run it under the tap," according to Sony.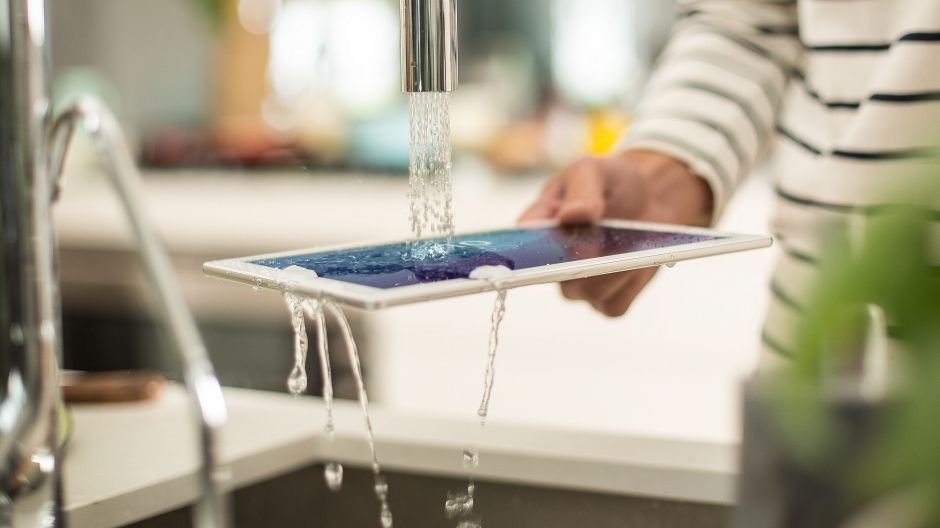 Sony states that the tablet will roll out globally this upcoming June. Price is to be determined.
[responsive_vid]