Google Shares Vision For Futuristic Headquarters and Surrounding Neighborhood
Apple is not the only company down in Silicon Valley who can create new digs for its employees. Today, Google shared a vision for its new headquarters in Mountain View, that not only will it be a place for Googlers, but the Silicon Valley community as a whole. 
"We chose Mountain View for our headquarters 15 years ago because we love the beauty of the bay, the close proximity to great universities, the family-friendly environment and the chance to work in a city at the heart of Silicon Valley. Today, we want to create office spaces that don't just provide a great home for Google, but which also work for the city that has given us so much," Google states in a blog post dedicated to the announcement.
In a 10 minute long video which lays out Google's plans, the company primarily focuses on preserving nature and recreating the city's infrastructure. With countless parking lots and structures, Google hopes to create a Utopia-like community for everyone to enjoy, without having to worry about getting ran over by cars.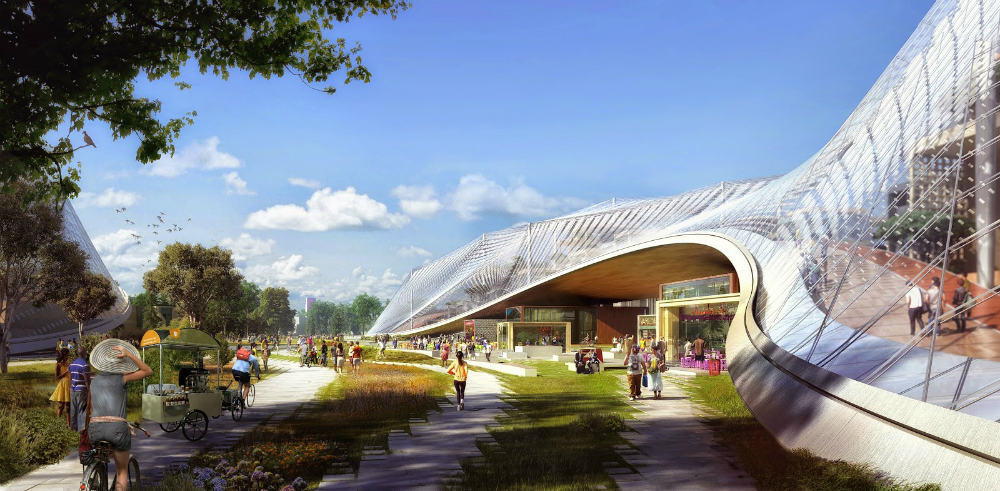 As you will see in the video, they do plan on having conventional building shapes, but one interesting idea is a glass fabric which will enclose the structures, creating a green house effect. Here, nature can take over, allowing for people to enjoy trees, wildlife, and waterways.
The video is pretty intense, so give it a watch, then share your opinions below.
Do note, Google will have to work closely with city governments to get approval, then construction could take years. Who knows when and if the final product will look anything like this.