Thanks to Phandroid, we are getting our best look yet at the reported One (M9) from HTC. Unsurprisingly, it looks quite a bit like the One (M8), but a couple obvious changes are the placement of the power button, as well as the separated volume buttons. 
On the One (M8), the power button was on the top of the device, which is 1 of the 5 things Kellen hoped that HTC would fix on its new flagship device. As for the volume buttons, instead of being a single rocker, they have been placed into two separate buttons, one for volume up and one for volume down.
Frankly, it is a bit hard to completely breakdown what we are seeing, considering that the sides of the device look to be a Gold color, while the front has the Gunmetal Grey finish. Could this be a frankensteined early production prototype? Will HTC actually release a dual-colored smartphone?
According to the folks at Phandroid, specs for the device photographed include a Snapdragon 810 processor, 3GB of RAM, 5″ 1080p display, 2840mAh battery, a 20.7MP rear-facing camera, and comes running Android 5.0 with Sense 7 on top.
Take a look at the photos and then give us your take in the comments below.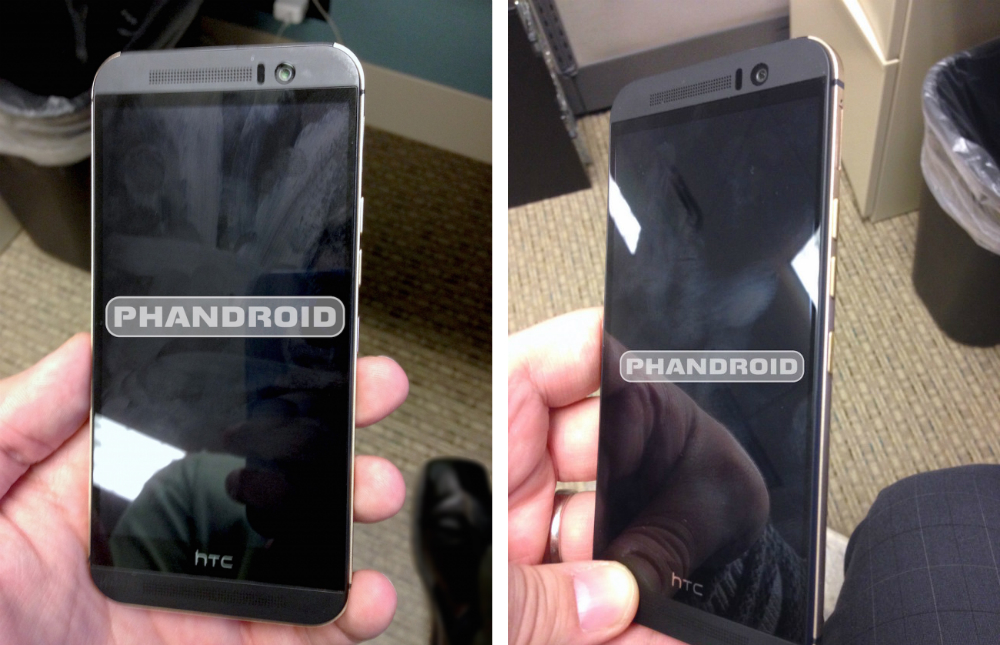 Update:  Two more photos have surfaced, one showing the back.