Archos has a new range of devices to unveil at this year's CES, all capable of connecting to 4G LTE networks and accessing Google's services. Archos' new smartphone, the 50 Diamond, brings an impressive spec list, coupled with great pricing.
The 50 Diamond features a Qualcomm-made Snapdragon 615 octa-core processor, 2GB of RAM, 5″ Full-HD display, 16MP rear-facing shooter, 8MP front-facing camera, dual-SIM setup, microSD slot, 2700mAh battery, and run Android 4.4.4 with zero skins on top. This device may sound like a dream to a few potential buyers, and for this, Archos has priced the 50 Diamond at under $200. 
As for tablets, Archos has one model, in three sizes. The Helium 4G comes in 7.0″, 8.0″, and 10.1″ size options, featuring identical specs. This range of tablets feature a quad-core processor, sub-HD IPS displays, 1GB of RAM, 4G LTE connectivity, rear and front-facing cameras, Bluetooth, microSD card slots, and all run Android 4.4+ with zero skin.
The price? Archos' press release claims the smallest tablet, the 7.0″ model, will retail at $80. The 10.1″ model will be listed at $150.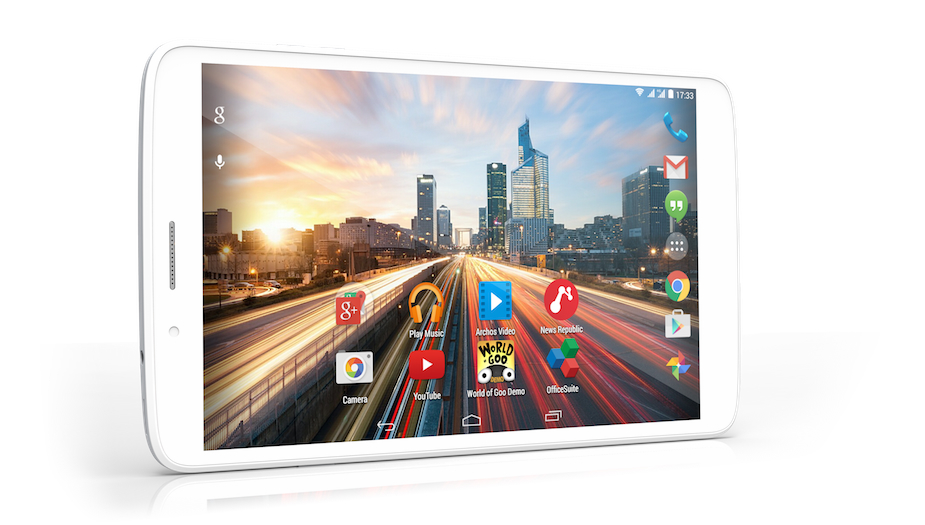 These affordable mobile computing options will be on display at CES, hitting the market shortly after. If we happen to be by Archos during CES, we will definitely stop by to check out the 50 Diamond. At under $200, it sounds very interesting.