Just before Christmas, we pointed out that Groupon was selling the Nexus 7 (2013) with 16GB in brand new condition for $149. If you bought it then, I apologize, because you can now grab one for $15 cheaper, thanks to a coupon code.
Somehow, Groupon hasn't sold out of their stash of Nexus 7s after having them available for weeks at that insanely low $149 price. If this new discount does what we think it will do, they will likely sell through the rest in a matter of hours. By using coupon code "SALE10," you can slash 10% off your order, which brings it down to $135. Oh, free shipping is also included.
If you need a tablet, this is a deal still worth jumping on.
Deal Link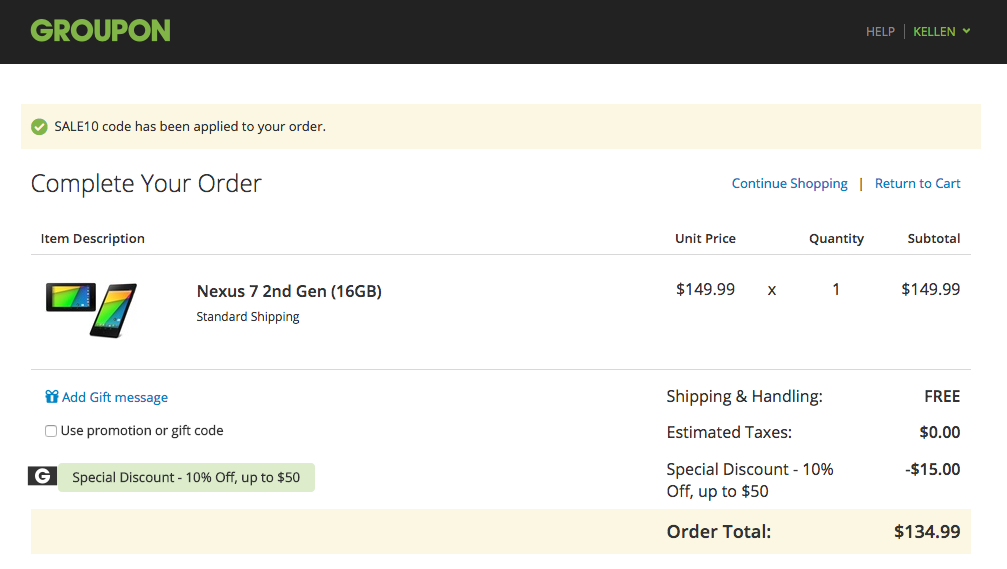 Cheers Scott and Micah!