We brought the DL Q&A Sessions back to life this week with Volume 25, giving you the chance to ask us whatever has been on your mind regarding Android and the holidays. We received a ton of great questions, then allowed the DL staff to go through them and give their thoughts.
Given that it is nearing the end of 2014, folks asked for our DL phone of the year, the best gifts we have received for Christmas, and what the specs would be like on our dream smartphone. It was a lot of fun going through these questions, so keep 'em coming!
Take a look below at the full responses below. 
Reminder: K is Kellen, T is Tim, and R is Ron.
Which phone/tablet are you guys most looking forward to in 2015?
K:  As odd as this may sound, the next Galaxy S phone. After a disappointing year for Samsung, they are in need of something big. This could mean that they will change up what they have stuck with over the last 3 or 4 years. I want to see where TouchWiz goes (hopefully they ditch it) and I also want to see how this new premium design idea carries throughout 2015.
T:  This may sound very unlike me, but I am looking forward to the Galaxy S6. To me, this phone is probably going to have insane specs (QHD display, ship with Lollipop, 16MP+ camera, Snapdragon 805 or 810, 3GB of RAM), and chamfered edges. If Samsung delivers a sexy phone, I'll be a happy boy.
R:  That's a really tough question. We're edging closer and closer to almost every OEM getting everything pretty right. I think I'm most excited to see the Note 5 next year if it has cleaner software and maybe the Moto X 2015 if it has a stellar camera.
What is the best Christmas gift you ever received?
K:  That's tough. If I go back to my childhood, it would probably be something from my Grandma. She used to spoil the sh*t out of my brother and I. From massive amounts of GI Joes to Ninja Turtles, she got it all for us. I just have memories of us diving into GI Joe truck after GI Joe truck.
T:  Many years ago, I received a PlayStation from my mother. It was the greatest day of my young life.
R:  For my first Christmas with my wife (then girlfriend) she sent me on a scavenger hunt that included an entire loaf of Starbuck's then-amazing lemon loaf (this was 6 years ago). So good.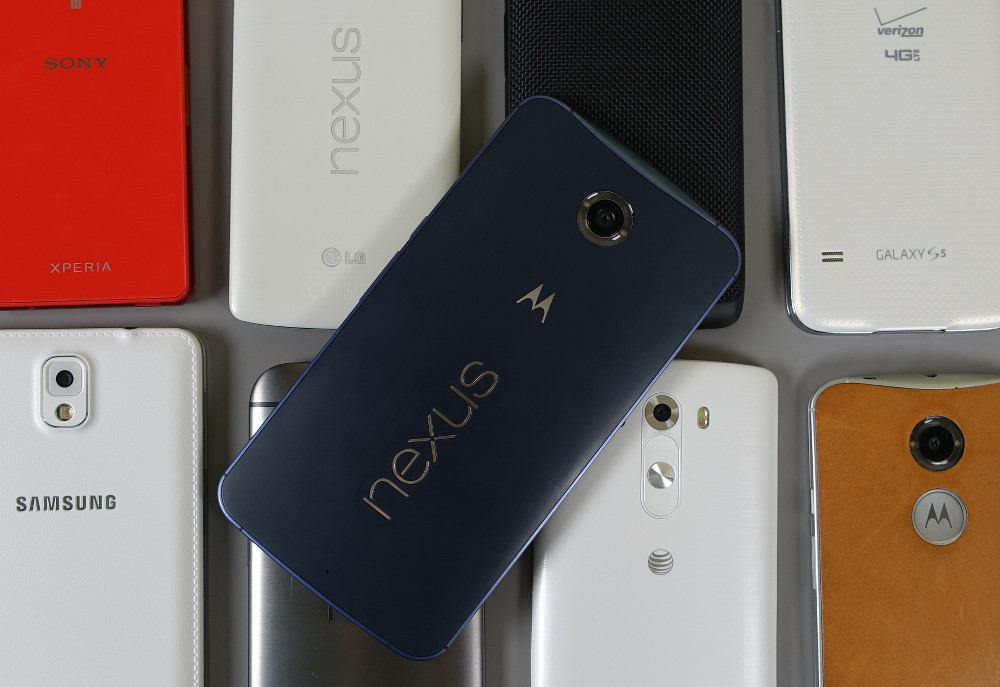 How would you rank the major OEM's (HTC, LG, Motorola, Samsung, Sony) for their current Android skin?
K:  Motorola then HTC…everyone else go back to the drawing board.
T:  Motorola, Samsung, HTC, LG, Sony
R:  Motorola, HTC, Samsung, Sony, LG
What is your favorite Christmas-themed movie?
K:  Die Hard. It's not even close. Yippee ki yay.
T:  Jingle All the Way with Arnold Schwarzenegger and Sinbad.
R:  Batman Returns.
What has been the biggest surprise (hardware, OS, Accessory) this year?
K:  The rise of the zero-margin phone. Companies now just want you to have their phone, even if that means making zero money from it. Companies like HTC and Samsung don't know what to do with that model because they are so used to making billions off of insanely bloated margins. Motorola is back on the map because of their low-cost, barely-there-margin Moto G and E phones. Xiaomi continues to scare the hell out of everyone. And even OnePlus stole way too many headlines this year because of this model. I just hope this means a changing of the industry in terms of pricing, although that could mean charging you for services, which I'm not sure is a good thing.
T:  The Moto 360 has been the best surprise. When unveiled, I was blown away by the sexiness. And with the recent updates, it's only getting better and better. Keep it up, Moto.
R:  I think the biggest surprise for me was how much better Samsung got with hardware. They've had a history of quick turnarounds, but the press has overall been bemoaning the overuse of plastic and stitching for years, so I wasn't sure it would ever go away. Seeing the Note 4 gets me excited to see the S6 next year.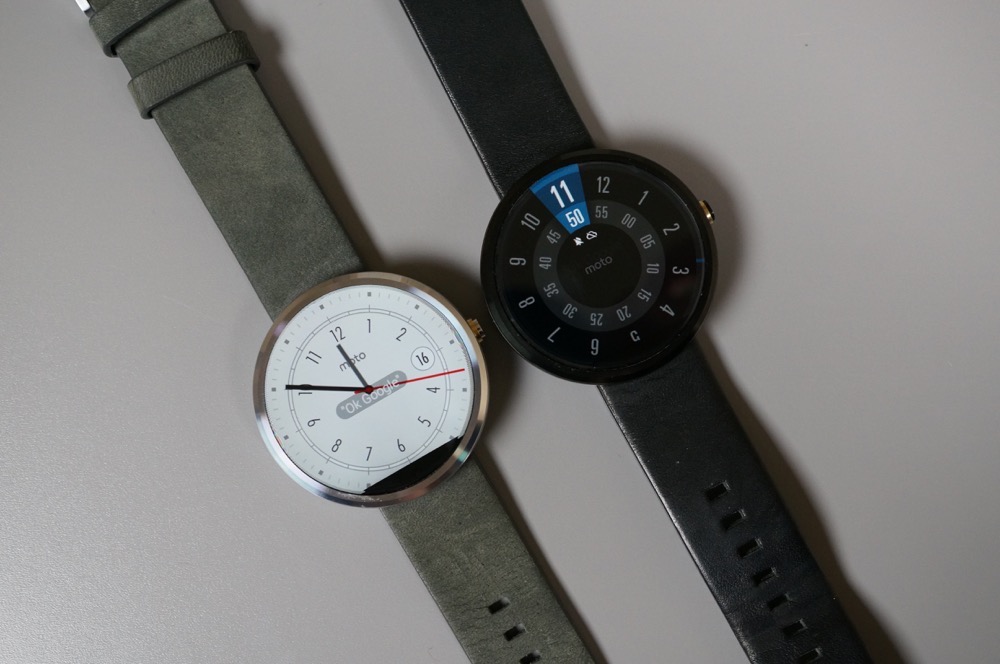 Do you use Mac, PC, or both? Why?
K:  Was a Windows guy my whole life until about three years ago. Had grown fed up with buggy everything that Windows had become, so I made the switch to Mac. Haven't looked back. While there are still bugs and odd things on OS X, I just like the performance I get, free software upgrades, and stylish hardware.
T:  For work, I use a Mac now. I use to be a PC guy, but Windows, in my opinion, totally sucks these days. I miss XP.
R:  I use both mostly because I needed a new computer part way through college and I didn't have the money for a new Mac. I go in between using my wife's MacBook Air and my old Dell Vostro desktop. If I had my druthers I'd get a MacBook Pro with Retina Display.
If you could create your own phone what would the specs be?
K:  5-inch 1080p Super AMOLED display, 2GB RAM, a 13MP camera that Apple's camera team optimized, the latest Snapdragon processor, and a Moto X custom body (dat leather doe). I don't need much, but I'm ready for a real camera on an Android phone. After that, just give me the newest AMOLED at 1080p, so that battery isn't impacted, and the in-hand feel of the new Moto X.
T:  5.2″ Full HD AMOLED display, Snapdragon 805 (or 810), 3GB of RAM, 16MP rear-facing camera, NFC, Bluetooth 4.0, and comes with Lollipop. That sounds hot. Besides specs, the design would be very important to me. If I could have the specs above in a Nexus 5 or Moto X (2nd Gen) body, I'd be in Heaven.
R:  I honestly don't think about phone specs anymore, especially when I see certain phones stutter despite having 3GB of RAM and a top of the line processor. I want my phones to have top of the line specs, but the software matters so much more to me.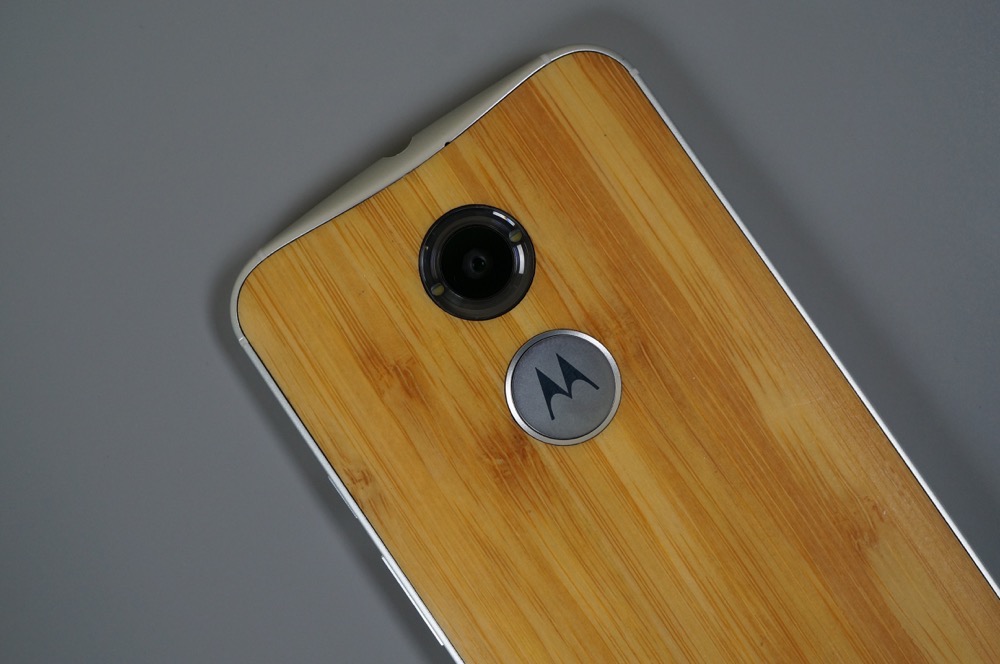 What is on your Christmas list that isn't tech related?
K:  So many pairs of retro Jordans. But I also need a bunch of random kitchen things, like a food scraper and an oversized splatter screen.
T:  I used to collect guitars, so I would appreciate that, but now, I collect shoes and funky art. Anything that I can look at and appreciate with me eyes would be a good gift for me.
R:  Our big gift this is is heading up to Oregon to visit with family (and Kellen and Tim). We're super excited.
What was the phone of the year for DL?
K:  I tried to tell myself not to do it again, but I'm going Moto X for two years running. The performance, insanely fast updates, customization, improved camera, and in-hand feel top every other phone on the market. Moto Money.
T:  I was going to go with the LG G3 this year, but now that I have the Moto X running Lollipop, this thing is legit. I love it. Sure, the camera could be better, but the overall experience trumps the G3 by a bit. Maybe if LG released Lollipop for the G3 before 2015, then I would have a harder time choosing. The G3, with its gorgeous QHD display and awesome camera, is an awesome phone. But the Moto X, with Bamboo back and Lollipop, is amazing.
R:  That's a tough question. I feel like the phones this year were all tock, not tick. If I had to pick one it would probably be either the Note 4 or the Moto X 2014. The new Moto X has the best software I've seen and the Note 4 has the best hardware out there.