Thanks to an update that was pushed out this morning, Pushbullet will now let you reply to text messages directly from your computer. Previously, the Pusbullet team enabled this feature if you were using EvolveSMS, but to take it a step further, and to grab all of their users, they have enabled this for all texting apps. 
In order to get the new texting feature to work, all you need to do is install the latest update through Google Play (should be live) and make sure you have the Chrome extension installed. It should just automatically work then.
Once a text message comes in, you will see a pop-up on your computer (like the one below) with a reply button. Hit reply, type your message, and then hit enter to send it off. As a Google Voice user, I can confirm that it does indeed work.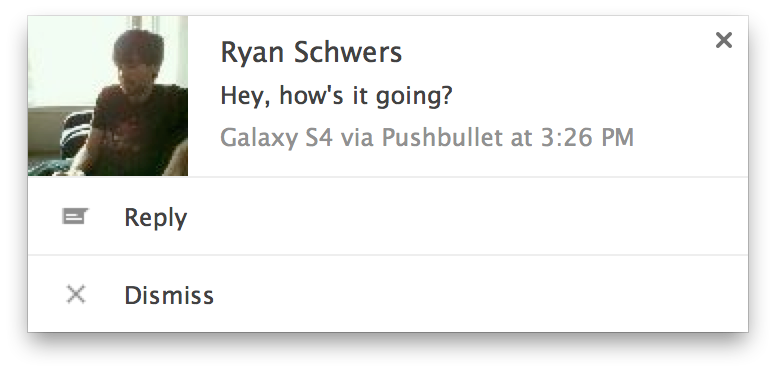 [responsive_vid]
Via:  Pushbullet