A new set of images that HelloMotoHK is claiming to be the front panel of the new Moto X (or Moto X+1) have surfaced, images which show a device that has indeed grown over the last year, but also may include even bigger front speakers than a previous leak led us to believe. In the images, we are getting comparisons of the new panel to the original Moto X, along with what appear to be extra-large speaker cutouts. 
If you jump to the images below, should the top image not give you a good enough comparison, you can see the new front panel side-by-side with the original Moto X. The bottoms of each are mostly lined-up with one another, showing just how much bigger the new version may be. Keep in mind that you should try to envision that panel with a bit of extra edge around it for the casing that would be attached to it, once fully assembled. Still, for the display to be bumped from 4.7-inch to 5.2-inch, it's not that much bigger, assuming this image is legit.
It does look slightly wider and taller, but even with the dual-front speakers, we aren't noticing extra chin or top bezel.
Speaking of those speakers, this front panel has extra large cutouts for its dual-front speakers, much larger than the speakers we saw in a previous leak. In the previous leak, we saw smallish dual-speakers that mimicked those on on the Moto E, along with sensors set to the left. In these front panel pictures, we are seeing speakers that stretch across the majority of the top and bottom of the device, with sensors set in a centered position below, rather than off to the side. Does that mean Motorola plans to make the audio experience even better on the X than its other devices? Is this Motorola's attempt at BoomSound? Wouldn't that be a treat.
On that note, we are now wondering if the previous leak was actually the new Moto G, not the new Moto X? Possibly, which could be the case since Motorola is planning to give us a new Moto G on September 4, alongside the new X.
Thoughts on the size?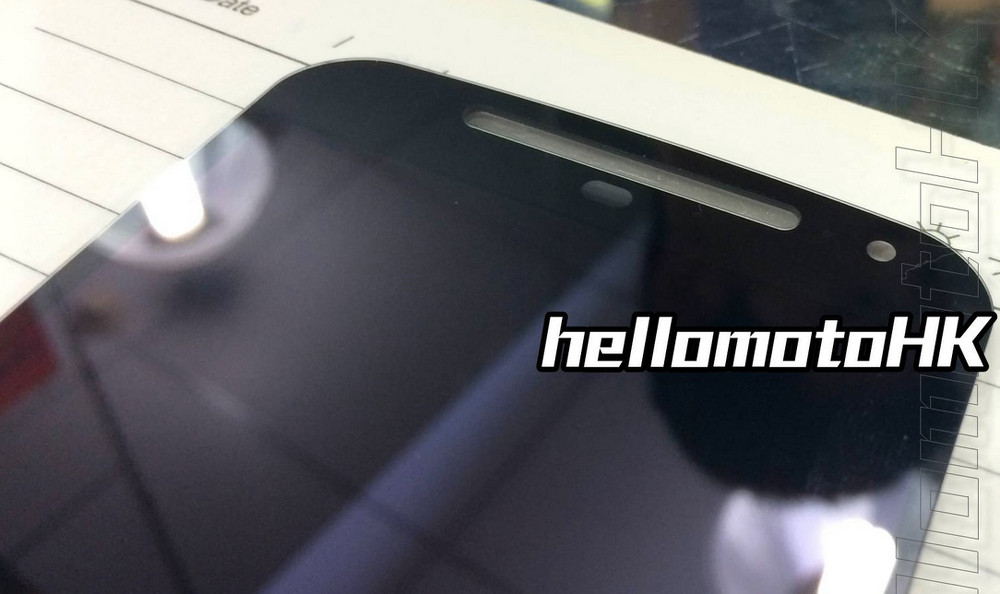 Cheers Antony!