There is a new instant messaging app available for Android users, brought to you by the same folks who gave you what some may call the greatest photo sharing application of all time. Instagram, which was purchased by Facebook last year, has announced and released Bolt, a new message/picture sharing application aimed directly at Snapchat. 
With Bolt, users can quickly snap a picture or record a video, then send it to a single person. The idea of sending a message to just one person is basically the only difference between Bolt and Snapchat, which allows users to send a Snap to however many people they choose. Once a picture or video has been viewed, the recipient can swipe the message away, then it is gone forever.
In addition, unlike Facebook's own abomination of a messaging app called Slingshot, the emphasis is truly put on the fact that you can only message a single person at a time, while Slingshot is catered to the mass sharing of a single image. Why there really needs to be multiple apps to basically do the same thing, please don't ask us. And let us not forget that Instagram has a private messaging feature built directly into its application already, thereby making Bolt seem even more like a way to snipe users from Snapchat.
At this time, Instagram has decided to launch the service in New Zealand, Singapore, and South Africa. More than half of Instagram's user base is overseas, so the company is looking to piggyback off of those communities first, before releasing to hungry Americans.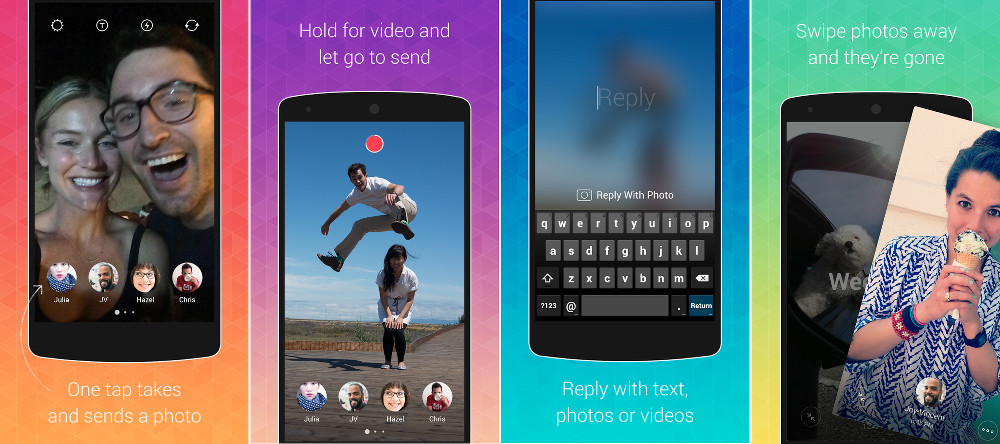 Below, a full feature list can be viewed.
Features
One tap takes a photo or records a video. As soon as you lift your finger, it sends.
Photos and videos are always unedited so people can see the world as you do.
Easily caption photos and videos.
Go back and forth by replying to your friends with text, photos or videos.
Swipe photos away and they're gone.
Organize your 20 Favorites in whatever order works for you.
Sign up with your phone number, no email address needed.
What is your take on every company trying to compete with one another in the instant messaging game? Is it not the most redundant waste of resources you have ever seen? As a quick note, you should know that a service named Bolt already exists in the mobile space, and its CEO has written an open letter to Instagram, asking them to change the name of its new messaging service. The plot thickens.
Please, share your thoughts below in the comments section.
Play Link (Not available for US residents)