The OnePlus One has grabbed more headlines over the past few months than almost any other phone outside of an iPhone. Some of them have been good, many have been, well, not so good. The phone boasts incredibly good specs with an equally good price point, yet the world isn't able to buy one because OnePlus can't seem to get their sh*t together. Apologies for the strong words, but this phone had the potential to be a game changer, yet here we are months after it was announced and the general public still cannot buy it.
We were lucky enough to pick one up because this is what we do for a living, but that also made this review quite difficult. You see, we have had our OnePlus for almost two months now and have absolutely enjoyed every minute with it. The problem is, reviewing it seemed silly if none of you could buy one for yourselves after we said our piece. Thankfully, more invites are about to open and a handful of readers have begun asking for this review in case they get the chance to buy one.
So, here you go – this is our OnePlus One review.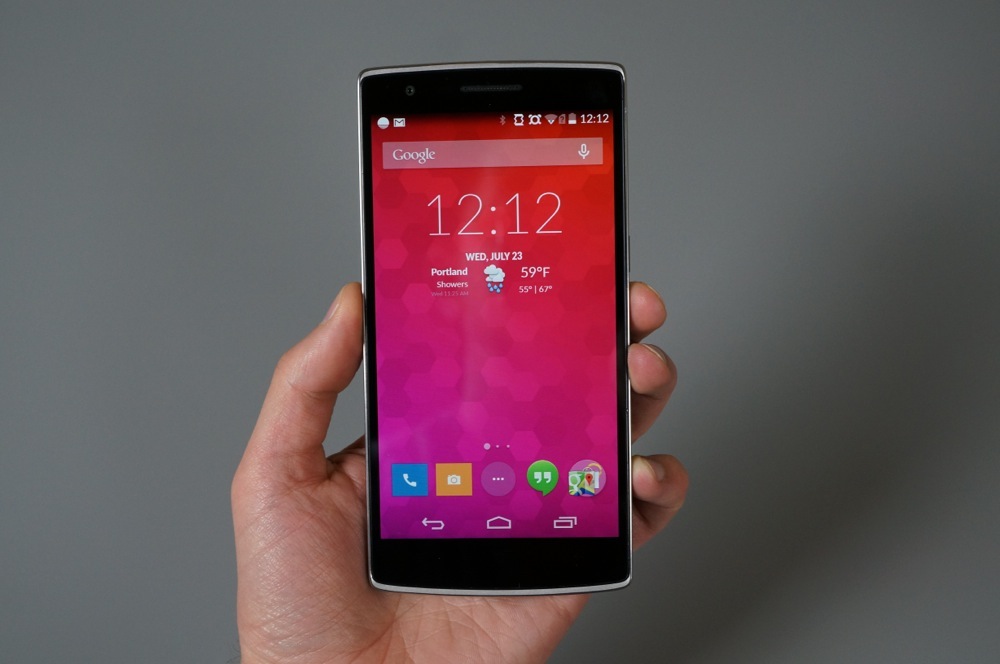 The Good
---
Specs
The OnePlus One, by all means, has top tier specs that match those found in the best flagships from the most well-known manufacturers, yet offers it all at an incredibly reasonable price. It may lack the QHD display of the LG G3, but the rest of the package is as good as it gets for mid-2014. The device sports a 5.5-inch 1080p LCD display, 3GB RAM, 16GB or 64GB of storage, 2.5GHz Qualcomm Snapdragon 801 processor, 3,100mAh battery, 13MP rear camera (Sony Exmor IMX 214 sensor), 5MP front camera, dual-bottom speakers, Bluetooth 4.0, and has LTE connectivity. If you put that up next to the Galaxy S5, you are looking at a very similar device that only differs in display and battery size, for the most part.
But again, you are getting all of that in a package that costs either $299 (16GB) or $349 (64GB), depending on the amount of storage you choose. The Galaxy S5 at full retail runs about $600, as does the HTC One (M8). The Nexus 5 and its ridiculously low $349 starting point can't even compete with the combination of those specs and that price.
Price
At $299 (16GB, Silk White) and $349 (64GB, Sandstone Black), the OnePlus One is without a doubt the best value in tech. We can nitpick all we want about missing micro SD support or the non-removable battery or the terrible invite system for purchasing one, but that just seems so foolish when you consider everything else you are getting. As I just mentioned, the specs are by all means top-of-the-line, yet you are paying a price that normally accompanies "Mini" models of flagships or phones built specifically for emerging markets.
Display
The 5.5-inch 1080p JDI LCD display on the OnePlus One is very good. It might not contain the "wow" factor of the Galaxy S5's 5.1-inch 1080p Super AMOLED, but it gets the job done. Now, I am fully aware of the growing number of OnePlus One owners who have taken to OnePlus' forums to complain about yellowing in displays. Even readers of ours have experienced the issue. However, my display has had zero issues since it arrived back in early June. That's not to say that OnePlus doesn't have some quality control issues to overcome, it's just that I can't speak to them.
So, the LCD, again, is just fine on my unit. Brightness levels are quite good, the viewing angles are better than that of the LG G3, and contrast and color reproduction rivals that of the LCD on the One (M8). If you don't like the look of the display out of the box, CyanogenMod lets you customize the hue, saturation, contrast, and intensity. In the images below, you are looking at the OnePlus in "Vivid" mode.
To me, the screen shows colors off with a warm tint. For example, the G+ share box looks a little orange-ish to me, when it should be red. The grey coloring behind the image of the G3 also shows a little yellow-ish to me as well, where it displays fully grey on the Galaxy S5. Thanks to the high brightness, the grey up top next to the DL logo is actually showing light enough, whereas the LG G3 shows it far too dark. Neither display matches the clarity and detail presented in the AMOLED on the Galaxy S5, though, which is capable of showing the triangle detail behind the DL logo.
Again, I haven't personally experienced the massive yellowing that others are in their OnePlus One units. For me, the 1080p LCD in the device has performed as I would have hoped. It's not a best-in-class display, but it is far from the worst.
Macros for fun.
Camera
I was sort of expecting the camera on the OnePlus One to be average at best, but it is actually quite capable. When phones are this affordable, the cameras are usually the first things that get downgraded in order for a company to hit their price point (think Nexus line and the Moto X), yet the 13MP shooter here is not something OnePlus should be ashamed of.
In terms of software, the CyanogenMod camera UI here is somewhat of a step to the past as a take on Google's previous camera. The UI is simple and fully-featured, though. It has tap-to-focus, a simple set of menus and buttons for shutter/video/panorama. Once in the menu, you will find all sorts of settings from adjusting the image size to turning on/off burst mode to managing quality. You can tweak ISO, choose a focus mode, and even adjust shutter speed. If you swipe over to the video settings, you will find that the camera is capable of shooting in 4K, but also has time lapse and slow motion features. This is a fully featured camera.
So how are the photos it takes? Pretty good, actually. You may not brag about the low light shots it snaps, but you also won't be embarrassed to share them. Take a look at my whiskey shot below and decide for yourself. In good lighting, the OnePlus' camera can take beautiful landscapes with accurate colors or macros that don't skimp on details. I am fully satisfied with the OnePlus One camera out of the box, but I am also looking forward to playing with all of the shooting modes and settings that can be adjusted in the camera UI. This camera is one that you feel like you can continue to explore throughout ownership because of its versatility.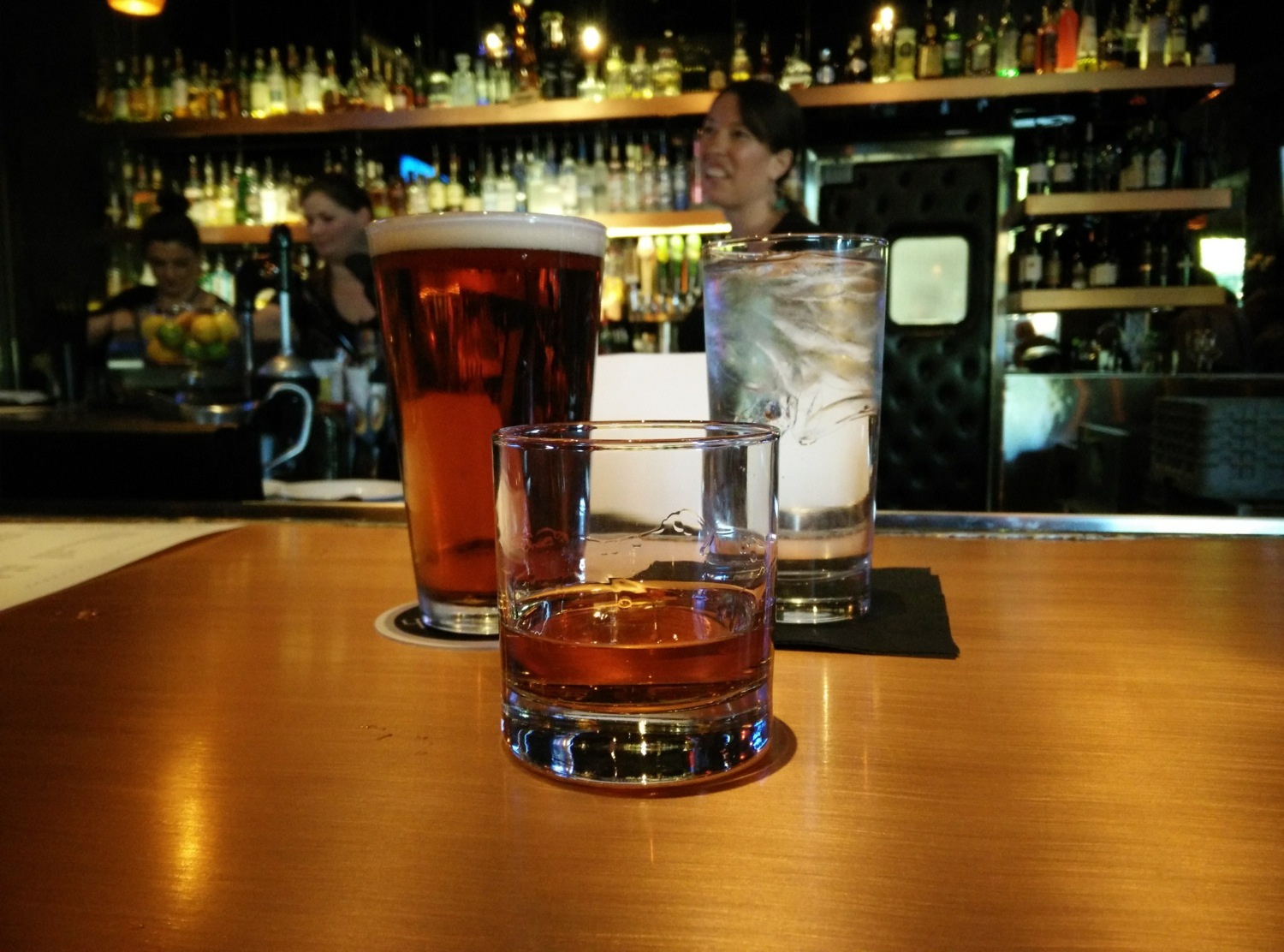 Battery Life
Apologies for not having screenshots in this section like we typically do, but for some reason during my thorough testing of this phone, I wasn't snapping shots of the battery life each night. That is super odd and I have no explanation for it. With that said, battery life, thanks to the 3,100mAh battery, is not something you are ever going to worry about with the OnePlus One. If there is one phone I have tested over the last couple of years that could be crowned "Battery Champ," this would be it. From taking it on bachelor party weekend trips to Bend, OR to 5-day stays in San Francisco for Google I/O, this phone was always there when I needed it because of its single-charge life. I can't actually tell you a time where I was worried about this phone not lasting until day 2 after unplugging in the morning. I often wouldn't even plug it in at night because I was trying to see how long it would last.
If you are looking for a battery beast, the OnePlus One is it. I guess there is a benefit to these oversized phones, in the end – big ol' batteries.
Performance
Thanks to its Snapdragon 801 processor clocked at 2.5GHz and 3GB of RAM, the OnePlus performs like any good flagship phone should. There is an occasional hiccup or stutter here and there, which I found often when pressing some of the on-screen buttons, but nothing that would make me say the performance is bad or somewhere-in-the-middle. From swiping down something as simple as the lock screen to unlock, to accessing Google Now via swipe-up on the home button, to jumping in and out of apps through the app switcher, the OnePlus is mostly buttery smooth. The camera can be pretty slow to load, though, even through the lock screen or circle-gesture shortcut. Some of the animations on the phone also seem a little snail-like at times, but you can fix that in Developer options by reducing animation scales.
CyanogenMod
The OnePlus One is more or less a CyanogenMod (CM) phone, since it runs a custom version of the popular Android ROM. Outside of the top tier specs, the fact that it runs CyanogenMod is actually a pretty major selling point for this device. CM, for those new, is a lot like stock Android, but it adds in all sorts of customizable features that the real tinkerers in the building will truly appreciate. As an added bonus, you get all of the CM goodness without having to worry about rooting or flashing a ROM like you would with any other phone. So even if you aren't into tinkering like our ROM addicts are, you can start getting into the idea of what a custom ROM has to offer by using CM on a phone like the OnePlus One.
Some of the added bonuses here include access to CM's Theme Showcase, there are customizable quick settings toggles, it runs a beefed up Google Now-like launcher out of the box, improves upon Google's older camera, lets you add in additional shortcuts to the Google Now home swipe, and includes pre-installed apps that are actually useful, like an impressive sound equalizer, file manager, screen recorder, and really nice gallery app, for those not into Google's Photos app.
The Theme Showcase is probably my favorite, as it lets you completely change the entire look of the software on your device very easily. CM's Theme Showcase app lists out full themes, icons, wallpapers, styles, boot animations, and more, all of which can be downloaded with a couple of taps and then applied with another. For example, my OnePlus now looks like it runs Android L, yet I have the stability of Kit Kat behind it.
But like I mentioned, CM also includes a really great sound equalizer called AudioFX that lets you customize sound on your device for the internal speakers, headsets, bluetooth connectivity, and more. The Screencast app allows you to take video as you browse around your phone, in case you need to show off anything to friends. And finally, the Gallery app brings back simplicity, along with a couple of different ways to sort photos for easier viewing. You can even add additional sources to the Gallery app, like Dropbox, Google+, Flickr, and Facebook.
Overall, CyanogenMod 11s on the OnePlus One is pretty awesome. Who doesn't love stock Android combined with features you typically only get on a custom ROM?
Sandstone Black Cover
This is sort of a random note to add to our "good" section, but the back cover on the Sandstone Black model of the OnePlus One is one of the coolest back covers you will ever touch. It comes off initially like it might be rough, but then you touch it more and it feels like textured rubber or felt or some kind of combination of the two. It's not matte, nor is it gloss. It is somewhat tacky to the touch, yet not so much that pocket lint is going to stick to it. It doesn't grab any fingerprints, so you won't ever have to wipe it down, but it also seems pretty durable. This is one of those features that isn't really supposed to be a feature, though you find that you want it on every phone you own going forward.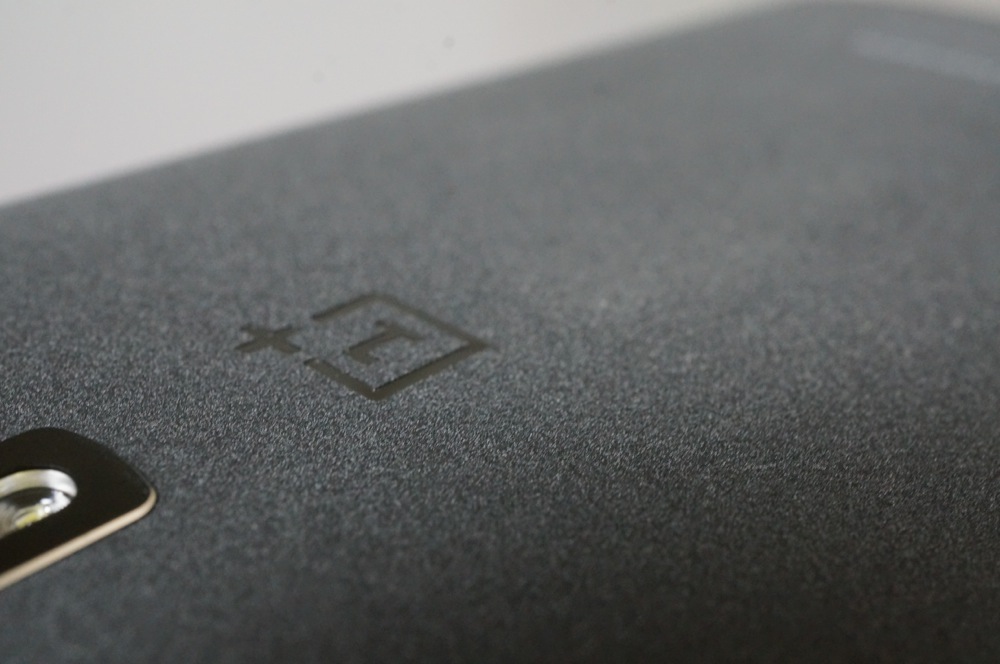 Somewhere-in-the-Middle
---
Size
A few weeks back, I talked a lot about how frustrating it has been to watch phone manufacturer after phone manufacturer continue to make phones bigger and bigger, all of which now require two hands in order to use. I like phones that can be used with one hand, I really do. In the end, I feel like I have had to give in to the oversized phone, because well, I don't have any other choice. So with the OnePlus One carrying a 5.5-inch display in a body that is 152.9×75.9×8.9mm, I can tell you that I wasn't excited at first to begin using it, but over the course of the last couple of months I haven't exactly hated it.
There is no getting around it – this phone is big. But thanks to the option to switch to on-screen navigation keys, it doesn't feel quite as big at times. Or, you at least get to hold the phone in a way that seems to make the size not so overwhelming if you ditch the capacitive buttons. Also, OnePlus placed the lock and volume buttons on the sides of the device in perfect locations, so that you don't ever have to adjust your hand in order to hit them. They even included a double-tap-to-wake feature in CyanogenMod to make waking and locking your device a breeze, which often times lets you interact without ever needing to press a button.
In the end, the size is something you need to think about before buying. The phone is large, requires all sorts of shimmying to get to all corners of it, and could be a shocking leap if you were to come from something like the Moto X. With that said, OnePlus and Cyanogen have done enough tweaking to the hardware and software to make one-handed use not quite as difficult as you might think. Take it from the guy who hates large phones – the OnePlus isn't all that bad even with its size.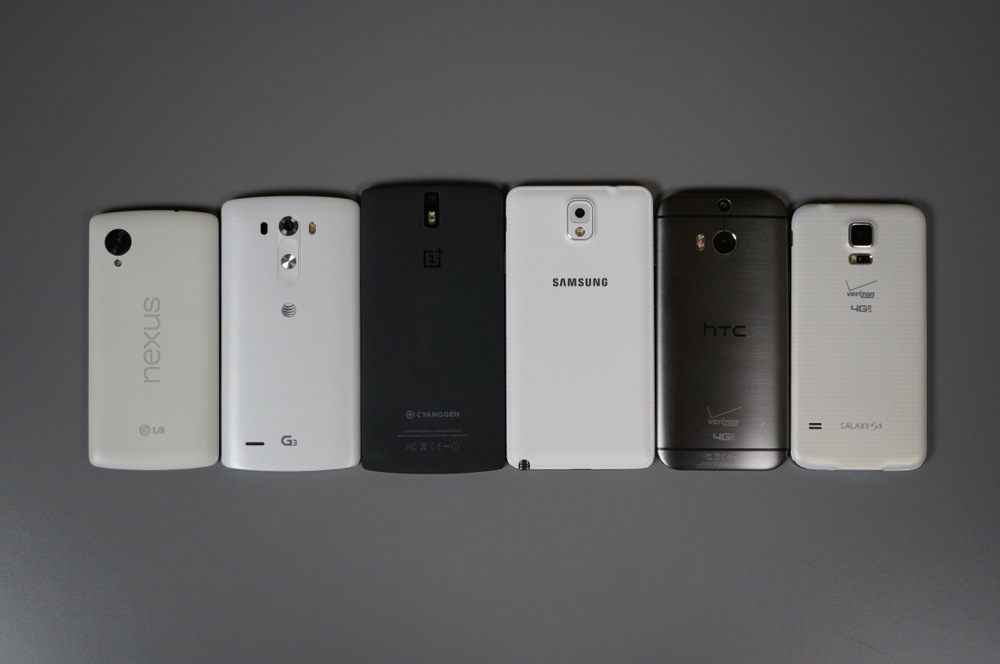 The Not-so-Good
---
Availability
There are negatives and then there are negatives in the review game. The availability of the OnePlus One falls somewhere deeper than any negative has ever fallen before. What I mean is that while we have nothing but good things to say about this phone, none of that matters in the end because none of you can buy it. Look, we get it – OnePlus is a new company that is experiencing early growing pains as it tries to make a big splash in an ultra-competitive smartphone world. It has created one hell of a package, but who cares if you can't get that package in the hands of the people that matter. If the readers of this site can't buy your shiny new, disruptive phone, then what's the point?
Until OnePlus can figure out how to sell phones to you directly without a gimmicky invite-only system, they are never going to succeed.
At one point, OnePlus told us that by the end of June, almost everyone should be able buy the Sandstone Black model without much fuss. We are closing in on the end of July and they are still working exclusively with limited amounts of invites.
Not Water and Dust Resistant
I gave the LG a knock for leaving out official water and dust resistance ratings in the G3, so I have to do that with OnePlus as well. The phone can be seen all across the internet in puddles and other water tests, thanks to early buyers of the device looking for another pageview, but just understand that the device is not officially rated for any water use. If you drop your phone in a toilet or pool, consider yourself lucky if it survives.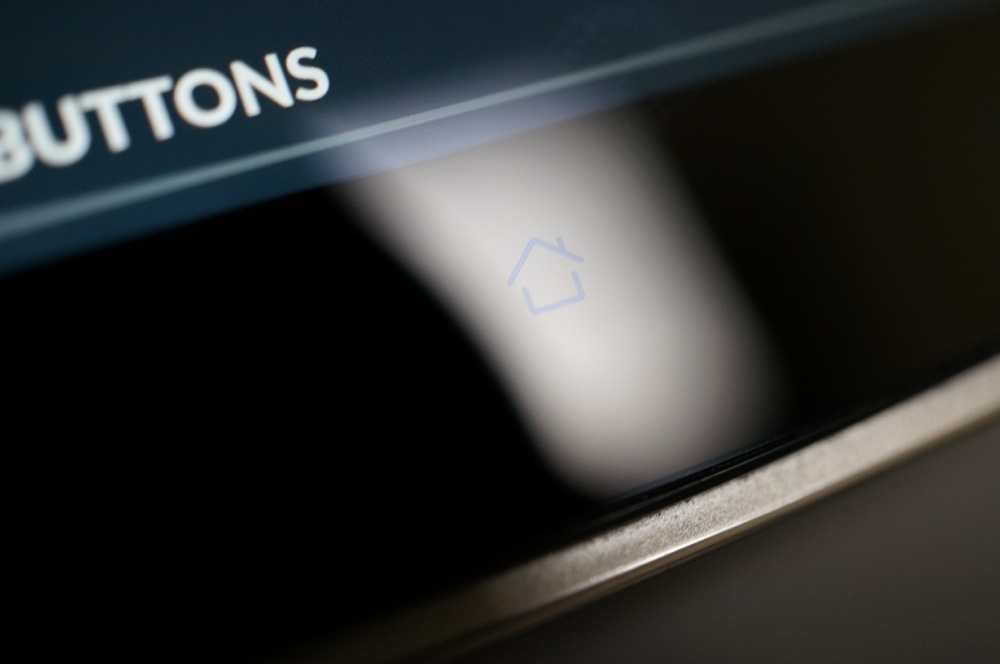 Other Notes
---
AT&T Connectivity:  I used the phone on AT&T and had no issues connecting to their 4G LTE or GSM networks. Their official spec list doesn't exactly show T-Mobile support, so proceed with caution there. The One uses a micro SIM card.
T-Mobile connectivity:  A number of readers weighed in after we posted this to share their experiences with the One on T-Mobile. Sounds to me like the phone works just fine on T-Mobile. To get more on their experiences, hit up the comments.
Replacement covers:  During my writing of this review, OnePlus unveiled their first replaceable cover, which is made of Bamboo. The cover will be available later in August for $50. It looks hot; I cannot wait to get a hold of one.
No wireless charging, micro SD support:  The phone does not have built-in wireless charging or a slot for micro SD storage. If you buy a version of the One, you should probably go with the Sandstone Black model, which has 64GB of storage.
Gestures:  Out of the box, the OnePlus includes activated gestures for turning on the flashlight, launching the camera, or playing music with your screen off. Mostly, they are terrible as they tend to fire off in your pocket, snap photos, blast music, or shine bright lights when you least need them to. You can turn them off in Settings>Interface>Gesture shortcuts.
Video
---
[responsive_vid]
Gallery
---
The Verdict
---
Part of me will tell you without hesitation to fully consider the OnePlus One as your next phone. You are getting top tier specs that compete with the big dogs, wrapped in a package that is beyond affordable. The CyanogenMod experience is awesome, thanks to the massive amount of customizable options included. The camera is solid. Battery life is out of this world good. The build quality is better than you would find from a Samsung phone and is up there with the Motorolas of the world. After spending the last couple of months with this phone, I still can't believe that this is being sold for $299 and $349. The OnePlus One is easily one of my favorite phones of the last year.
But here is the deal – the other part of me wants to tell you to completely forget about OnePlus and their ridiculous invite system. You shouldn't have to fight for or smash phones or enter contest after contest in order to be given the right to buy a phone. We do not know if they will ever make it widely available. They are failing over and over to deliver on timelines. Reports of quality issues with the displays they are using are filling up their forums by the day. The company can't seem to do anything right.
In the end, should you happen upon an invite, I would tell you to strongly consider buying the phone because it really is that good of a phone. If invites, broken promises, and potential quality issues are something you don't want to deal with, by all means turn to the other handful of amazing phones that are readily available, like the LG G3.