This morning at Sprint's press event in Chicago, the Now Network announced the Galaxy S5 Sport alongside Samsung. The GS5 Sport is essentially a Galaxy S5 Active, but for Sprint's network. The main difference we are seeing are color options, but customers will still see a ruggedized exterior, good specifications, plus the touted water and dust resistance.
For specs, we are looking at a 5.1″ 1080p Super AMOLED display, Snapdragon 801 processor, 2GB of RAM, 13MP rear-facing camera, 2MP front-facing camera, heart rate monitor, NFC, Bluetooth 4.0, 2,800mAh battery, 16GB of memory with access to microSD slot, and runs Android 4.4.2. In addition to these specs, Sprint and Samsung teamed up to throw in a bit of fitness apps and software, claiming the device is "like having a personal trainer" in your pocket.
As mentioned, the main difference you will see between the Sport and the Active is that the Sport comes in only Red and Blue color options. AT&T's Active comes in a Camo print option, priced at $199 on contract. The Sport, on the other hand, is being offered at $0 money-down with the network's Easy Pay option, which allows customers to pay 24 monthly payments of $27.09 for the phone.
Interested? You can sign up for information on when the device will launch right here on Sprint's site.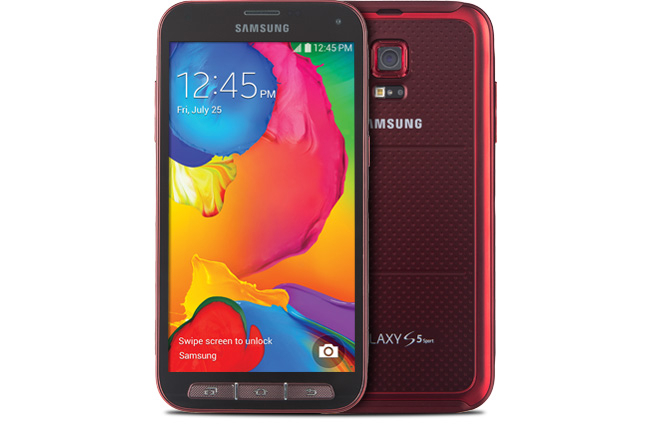 Via: Sprint | Samsung