Google Hangouts is receiving a new update today to version 2.1.223. The update, which is a jump from 2.1.100, appears to be pretty minor. So far, all I am seeing are a couple of new options in conversations that allow you set custom sounds for messages, as well as custom sounds for Hangouts calls. Otherwise, that is about it.
To see these new options, open a conversation, tap on the Menu button ("action overflow"), hit "People & options," and then set your custom sounds. 
Seeing anything else?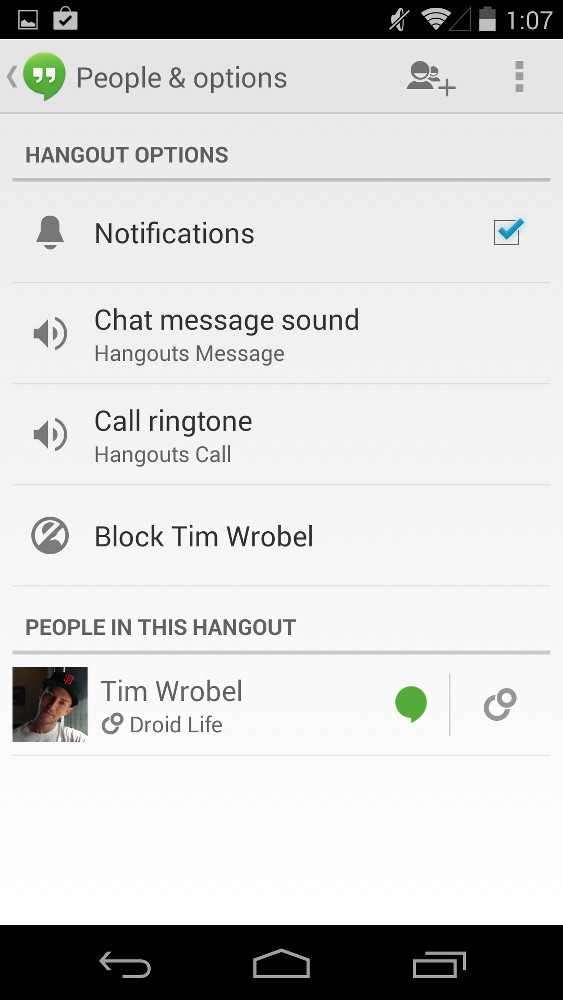 Update:  As a handful of readers noted in the comments, Google+ seems to no longer be attached to contacts. In the past, when you tapped on a contact card in a conversation, you were taken to their Google+ page. Now, Hangouts simply pops up their contact card. Odd or expected?