When it comes to the wearable space, Motorola's Senior VP of Supply Chain and Operations, Mark Randall, thinks that the competition is "all pretty crappy." In an interview with Trusted Reviews, Randall sat down and talked competition, Moto 360 pricing, and further announcements to come form Motorola.
With regard to the Moto 360, a smartwatch set for release in the summer with the first circular face running Android Wear, Randall feels that his company nailed the device's ID. He states, "We have come out with what we think is a really beautiful ID. The feedback so far – and we've only done a very gentle release into the market – is super positive." 
When speaking about the competition, Randall is more than likely referring to the Samsung Gear line, Sony watches, and possibly even the Qualcomm Toq. According to him, the companies did not strive to make a beautiful product. In reference to the Moto 360, "People are saying it is finally a device they would wear on their arm instead of being embarrassed about, and we haven't even talked about functionality."
While Randall is unable to talk specific pricing for the Moto 360, it is safe to assume that it won't be too cheap. With Motorola releasing low-priced handsets such as the Moto G and Moto E, a few might think that they would take the same route with the 360 in terms of pricing. However, Randall says, "We don't feel that because we have launched the Moto G or Moto E we have to price the 360 at a different price point." From that statement, you can expect the smartwatch to carry a somewhat-premium price tag with it.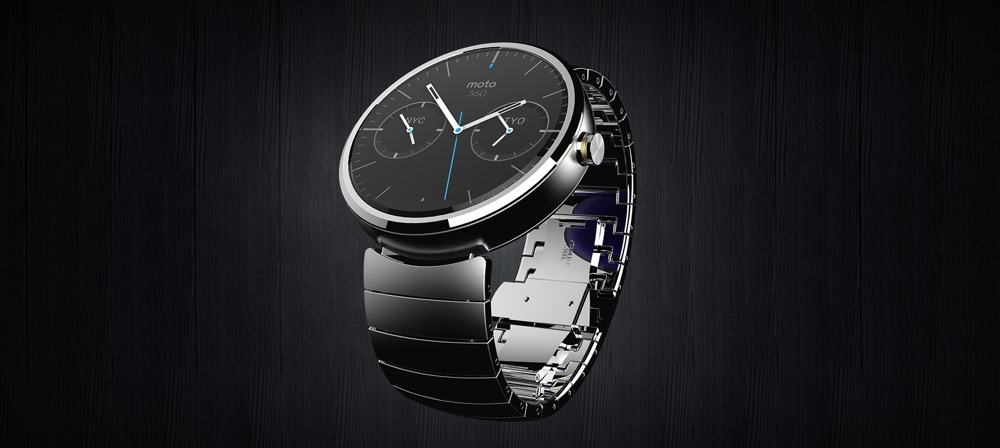 Randall also claims that Motorola is not done making announcements this year. He says, "We will have more announcements throughout the year and we will have further announcements on other product categories. If you go back two years, we are resetting from the old Motorola. [Moto] X was the first product and we are gradually building out the portfolio and will continue to do so. We are completely focussed, top to bottom on the whole market."
Even with the Lenovo transaction pending, Motorola does not appear to be slowing their roll, preparing big things for 2014. On top of the Moto 360, easily the most anticipated smartwatch of the year, the company is still keeping its next flagship smartphone under wraps to the dismay of many fanboys. It should be a big year for Moto.
Do you agree with Randall's complaints about smartwatch offerings from different companies? Could Samsung and Sony be doing a much better job? Let's hear your thoughts.