More news is coming straight from Motorola's site this week, as @evleaks tweeted out a screenshot today, showing off a webpage with the words Moto G Cinema. Whether this is a phone, service, or accessory is rather unclear, but with it popping up on Moto's site, much like the Moto X+1 name, your guess is as good as ours.
Motorola has an event scheduled for May 13, and hopefully, the company will settle all of the rumors that have infected the Android community for the past few weeks. With that said, we are pretty sure that Motorola has zero intention to announce a Moto X successor at this event, so don't get your hopes up too high. 
Any thoughts on what the Moto G Cinema could be? Maybe a little dock for the G? Maybe a G with better speakers?
Let's hear your thoughts.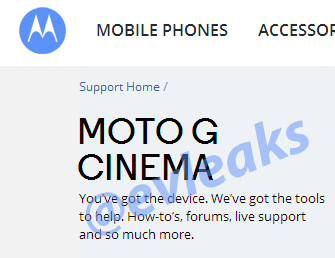 Via: @evleaks