NFC stickers, boy were those an item that never really caught on. Samsung tried them. Others too. Just don't tell that to the folks behind the latest crowd funding campaign called Dimple, an NFC-focused project that is already 65% funded after launching yesterday.
Dimple is an NFC sticker with four physical buttons that can be attached to your NFC-enabled smartphone or tablet. Those four buttons, can be customized to do a variety of tasks, like turn on WiFi, open the camera, enable a flashlight, launch your favorite app, or even enable a Tasker task. The basics here suggest that you are looking at a multi-button NFC sticker that can do multiple tasks. But there is more.
Dimple's software (companion app) will hopefully allow you to launch consecutive tasks or popup grid tasks, connect up to eight items per button, define what a long press would do, or potentially expand everything to 3rd party plugins. Many of those items are either in beta or still on the way, but Dimple is hoping to tackle many of those ideas.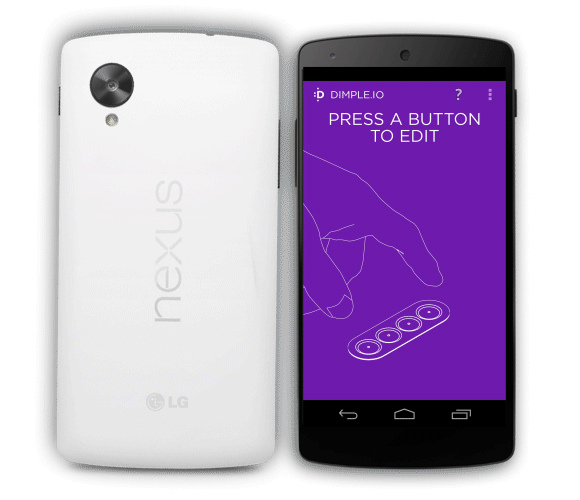 The Dimple costs $27 in a predefined color of your choice with an estimated shipping time of August. It will work with most Android phones outside of the HTC One (M7) and One (M8). The Dimple hates metal, according to its creators.
The Dimple team is looking to raise $43,000 through Indiegogo over a 35 day period. After just one day, they are at 65% of their goal, so it's pretty obvious that they will reach $43,000 and send you a sticker should you decide to back it.
To learn more, hit up the link directly below.
[responsive_vid]